·
Member of the Month June 2014
Discussion Starter
·
#1
·
Hi. Everyone!!!! I have taken some photo's of my beautiful Indigo.. Thought i'd share some photo's with you all... Indigo has a different expression on his face in every photo i take.. Please enjoy..
Oh look at me aren't i so cute and adorable.
See my big spots.
The light from the window makes my face look white when i am really yellow.
Pay attention Mum i am on my pillow and you can't have it. Move over..This is mine.
My mum sure has me i am stuck. But i love cuddles and a kiss from my mum.
Another Favorite places i like to spend my time.
Sorry Mum you aren't getting this glass of water it is all mine..
Carrot on my face.
I like to joke around with my Mum
Preening time. I love to make myself beautiful for my budgie friends on Talk Budgies.
Gee it is so hard to get to the end of my tail.
Just hanging around.
Which toy will i play with first.
Play time on the floor.
I love to show off.
Are i so beautiful.
Indigo with his new toy.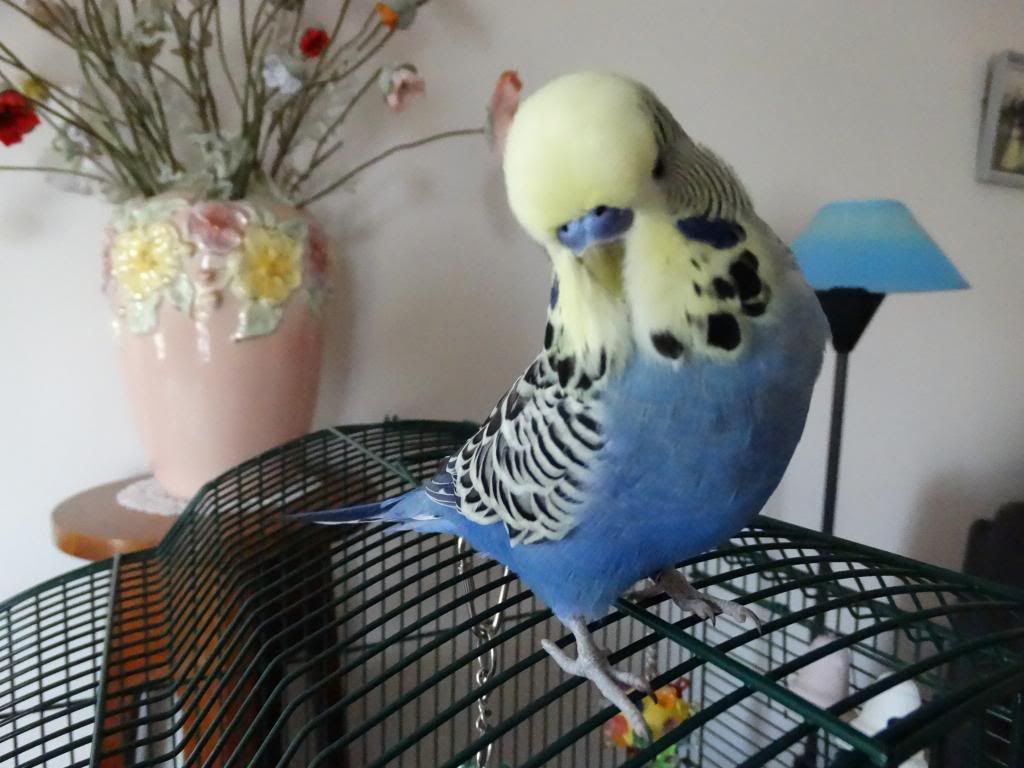 Time out on my Mum's knee.
My mum says i look adorable in this photo.
Watch out Mum i have my eye on you..
My favorite pillow
I am so cute.