·
Member of the Month June 2014
Yesterday morning my mother decided to move a heavy pot with her favorite plant in it. Mum called me to help and after we had shifted the plant Mum moved some bricks that the pot was standing on and you never guess what was under the brick out dashes this huge Spider and it nearly ran up my leg i got the biggest scare i let out a yell and ran out of its way it went under a shoe so i had to go and get a bottle and mum put it in there.. I didn't want the spider running up into my pance i would of did a dance and that would of been really funny.. Mum wanted a photo of it and she let it run over her hand it also crawled up her arm and down her shirt.. Don't think id do that i am scared of spider's.. Then last night after mum came home from a dance she brought home a Rhinoceros Beetle I am not scared of them she brought it home in her bag and the Beetle was cranky so we quickly got some photo's. I was talking to a friend on the phone while she brought it out made me jump at first and my friend was laughing on the phone.... Anyway thought id share some photo's of the spider and the Rhinoceros Beetle... Some of you may not of seen one of these...The Spider was a huntsman. By the way the Spider is now back living in the garden where she came out...
By the way this is a lady spider. I would never do this yuck.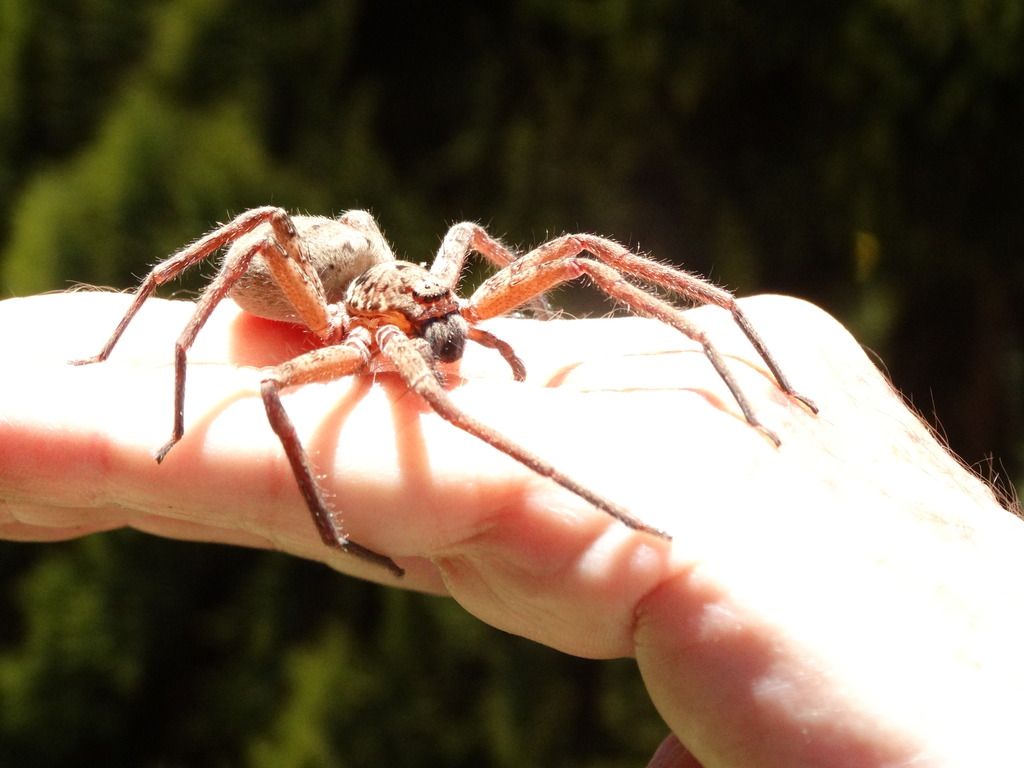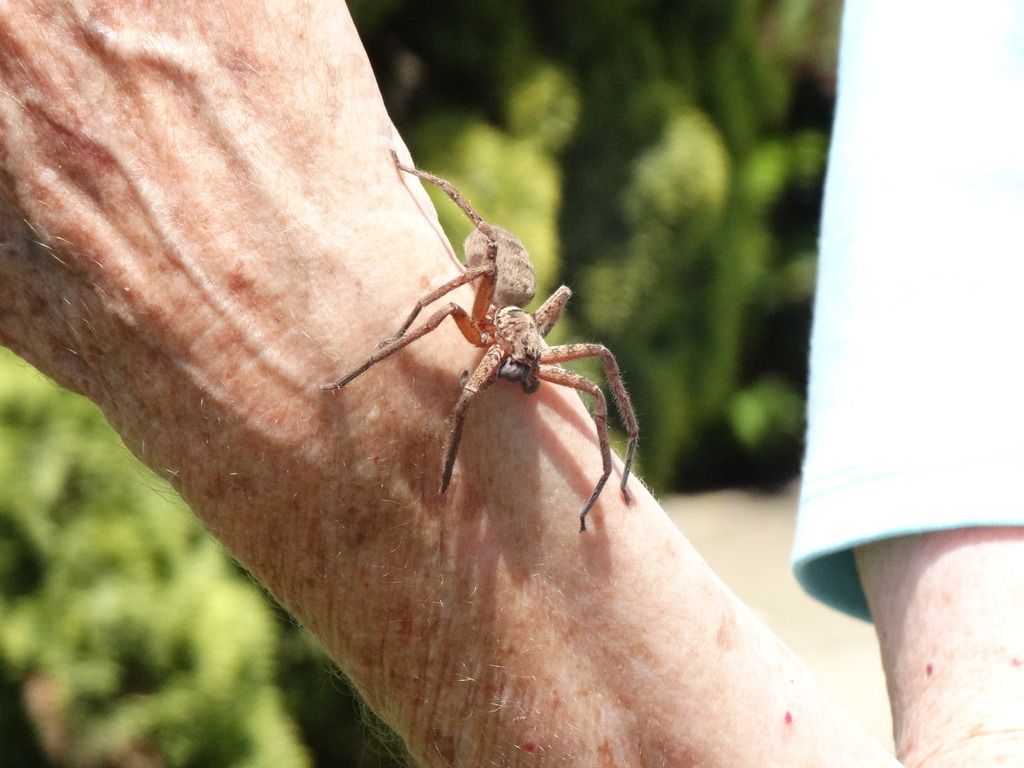 Rhinoceros Beetle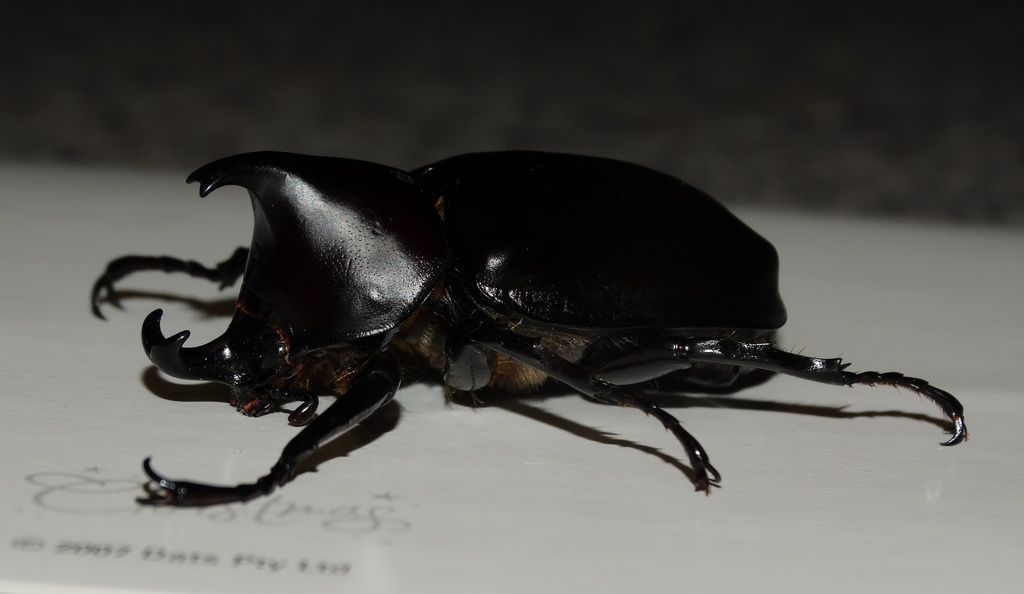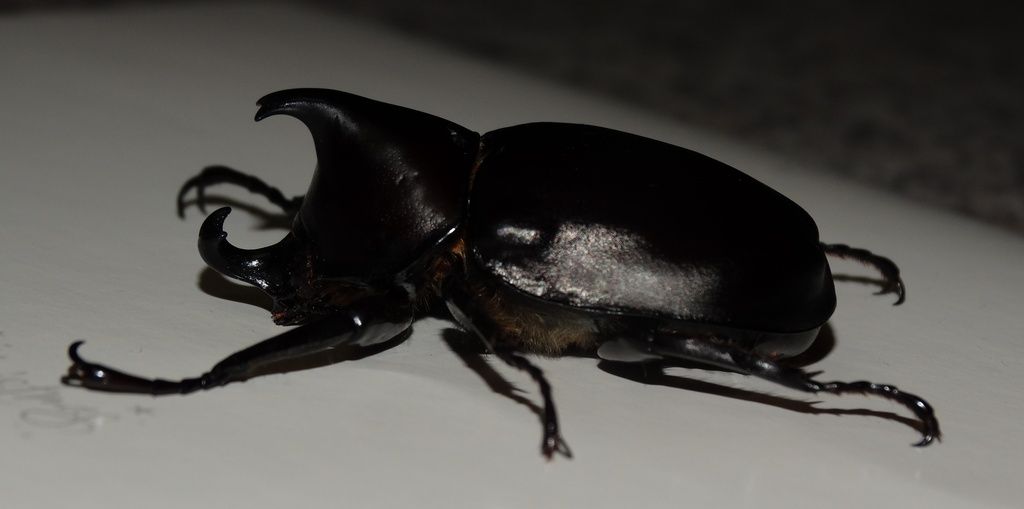 Thank you for stopping by...​