·
Exceptional Service Award Recipient
Discussion Starter
·
#1
·
Last week I went to the pet store to get Khaleesi her very own swing and some food for the flock, I decided I might as well check the birdies they had there. They had in my humble opinion THE most beautiful lovebird, the colour I have always wanted so I was in a dilemma, should I take it home or not?
That was on Monday, June 17th and I left empty-handed. Had to think about it carefully because I already have a large flock (6 budgies and 5 lovebirds). And I was afraid the newcomer wouldn't get along with any of my single lovies.
After much thinking, I decided to go back to the pet store by the end of the week and if my dream bird was still there, then I would get it.
I guess you all know how by now how that ended. The guy at the store checked the cloaca bones and said it's likely the bird is a female, which is great if it's true. I didn't say I wanted a female because that could influence him in deceiving me on purpose.
So here is the newcomer, it was vet checked and I could introduce it to Lotas and they get along really well!
Isn't she lovely?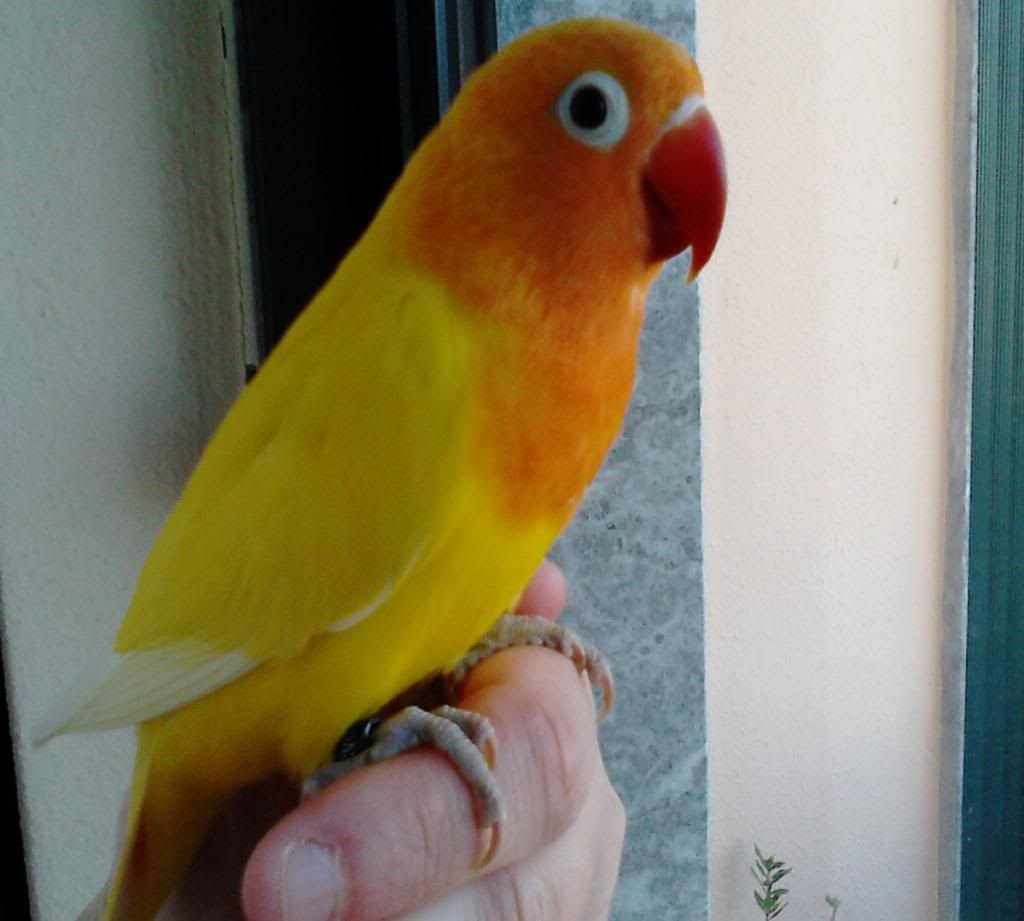 It's a dark eyed clear fischer's lovebird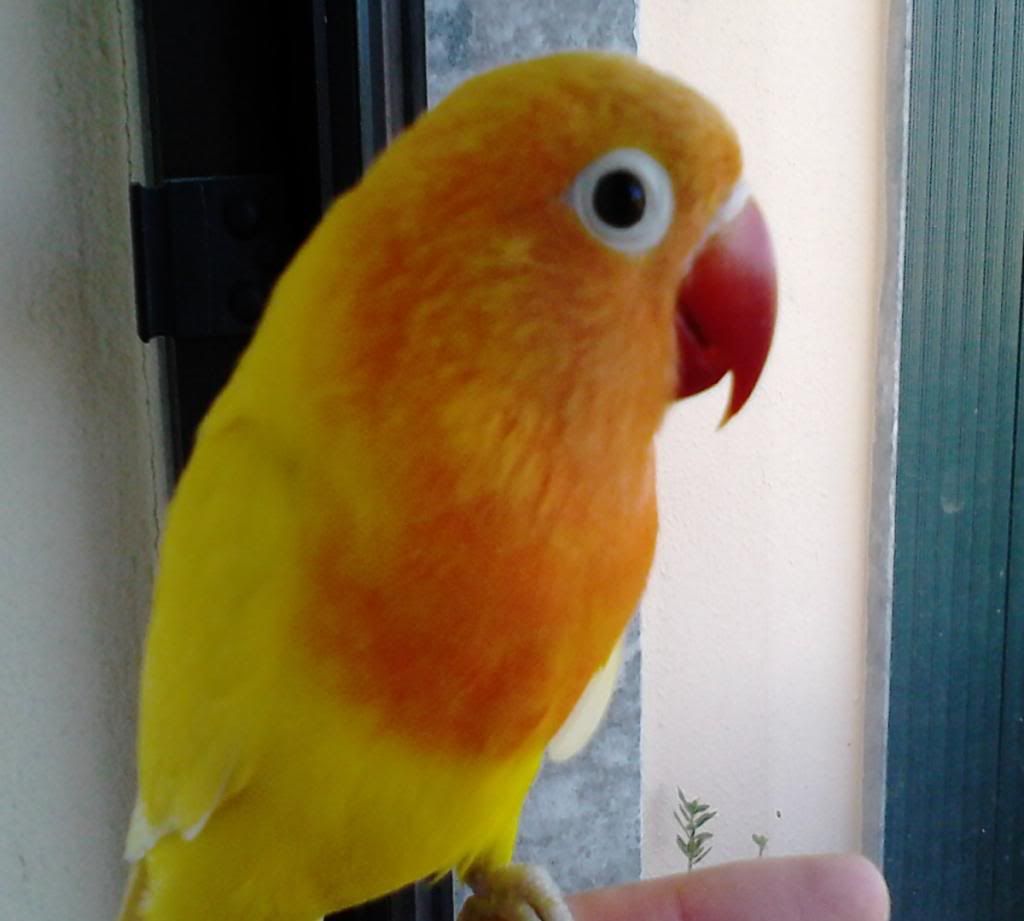 It has a ring that says it was born in 2013 so she is very young, under the age of 6 months and hasn't gone through its first moult yet.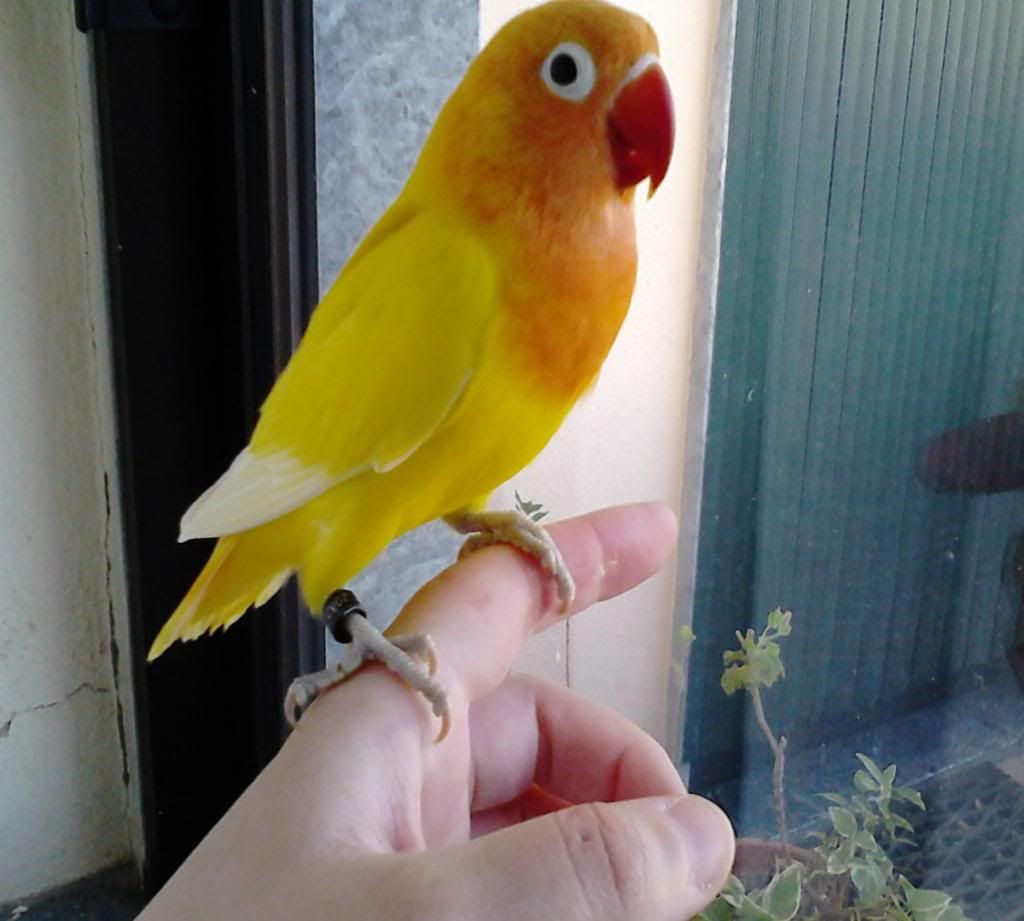 This is Lotas, not only did he won second place on the bird show, now he has a new cage mate and possible girlfriend!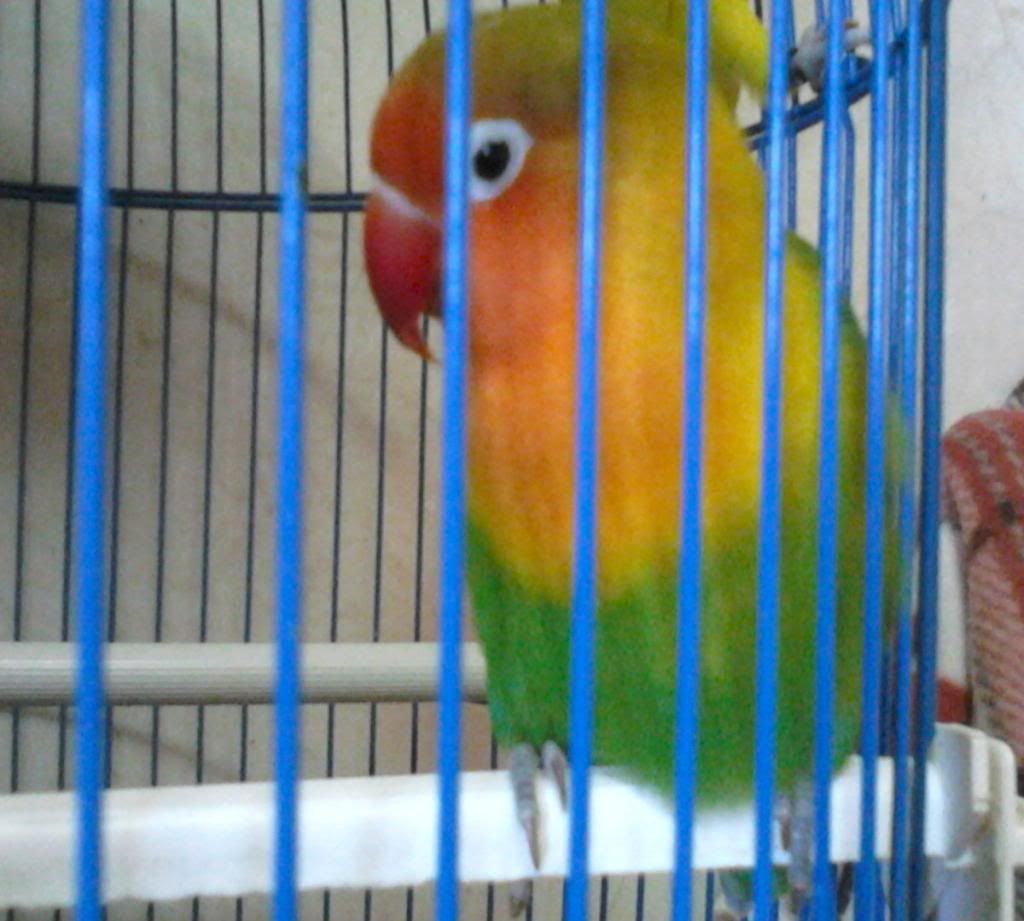 They preened each other after 30 minutes of being together.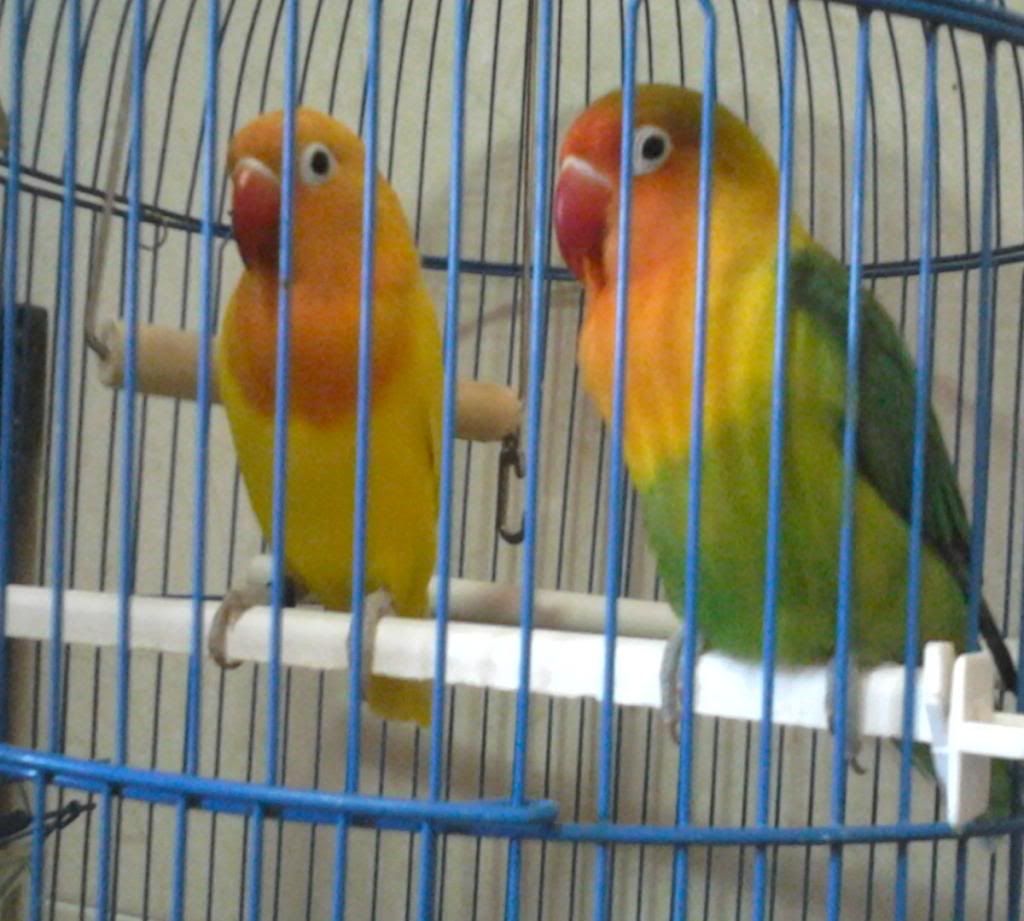 Here is Khaleesi, I had just caught her trying to take out the U letter from my laptop.