Discussion Starter
·
#1
·
Hi recently my budgies bred but it was two females mating with one male and they shared a nest box ...................dont even ask thets a diffrent story anyway here are pictures of the babys and
mums
and dad.
As these are my very first babys
i get to keep them all
Could some one please let me know the mutations .....thx
have added pics of parents too as it may help with babys mutations as i dont know which is mum to which. Also I brought two bugies a month ago so have added them on the end to save posting new thread
all help graiciously accepted with thanks...
Taz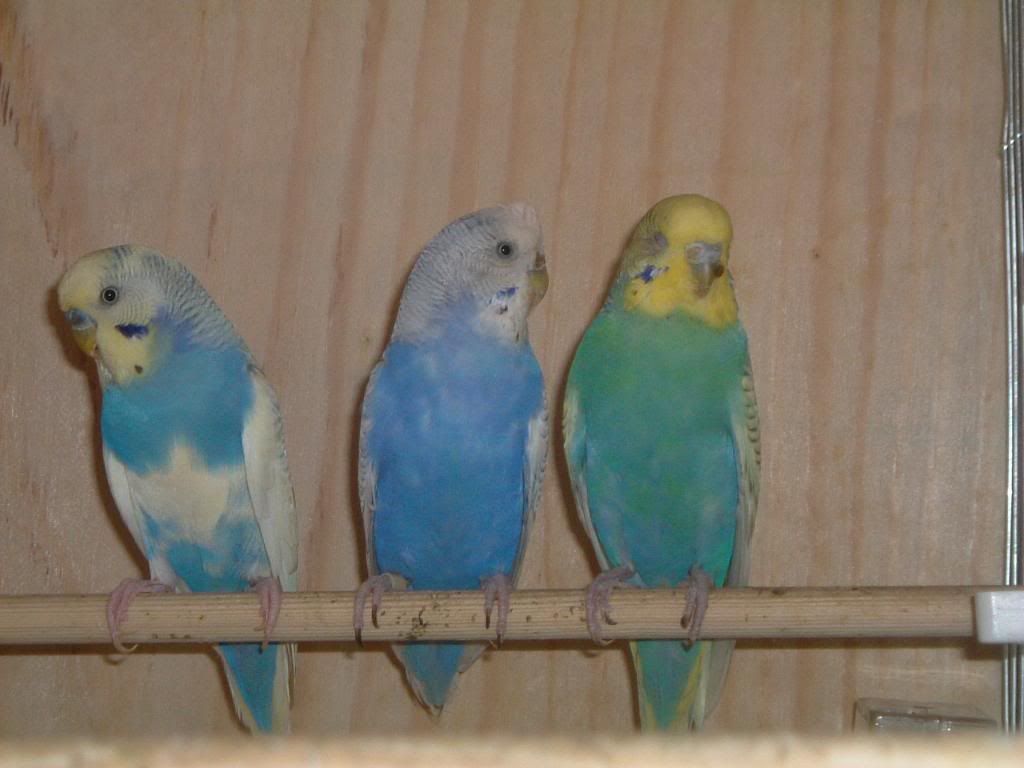 Dad (Pied) on left then the two mums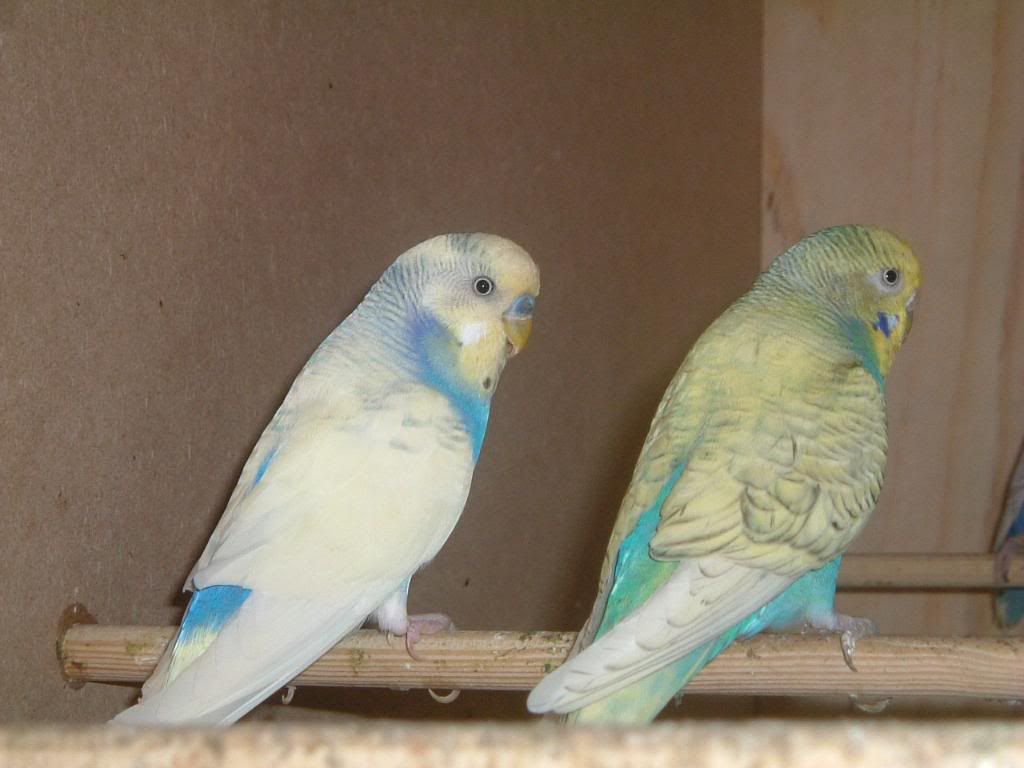 Dad and one of the mums back view
Other mum back view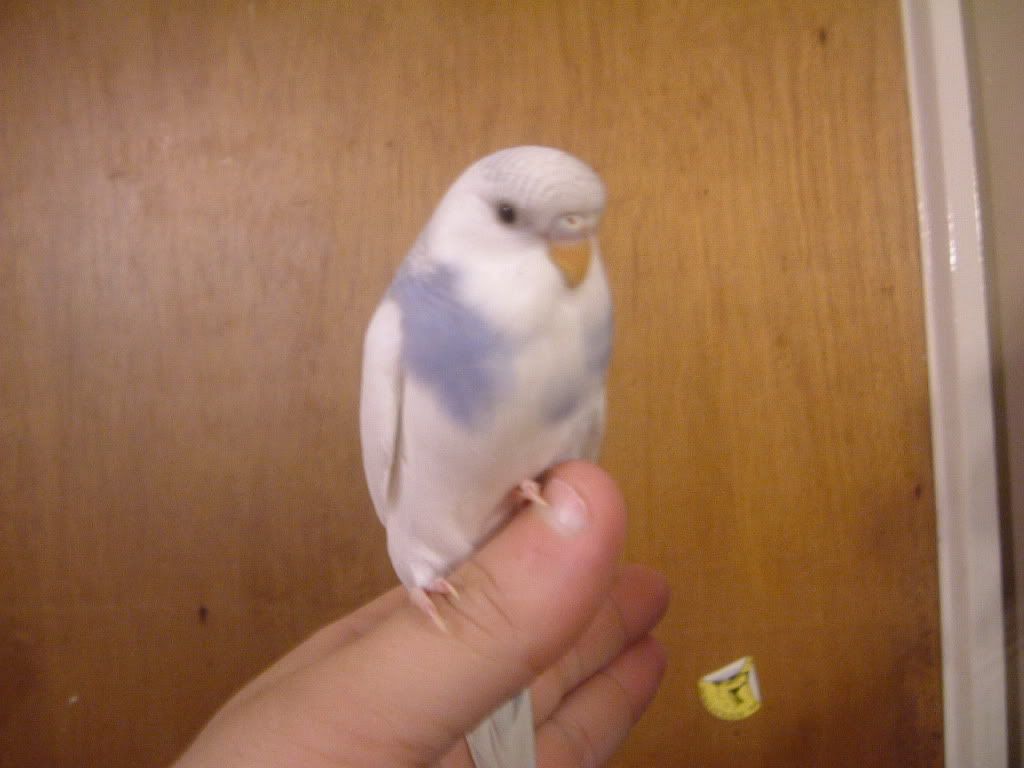 baby number 1 = This is oldest front view
baby number 1 = This is oldest back view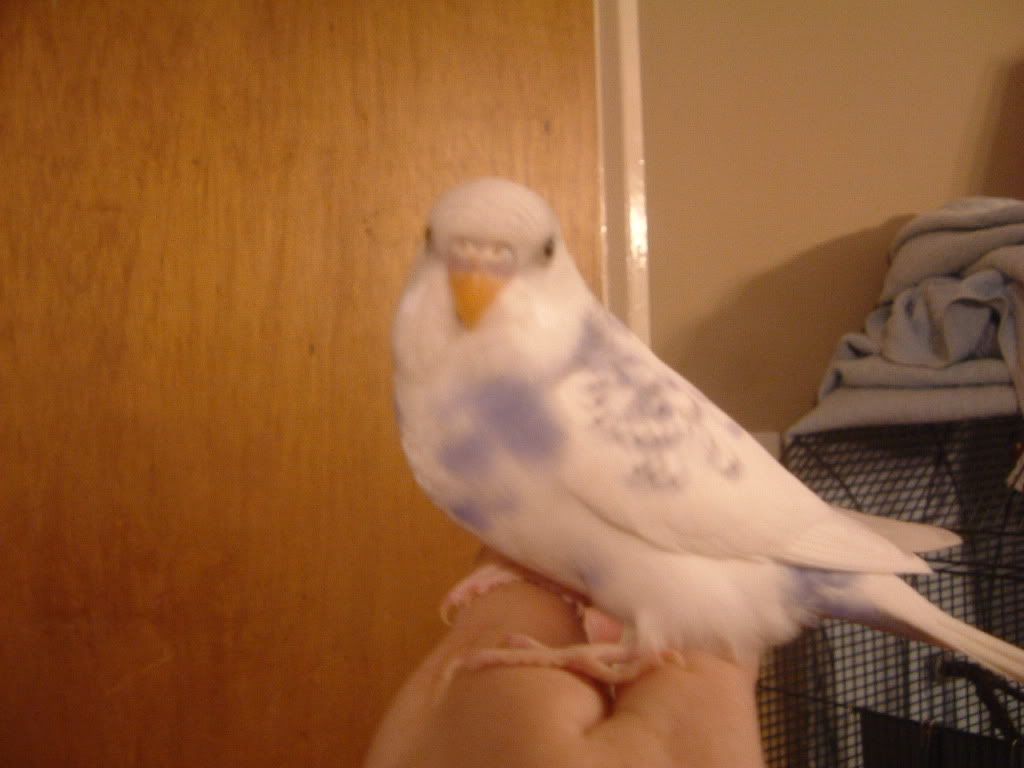 baby number 1 = This is oldest side view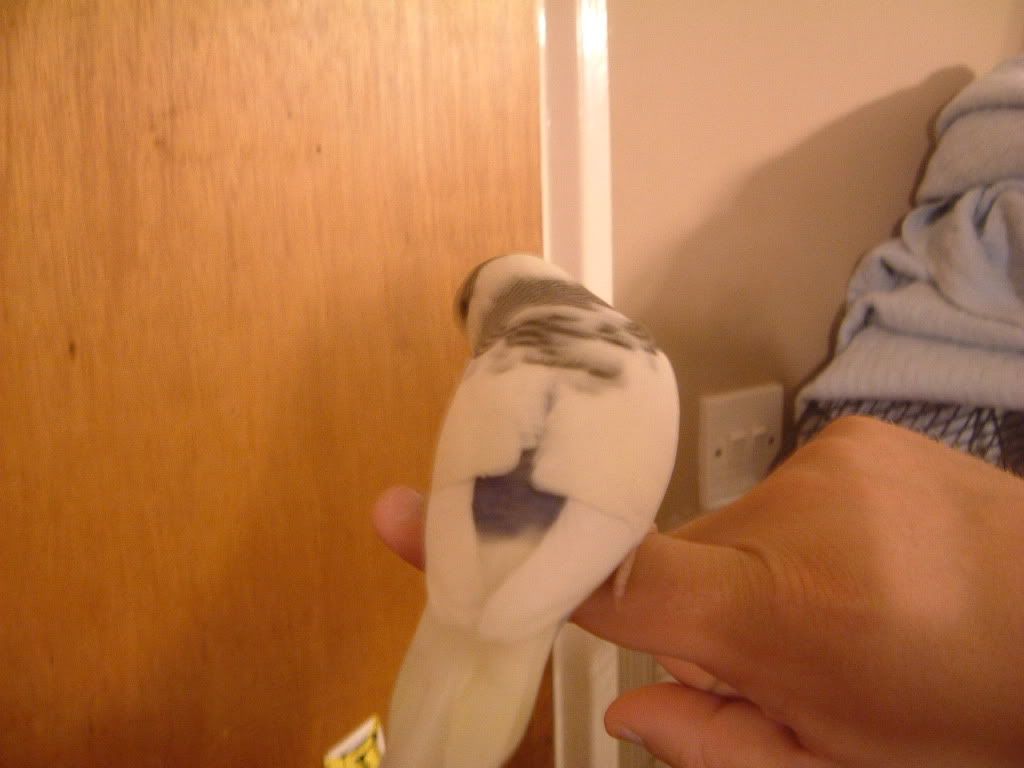 baby number 2 = Second oldest with slightly yellow face and tail, with faint creamy colour on the wings - Back view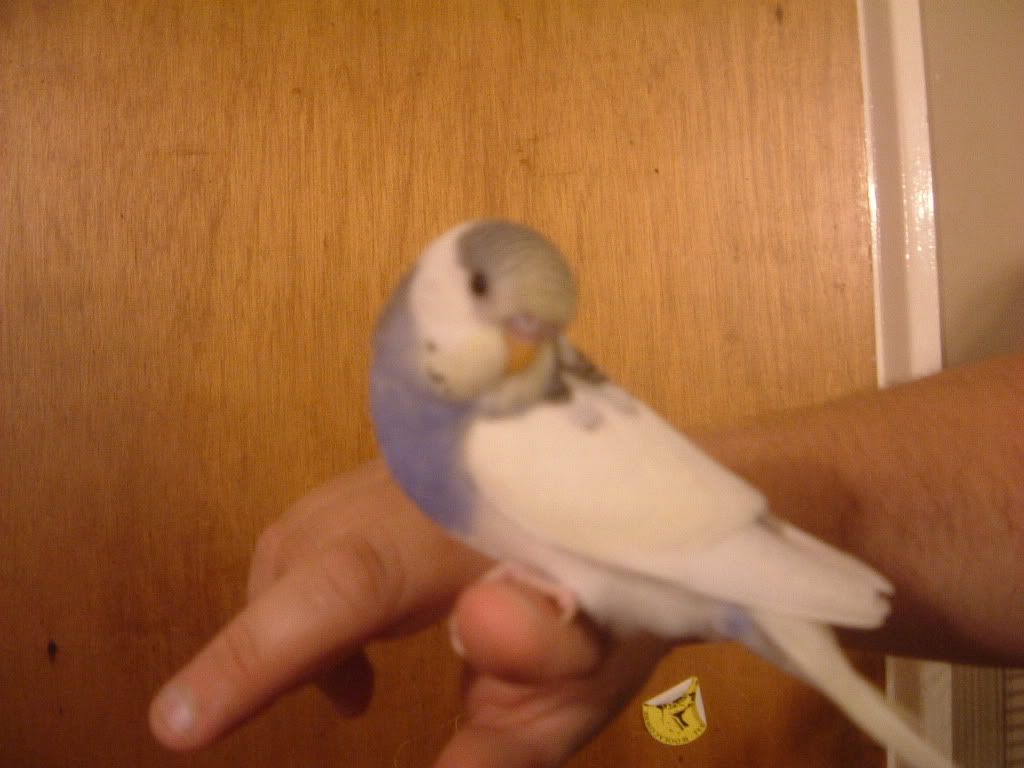 baby number 2 = Second oldest front/side view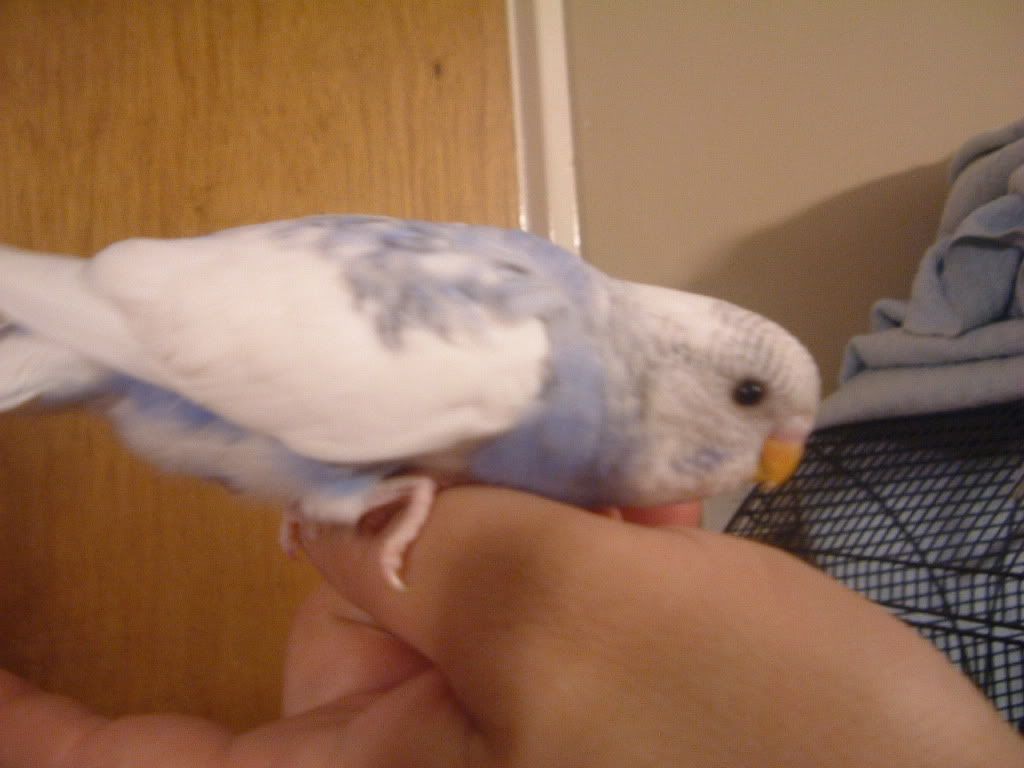 baby number 4 = the youngest side view
baby number 4 = the youngest back view
The attached pics are:
1 & 2 = baby number 3 = the 3rd oldest white all over and no red eyes in sight lol (pardon the pun)
3 = Calypso one of the birds i recently bought
4 = Calypso and Sam - sisters sam has yellow face and tail but fully blue on body