Discussion Starter
·
#1
·
Since most people don't get to see many reptiles, I thought I'd post some pics of my reptile collection for you guys. I don't have updated pics of everyone and I don't have any pics of my geckos, but I do have some of most of the snakes. Most of the outdoor shots were taken around easter last year.
I've been keeping reptiles for ~8 years now. I started with crested geckos and have kept them as my classroom pets, which the kids love. I also have snakes, a blue tongue skink, and some gargoyle geckos. The snake species I currently have are: ball pythons, boa constrictors (BCI / BCA), Kenyan sand boas, a Brazilian rainbow boa, and a jaguar carpet python.
Now for the pics!
Two of my ball python females, "Cinna" a cinnamon morph (bottom of pic) and "Elaine" a pastave (pastel / mojave morph).
A newer pic of Cinna from earlier this year showing how large she is and her patterning.
"Kirby" my hypo male BCI (common boa)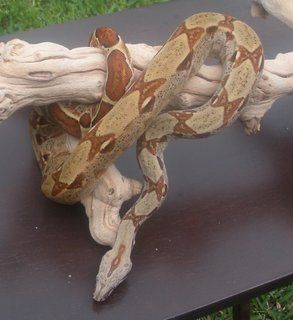 A closeup shot of Kirby's scales in better lighting. This is normally the color he looks outside.
"Jax" my male south Brazilian BCA (boa constrictor amarali)
"Gambit" a motley CA bci (Central American common boa)
"Rogue" my Brazilian rainbow boa. This pic does not do justice to her colors
"Quincy" A blue tongue skink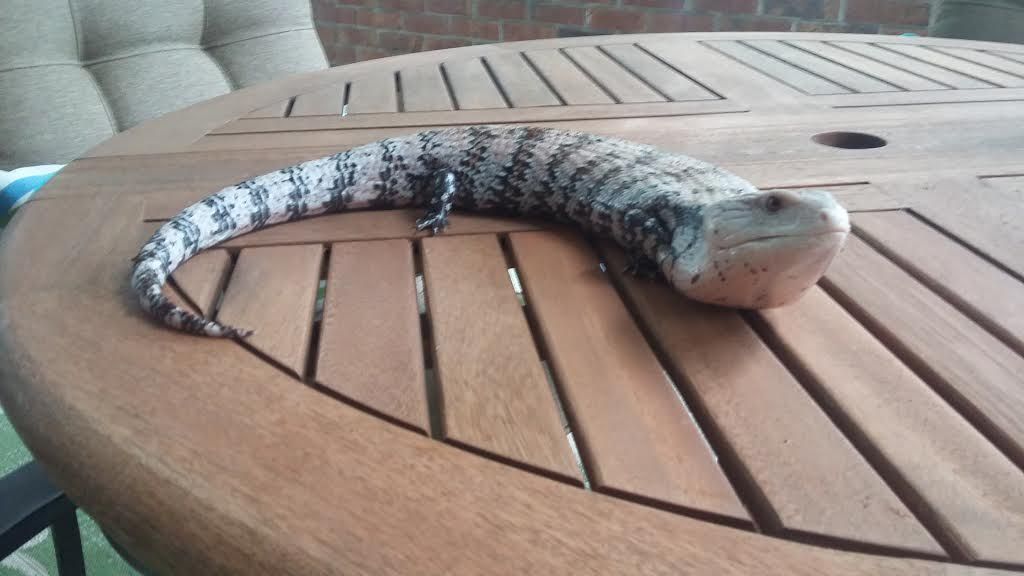 "Zelda" a female Kenyan sand boa (anery morph). She is about twice this large now.. ~ 3' long which is her adult size
Now two planted terrariums. The first is 12" x 12" x 18" and will house a single gargoyle gecko once everything is grown in. The second is an 18"x18"x24" and houses a single crested gecko in my classroom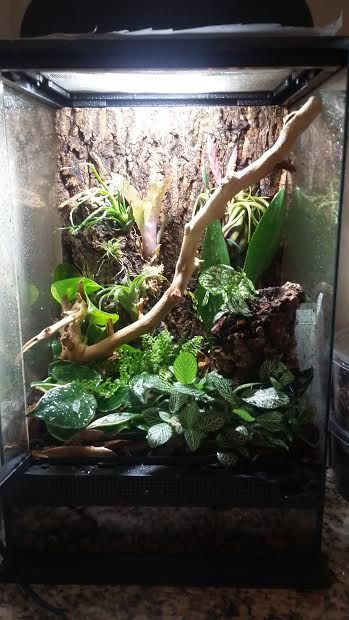 I don't have any pics of the snake enclosures or my carpet... I will try to take some and update the thread later this week.
I hope you enjoyed the pics!