These aren't the greatest pictures, I'll take more tomorrow in natural light after he's settled in. I'm not too good with this but taking a guess... yellow face type (2?) mauve (the flash makes the blue look lighter than it is) recessive pied, and is he spangle? How wrong was I? :laughing2: This stuff's confusing.
Also, can you take any guesses as to age with these pictures? I won't ask about gender til tomorrow's pictures, since flash was used in these. The flash makes it look like he has some white around the nostrils, but I don't see any, I just see the cere being a solid color. I'll update tomorrow with new pics. I know I should've waited til tomorrow's pics to ask about mutation. But but but... I'm impatient! :laughing1: And curious.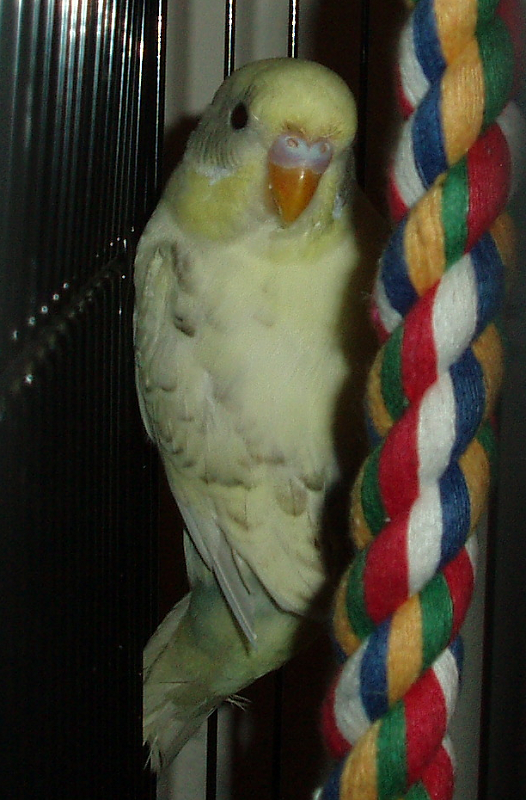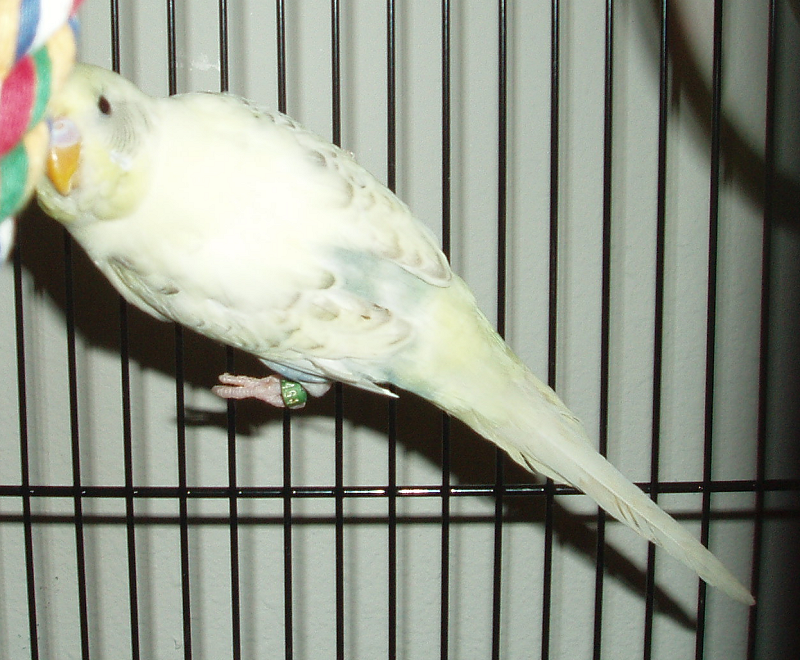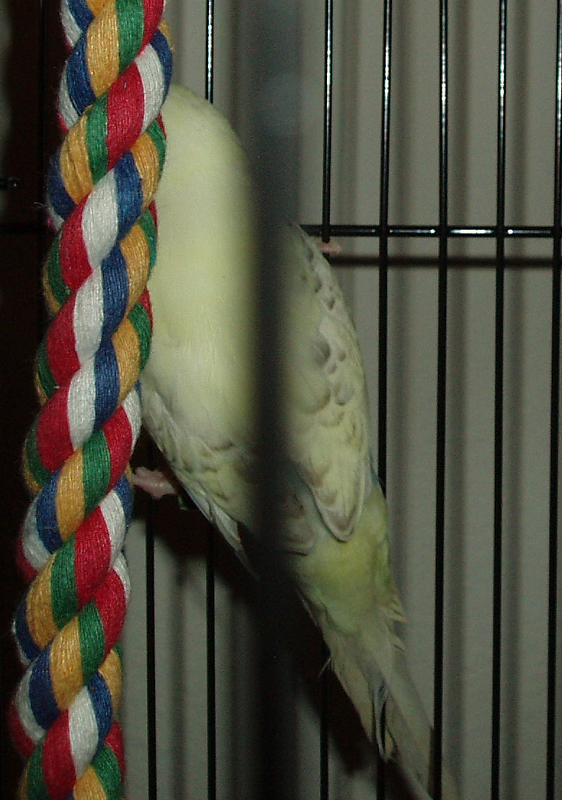 Edit: Here's the new pics.
I busted out my new camera for the first time today.

It's a monster, so I'm surprised that he just sat there and let me snap pictures through his food dish door. These pictures were taken without flash, and show an accurate representation of his cere and the white/yellow/blue colors. The markings show blacker than they look to me here, the original photos look more accurate for those. Hopefully they'll help.