Hi everyone. I hate to bother you with another one of my over worried threads, but Charlie's chest was all wet when I walked into the living room this afternoon. I'm assuming he jumped into the water dish, but I'm not 100% sure. He was shaking pretty badly and I assumed he was cold so I plucked him out of the cage and dried him off.
Here he is all wet.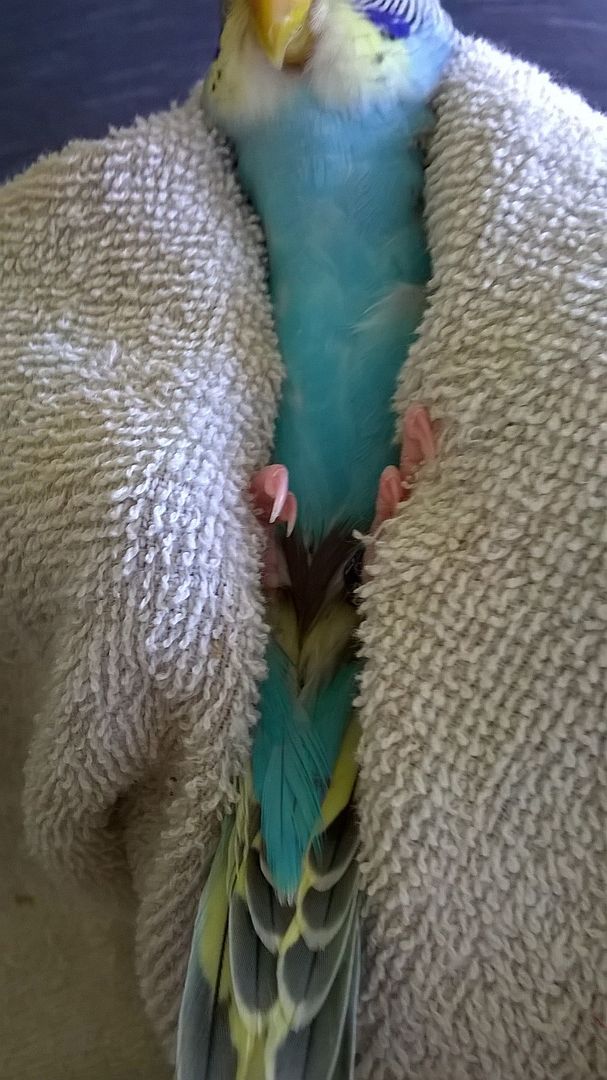 I dried him off, but he's still wet around the vent.
Now he's fluffy and pouting.
With a droopy tail.
I am assuming that it's water, but my compulsion to worry is fearing that it's vomit because his feathers had a funky tint to them.
Thanks in advance for you help.