Hi there,
This is my new baby budgie. I think (hope, pray
it's a male. I also think it's a Cobalt blue. Can you guys confirm? Thank you!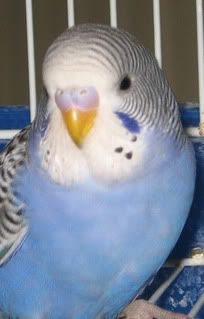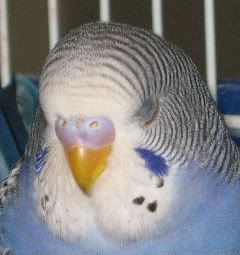 He looks pretty dark in person. In the pictures his cere looks like it has white rings, but it doesnt' look like that in person...maybe the flash?
Vicki:budgie: