Presenting the newest members of our flock: A cockatiel couple that I adopted. They are 7-years old. They actually had no names, so I named them Nino and Aria. Nino seems to be in the habit of picking the feathers off Aria's face. She was quite bald when I got her. The feathers are slowly growing back but he still sometimes picks off a few here and there. They have never learned how to bathe. Aria hates showers and baths, but Nino is starting to enjoy taking showers. They also do not eat fresh foods. Aria is not tame at all, Nino only slightly, so I have my work cut out for me with these two.
Any cockatiel owners here that can give me some advice? It would be much appreciated.
They get along pretty well with the budgies. The kids sometimes tease them and pull their tails.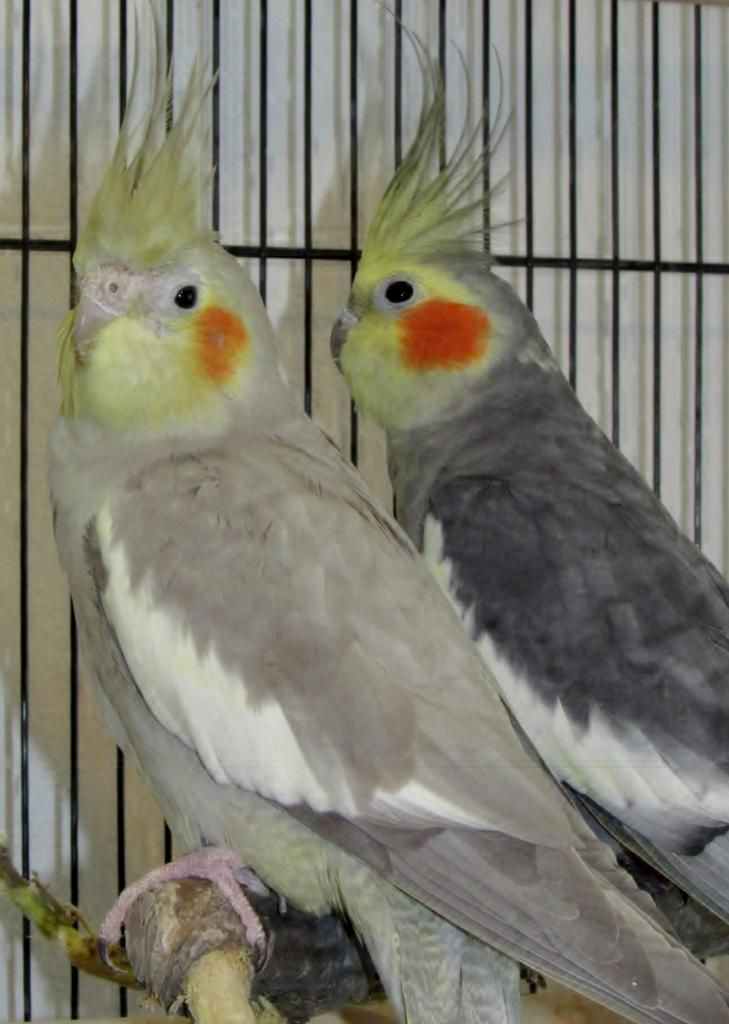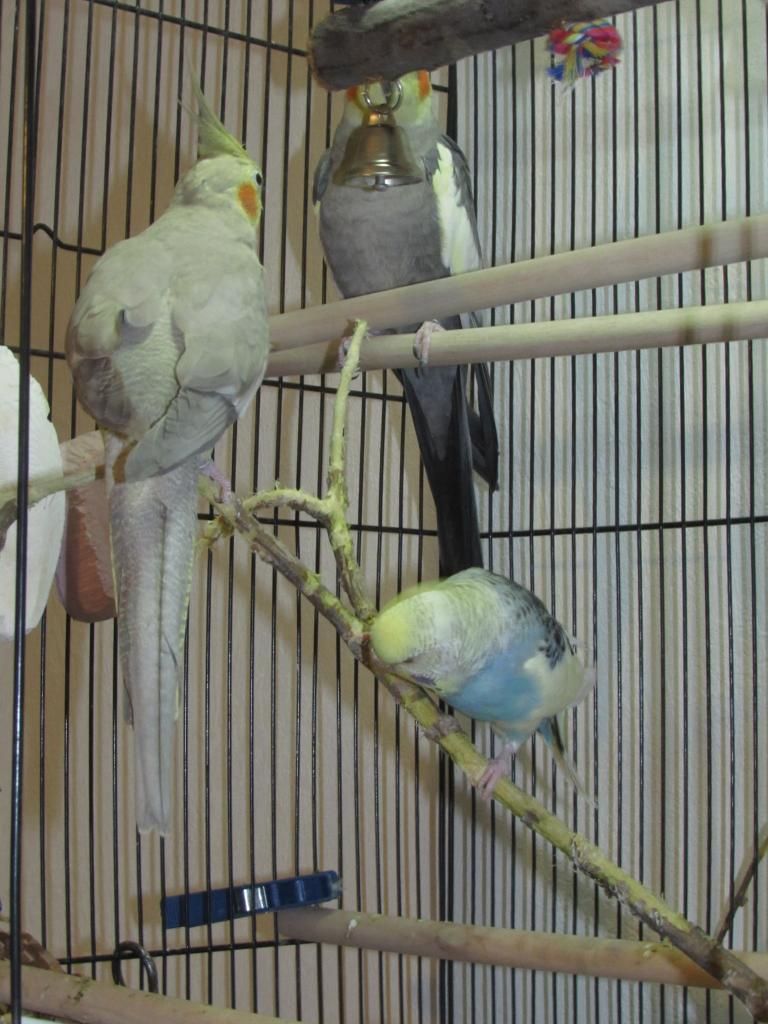 Also presenting: A little great tit that I found on my doorstep, the mother had build the nest inside a vent in the wall. Unfortunately, she had abandoned the nest because there wasn't enough food around due to bad weather in early summer. The chicks were all on the ground and 2 of them had already starved to death. This one was also dying when I picked it up. No wildlife center would take it, they said it was a lost cause. So I kept it, fed it and have gotten it in pretty good shape. The feathers are brittle though, apparently, according to a wildlife expert because of lack of nutrition during it's first days of life. I love the little rascal, I call her "Geting" (swedish for wasp), because my dog is afraid of wasps and gives this little girl space because of it.
She can't fly yet, her flight feathers keep breaking off. She's slowly getting there though. She will not be released to the wild. I feed her live mealworms, that are fed cornmeal, live wax worms, seed mix for wild birds, insect paté, tallow ball and other fat mixtures for wild birds. She's also had polenta, cat food, almond meal, sweet potato and fruit puree and sunflower seeds. She loves to play, and bathe.