Discussion Starter
·
#1
·
I just got my first pair of budgies about a week ago. I'm not 100% sure on their genders or mutations,
but I hope i have 1 male and one female so I can breed them when they get old enough.
If it turns out i have 2 of the same sex then I'll need to get 2 of the opposite sex and have two pairs
The first pic is snowy, The pet store owner said she thought it to be female, but it's hard to tell with young birds.
My guess on mutations is: cobalt, recessive pied and, opaline?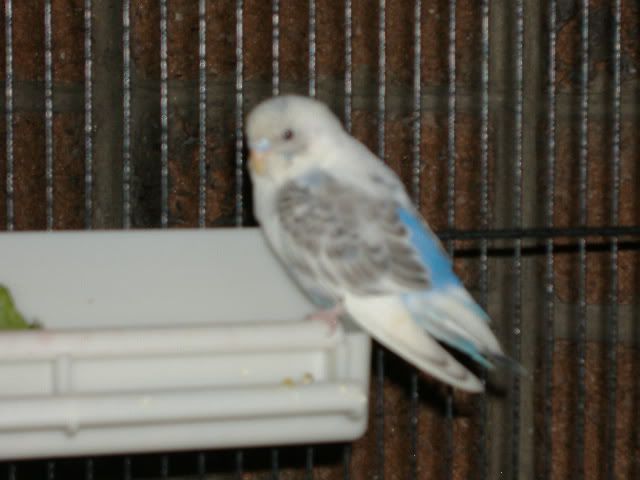 next we have sky.
My guess here is sky blue normal. no clue on splits though.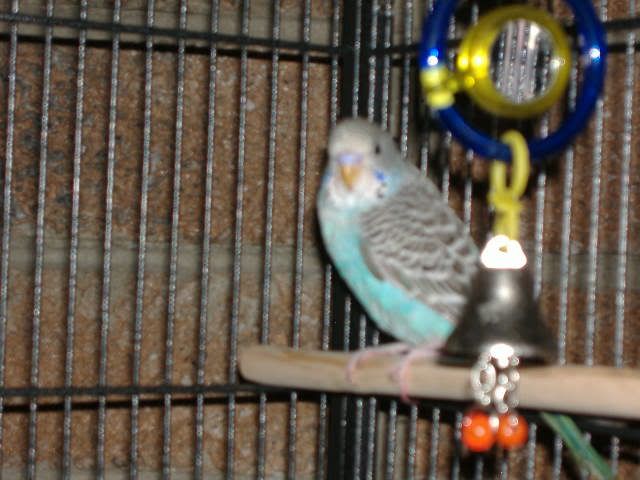 Snowys' short tail is due to an incident moving them to their new big cage.
When i got them all the pet sore had was a tiny cage barely big enough for one bird.
So I bought one online for them which gives them room to fly a bit.
Long story short, snowy got away while i was moving them to the new cage,
and my daughter caught him/her by the tail and the long feathers pulled right out.
Hopefully they come back with the first molt. Snowy can still fly ok without them, so I'm not too worried.
Any input on what you think about their gender's or genes would be greatly appreciated,
so I know if I need to get 2 more birds soon to have them all be around the same age.
Thanks.
P.S. They are both pretty quiet, but i have heard Sky singing a little bit.
and Snowy bit me pretty hard when i got him/her into the new cage, but given the situation, I would have bit me too.