Discussion Starter
·
#1
·
My bunny Snowy passed away 2 weeks ago today
But maybe it was a sign.. She knew it was time to go, and a new bunny would come into my life that needed a loving home.
Mr.Bunny (yet to be properly named) was dumped at a Pet stock just over 2 weeks ago along with two guinea pigs.
The guinea pigs were rather healthy, but Mr.Bunny was covered in fleas, and his ear had been bitten with something and was swollen nearly 3-4 times the size it should be.
Pet stock does not sell rabbits, or any animals for that matter other than aviary birds so why the people chose to dump it there I'm not sure. But Mr. Bunny was very lucky my friend worked there and was willing to take him and the guinea pigs and get them back to health.
If she wasn't willing to spend her own money on him he would have just got put to sleep
His now had flea treatment and antibiotics for his ear. His ear will probably never be normal again but it no longer hurts him and his a happy bunny again.
Here are some pictures of him yesterday when he met my other Bunny Nudge so we could see if they would get along..
Mr.Bunny is a dwarf Lop (dark brown)
Mr.Bunny & Nudge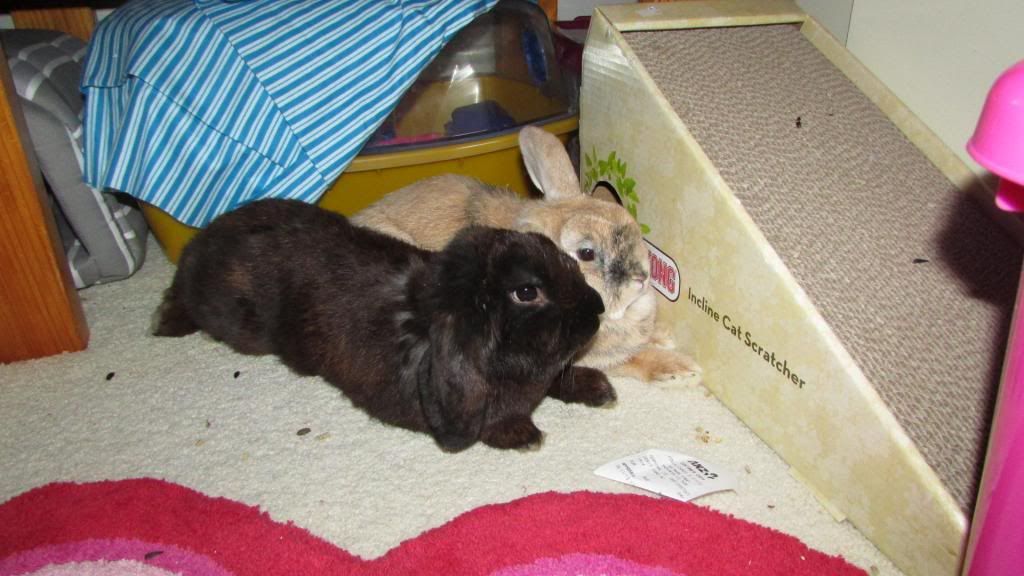 he is such a beautiful colour in real life
Play time outside: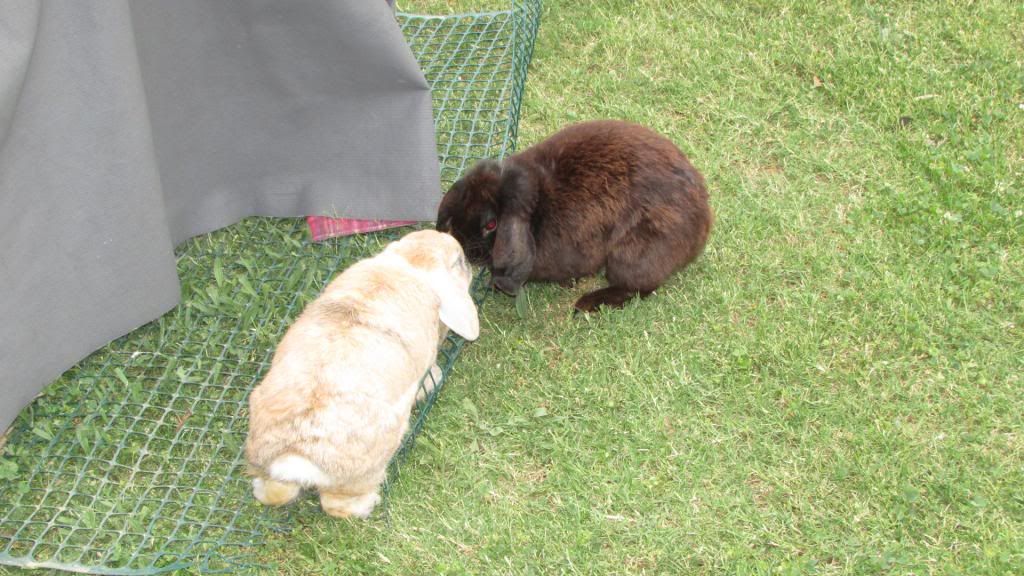 Nudge decided to hide in a bush...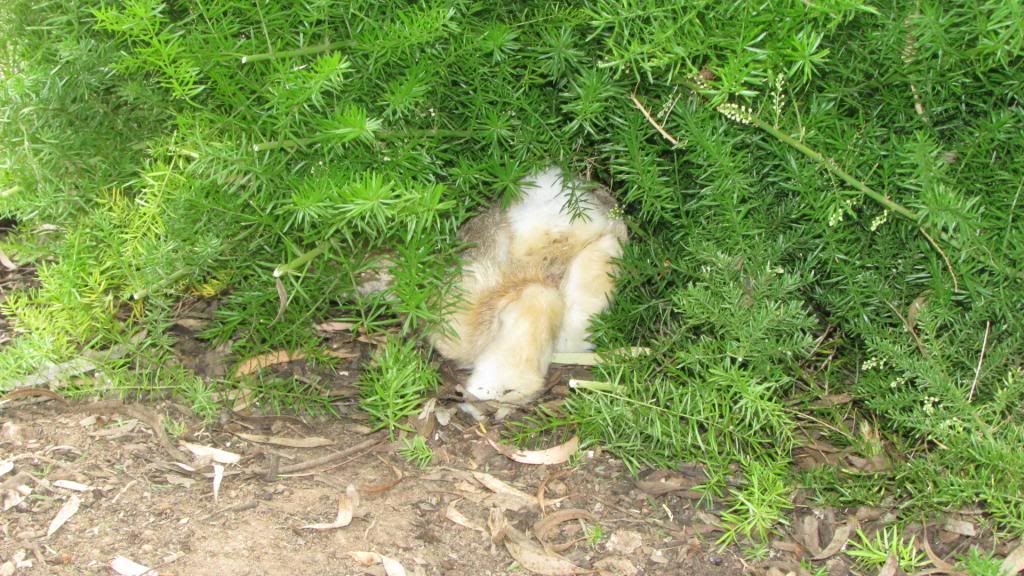 hey mum I was trying to hide from Mr.Bunny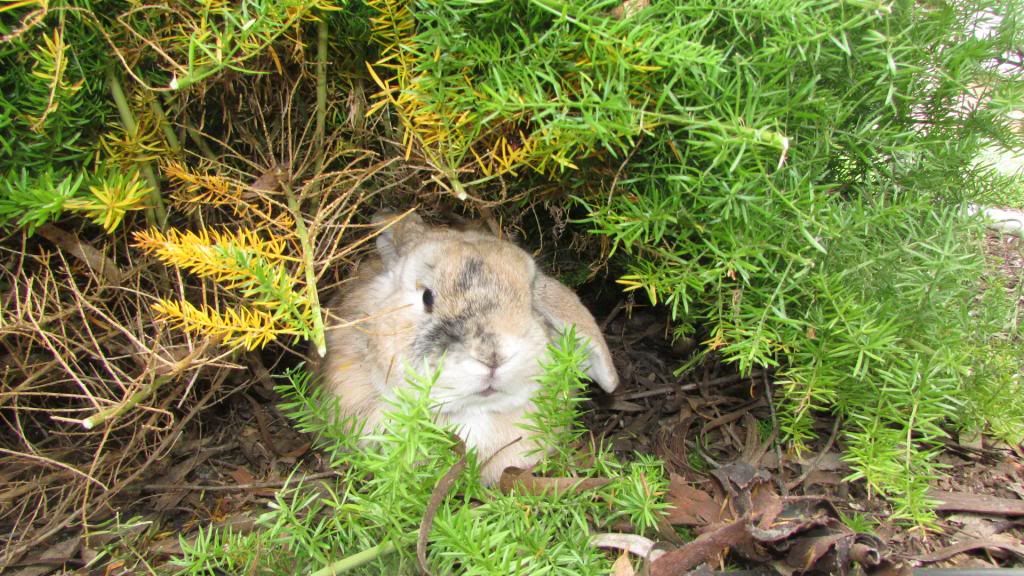 cooling down under the tree- you can see the damage to his ear in this photo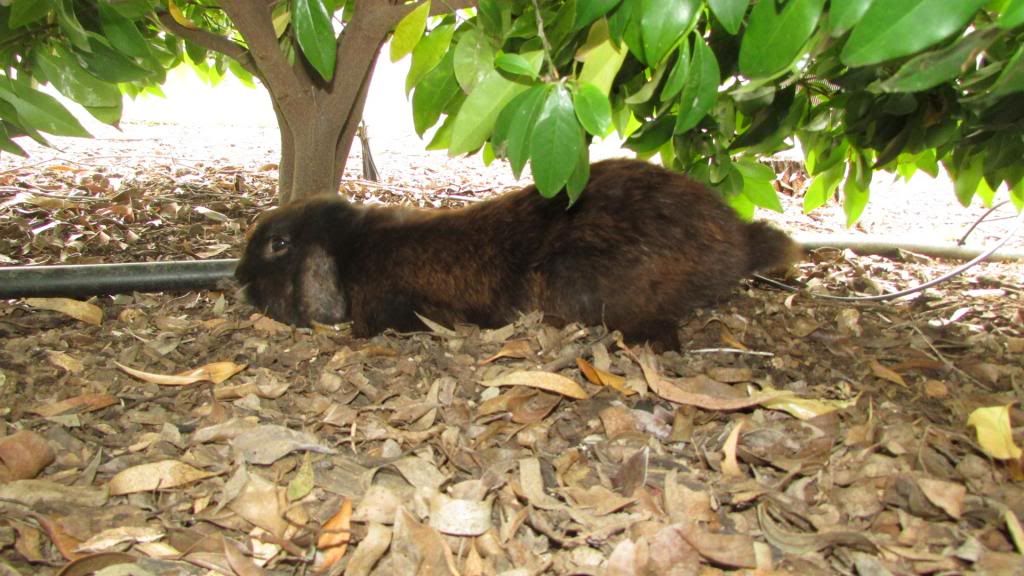 My little Nudge such a cutie!
and that is all for now
Mr.bunny will be coming home with me next week because I am going away on the weekend..
Please suggest names guys! He needs to be given a proper name hehe!