Discussion Starter
·
#1
·
Hi there,
After all of the discussion on my decision to breed, I decided to buy another young budgie and raise her, along with my male Atticus, rather than buying a proven pair.
Today, I bought a baby female girl. She is not a cobalt, but she is a yellow face. They had some really pretty cobalts, but I couldn't get past her, she is so pretty
. It's kind of hard to tell in the pictures, but she has a very faint light yellow face. Her coloring actually looks more aqua colored in person. In the pictures she appears very blue, and she is blue but there seems to be a green tint. I think she is a yellow face type II. I am not sure if she is sky blue or not, she is definitely darker than Atticus (who I learned is a sky blue dominant pied greywing, thanks to others on this list). I am hoping that others will help me with identifying the mutation of the new girlie, who doesn't yet have a name, but may be Lucille.
She is, of course, quarantined from my other birds but will move in with Atticus when it is safe.
Here she is: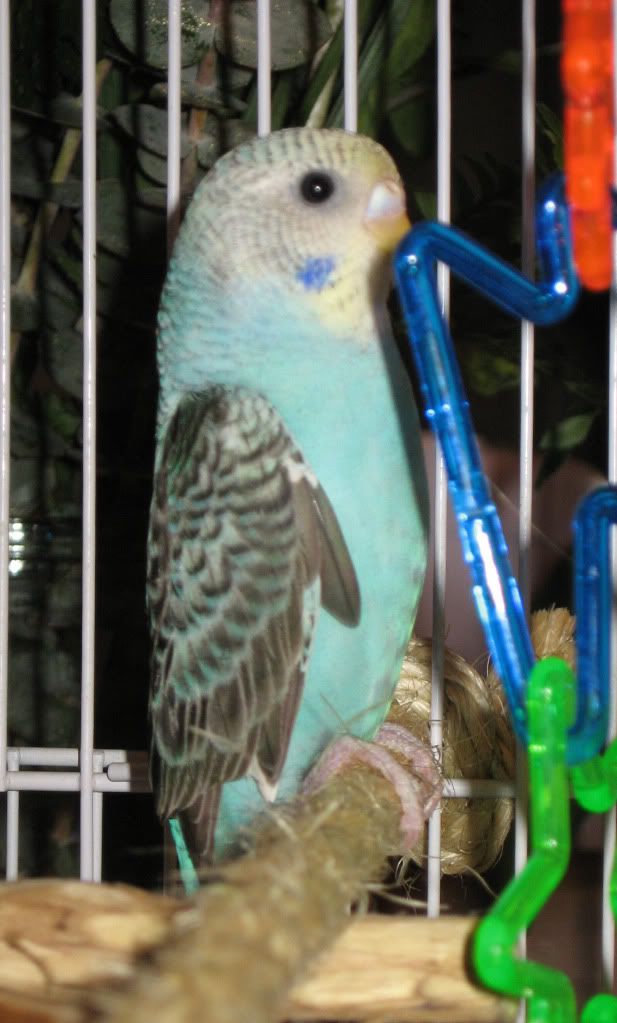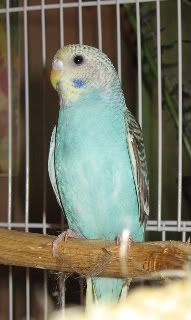 I hope those of you who are experienced will help me determine what might be produced by breeding her with my Atticus.
Thank you!
Vicki:budgie: