Discussion Starter
·
#1
·
Firstly, I'd like to know his mutation. I've gotten a few different ones from different people. His little patches look like he might have violet in him?
I hope so! Hehe. Oh, and just so no one asks, he is green, but he has some light blue on his rump.
Oh, and the white feather that is only on one wing, is just a random feather that i think is going to fall out soon ...
Well, here is a picture without flash:
And with ... I zoomed in on his face so you could see the patch better.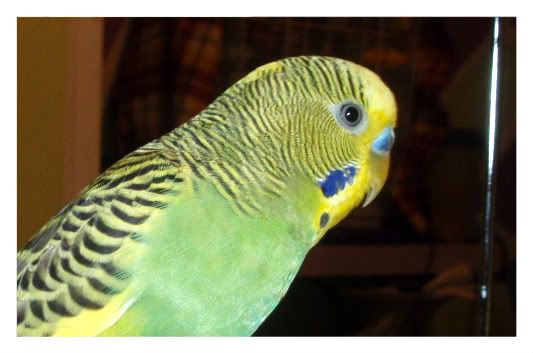 And here is his cere ... is it supposed to be that flaky? I think he may be molting ...