Discussion Starter
·
#1
·
These are my babies that are just weaned. A very nice person emailed me saying he would like to gain more pairs to breed in the future and blah blah blah. So I am now interested in what these babies would produce.
All of these guys are babies and are not going to be bred until they are a year old! None of them are related. I tried a little paring up to give him suggestions and I wanted to make sure the outcomes and mutations were correct.
males are on the left, females right.
Pair 1: Male green opaline split ino. female yellow face
Pair 2: Male light green dominant pied split ino. female blue yellow face type 1 dominant pied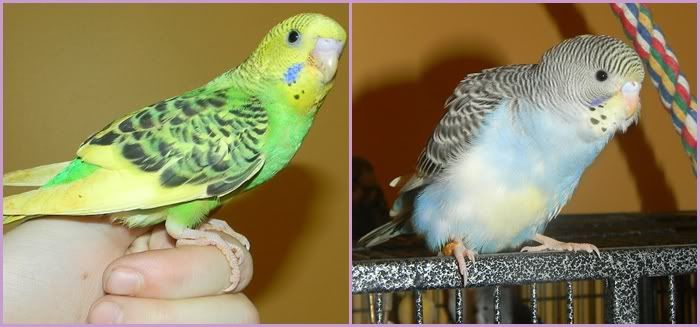 Pair 3: Male normal blue split ino dominant pied. female skyblue greywing
Pair 4: Male light green dominant pied split ino. female grey opaline dominant pied
Pair 5: Male normal green 1 dark factor split ino, female albino
Pair 6: Male skyblue greywing. female grey opaline
Pair 7: Male grey yellow face type 2 split cinnamon. female albino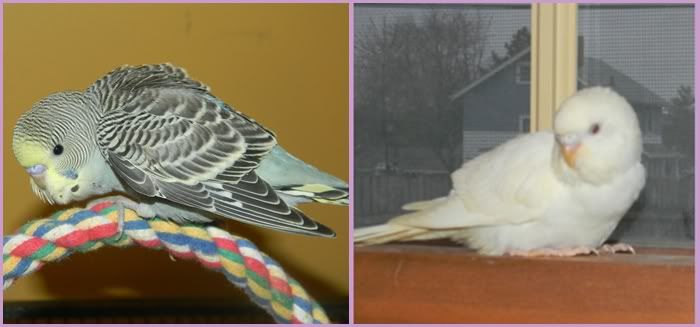 Once again they are not being bred. I was just curious what these pairings I did would produce. Thank you. If I am wrong on a mutation please correct me as well!