I am probably getting ahead of myself here, seeing as my pair hasn't even laid any eggs yet, but I wanted to post this anyway.
Last year for a school project, I studied budgie genetics. Thought it might be fun to see what I might have when/if Keiko and Azusa have their own chicks.
I also wanted to make sure I was calculating everything right.
Here's my pair:
Keiko (male):
Green and Yellow
Dominant Pied
Opaline
Split to Slate? (Two of his full sisters were slate greys)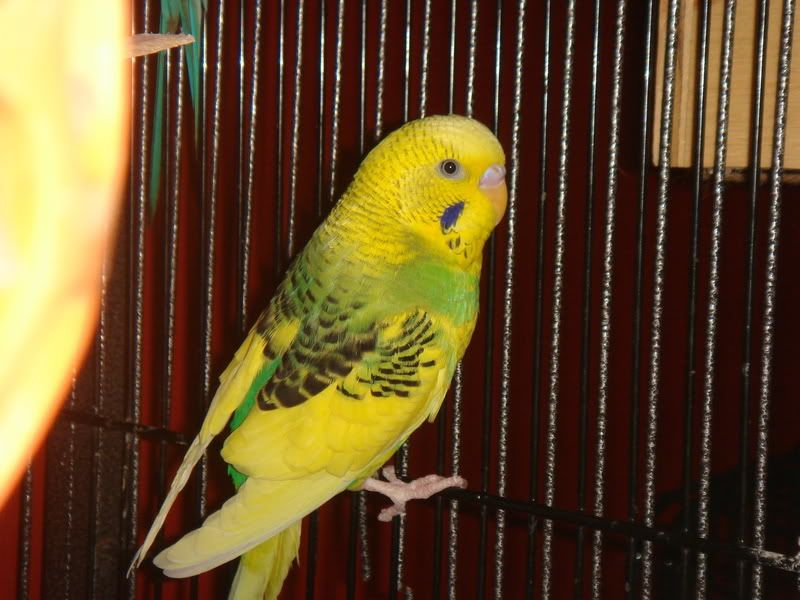 Azusa (female):
Standard Blue
I have no idea what she might be split to!
(Sorry she looks a bit rough in this picture--it was taken during one of her last molts).
If I have done my research correctly, I can expect their chicks to be:
-50% Green and yellow
-50% Blue
-50% Dominant Pied
-50% Normal Solid Color
-All opaline chicks would be female (unless Azusa is split to opaline, if that is possible?)
Am I missing anything? How does the split to slate work? Would a slate baby be genetically impossible with my pair?