This reasons why budgies had no genes of red colours.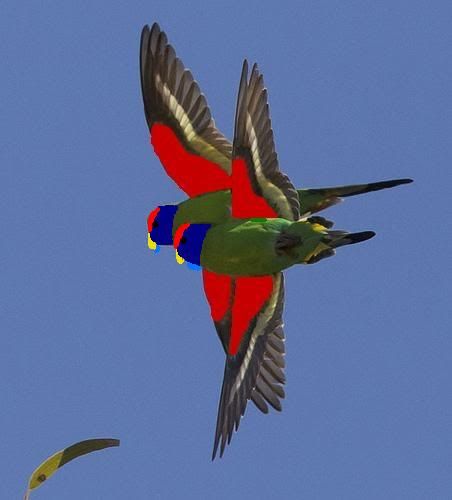 Lorikeets, 6 million years ago when Australia climate similar to today New Guinea climate. Eat fruits and flowers. Started to produce mutation lorikeets, when climate started to dry. Purplish blue heads, with red caps.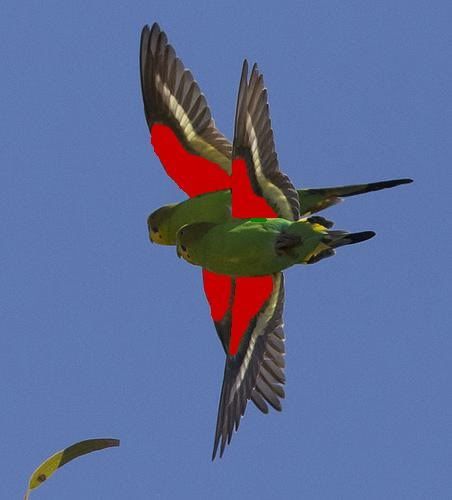 Mutation lorikeets (early budgies), 5 million years ago when Australia climate started to dry, with disappeance of fruiting & flowering trees. Eat seeds of grasses (become available to early budgies). Falcons becoming common.
Today's budgies, 5 million years later, lost all red colours, through weeded out of existance by falcons. Eat seeds. Falcons common.
A falcon spotted the red-underwinged budgie and chased it, all other budgies had green underwings and escaped, because green colour were not eye-catching as red colour.
Same will happen to lutino budgie flying with green budgies.
All today's wild budgies always have green bodies & underwings.
Once genes for red, orange, pink colours are lost, cannot be replaced.