Discussion Starter
·
#1
·
Sam the fighter fish and Eddie the snail have both given me frights today!
First I look into the tank and see sam lying on his side squished between a plant and an ornament- I was so worried he was dying I stuck my net in there to check on him and he swam away
his since decided sleeping/resting under plants and in ornaments is fun!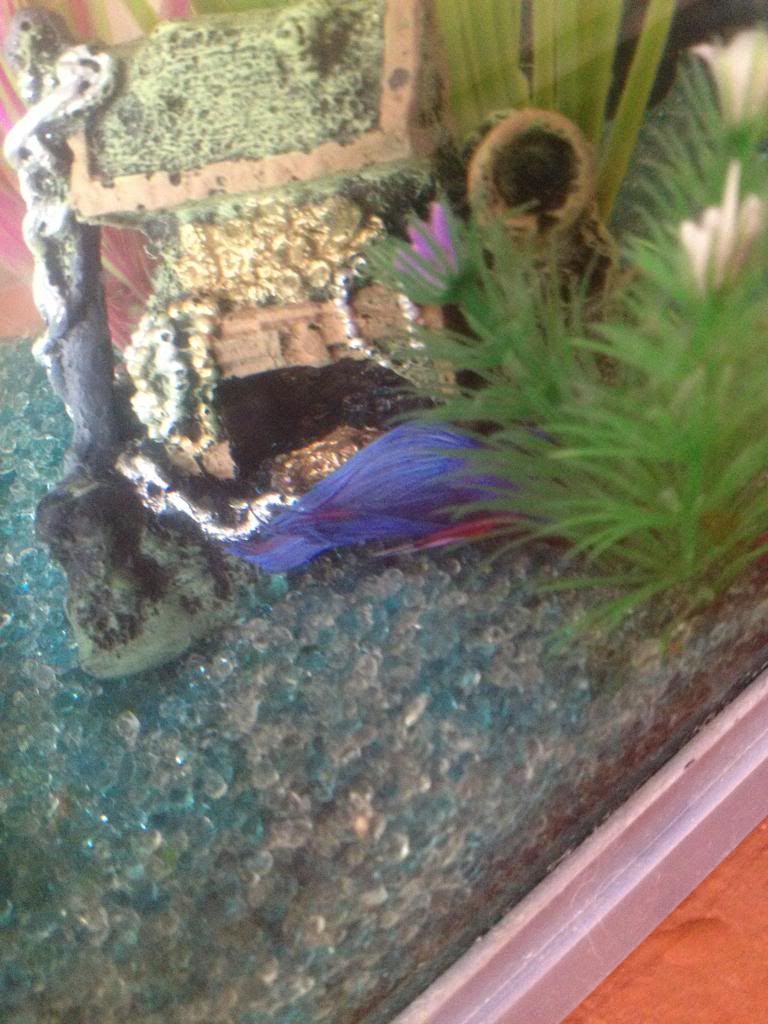 Then tonight I turned around to look at the tank and see Eddie the mystery snail floating!!
I thought when snails floated it meant they were dead and nearly had a heart attack! so I pulled him out of the tank and sat him on the cover glass and he poked his head out a tiny bit...
I also have read that they can drown if they are floating in the water..
I ended up putting him back in and he floated around in circles until he poked himself out let an air bubble out then spiralled back to the ground where he then came out as normal and went back to his normal snail self...
Eddie has also taken to climbing plants today
his actually quite a fast mover