·
Member of the Month June 2015
Hi it's Noah
Santa came Santa came Santa came !!!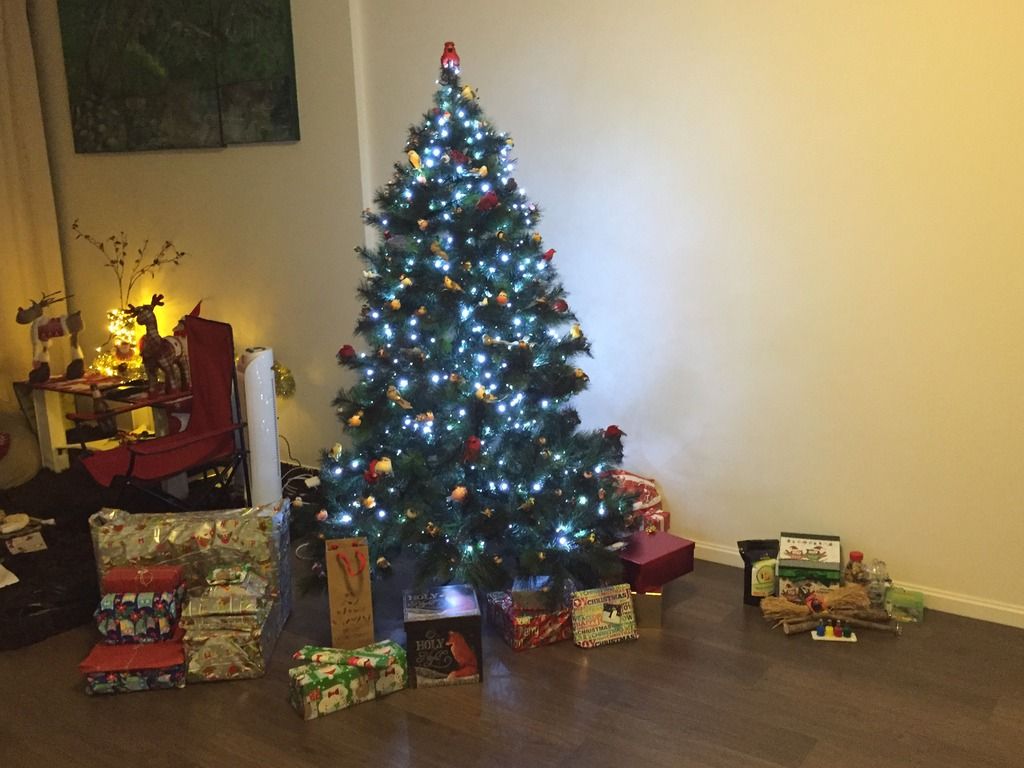 I got lots of toys
I got this cool puzzle but my mom keeps doing it wrong!! (I may have nipped her when we were playing with it!!) you have to put the different coloured rings onto the right pole!
And I got a new raffia bush toy
Loads of new foraging toys too
My mom was trying to get a picture of me playing with my toys but I was too excited whizzing around looking at everything!!!
Plus I was really hungry (that's the real reason I bit my mom) - the stupid vet told my mom that I'm not allowed even to have pellets in my ark palace overnight!!!! I mean I know I'm not allowed fruit and veg overnight because that stuff can spoil but no pellets to crunch on!!! No fare! I'm only allowed full access to food now during the day time but not overnight! And I still have to take my medicine too
Anyway happy Christmas again everybirdy
I hope Santa brings loads of toys
We are all in the car now on the way to my human grandparents house
Ps if you look closely at the Christmas tree you'll see all the little birdies that decorated my mom and dads wedding
they all flew back here to me