Discussion Starter
·
#1
·
Hi guys! How are we all doing?
So most of you all will know my four rug rats (Molly and Theo's fids).
Believe it or not these are my first ever babies I've owned. Littlebird would have been young when I got her but I tend to get adult budgies as nobody tends to want older budgies, just babies so I like to think I'm saving the adults from shops
I need some help in regards to sexes, names and mutations... I think I have all males from the looks of their ceres but how is it that the cinnamon budgie is a male as I know Molly's parentage and I definitely know that it wasn't colony bred. Her parents were a cobalt and a skyblue normal. The father was opaline and they had normal wings. The breeder who I got Molly off is scratching his head as to how this cinnamon came about. I don't know Theo's parentage as I got him from the pet shop so I thought he was split but know I don't know where this has sprung up from....
Heres the cinnamon skyblue opaline who I was going to call Hazel as I though he/she was female. I'm now thinking male.. What do you thing?
Keeping feathers under control
I can't tell baby two from baby four anymore as they look the exact same. Both look violet single factor to me (they look cobalt in pictures) They have the 'fish scale' look to them. I think this one is baby four.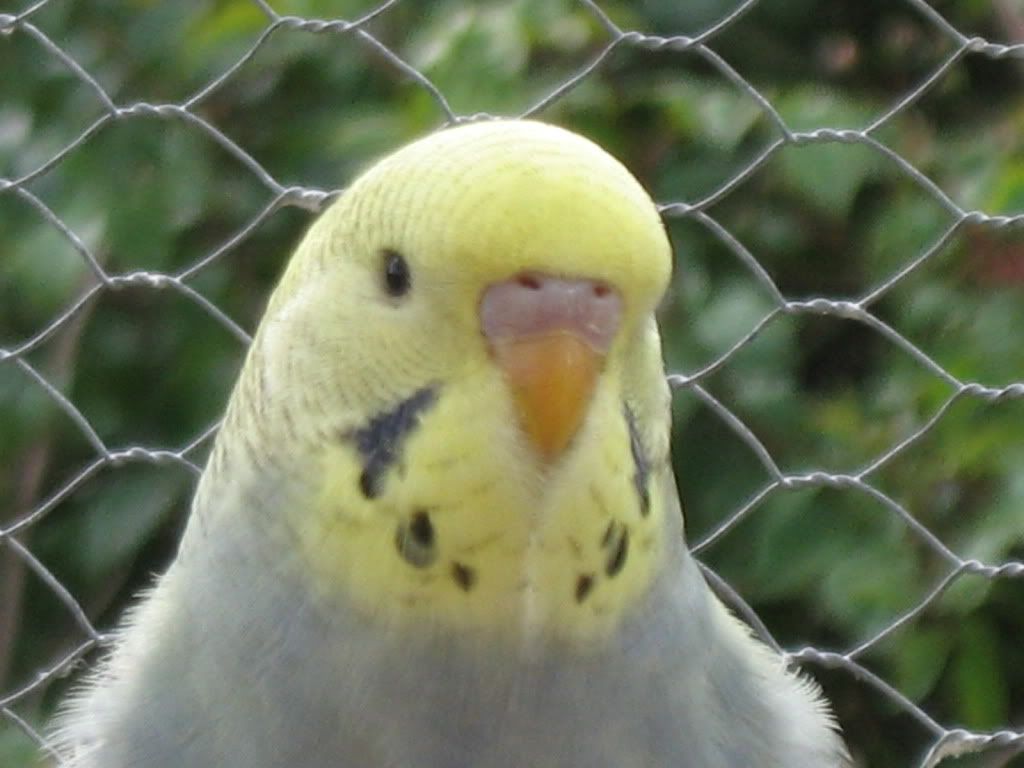 Peek-a-boo!
The other violet. I think this guy is the second eldest. I thought maybe a female to start with as the cere looked so much different from the others but now looking the same. This baby also has the 'fish scaling' on the front and back.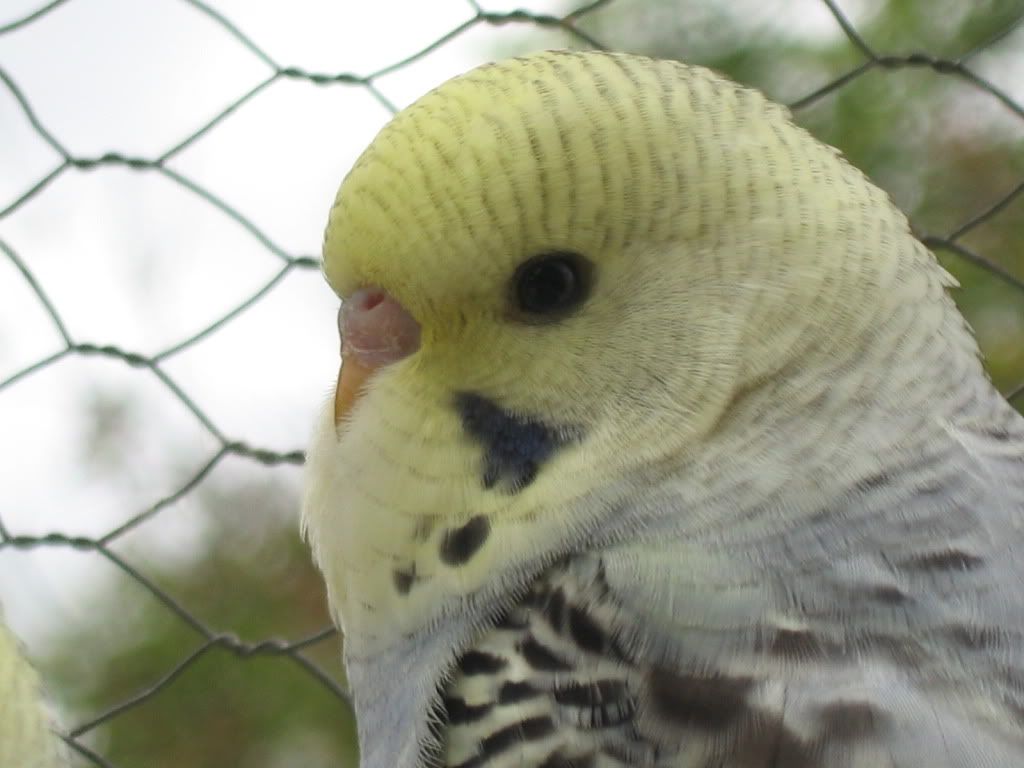 The eldest baby. He is starting to develop eye iris'.
I always thought he was a boy from before he was out of the nest. What do you guys think?
He's on the right in this picture.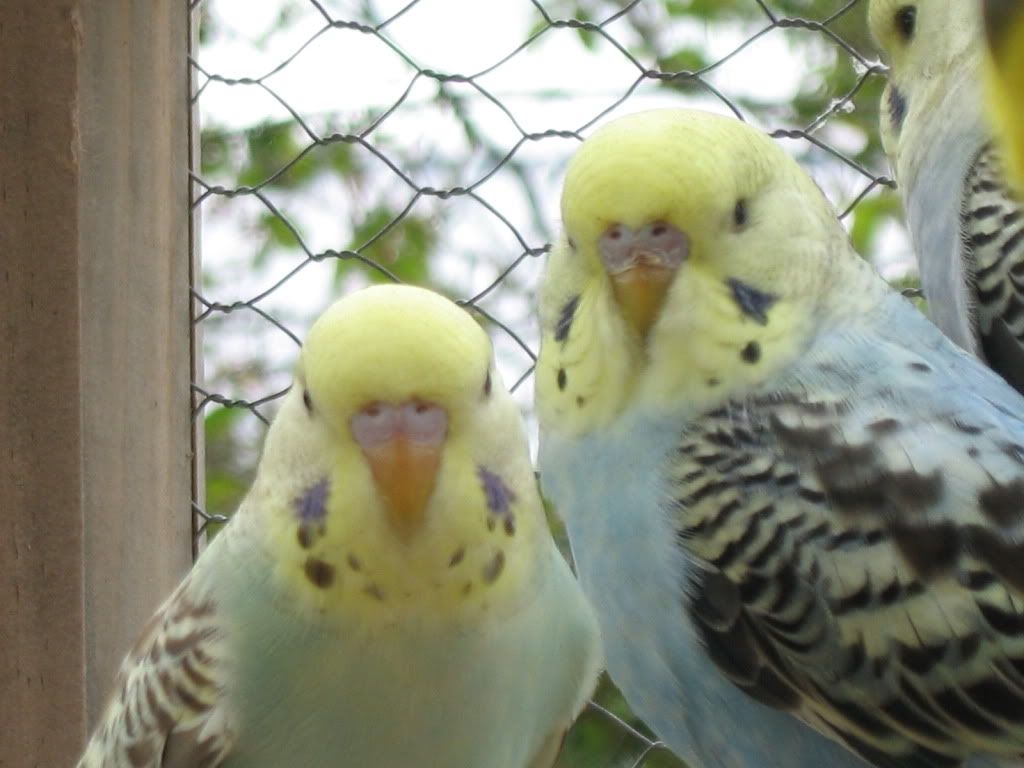 Three out of the four babies. One is a bit of a lone budgie.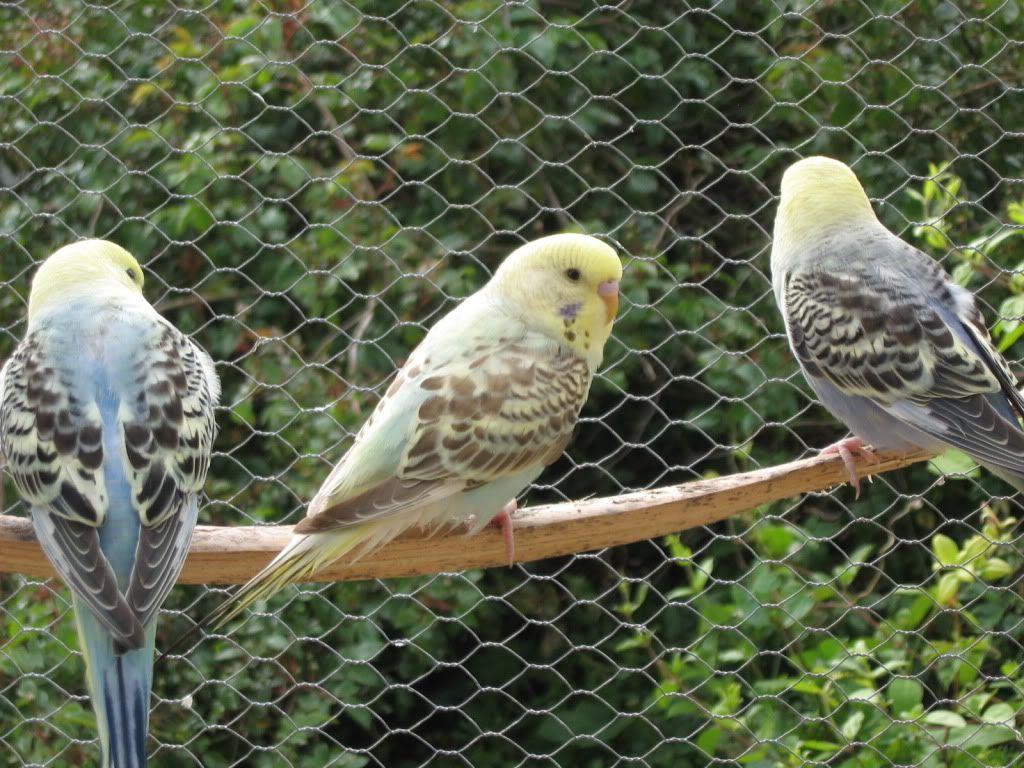 Also names if anyone has any ideas. I'm open to any ideas and themes of names. I like standard names and also names with powerful meanings and also some fun names