·
Exceptional Service Award Recipient
Hi everyone, I thought I would make another update of the baby lovebird I had to handfeed due to parents rejection.
The little one who will turn 8 weeks old tomorrow has just weaned and yesterday, I got confirmation that it's the girl I so wanted!!!!
I'm so happy, I saw her doing the airplane position a few times in a row, just like her bird momma does with Nico.
Today she took her very first bath of all, and I'm sure many will come!
Just look at her soaked to the bones!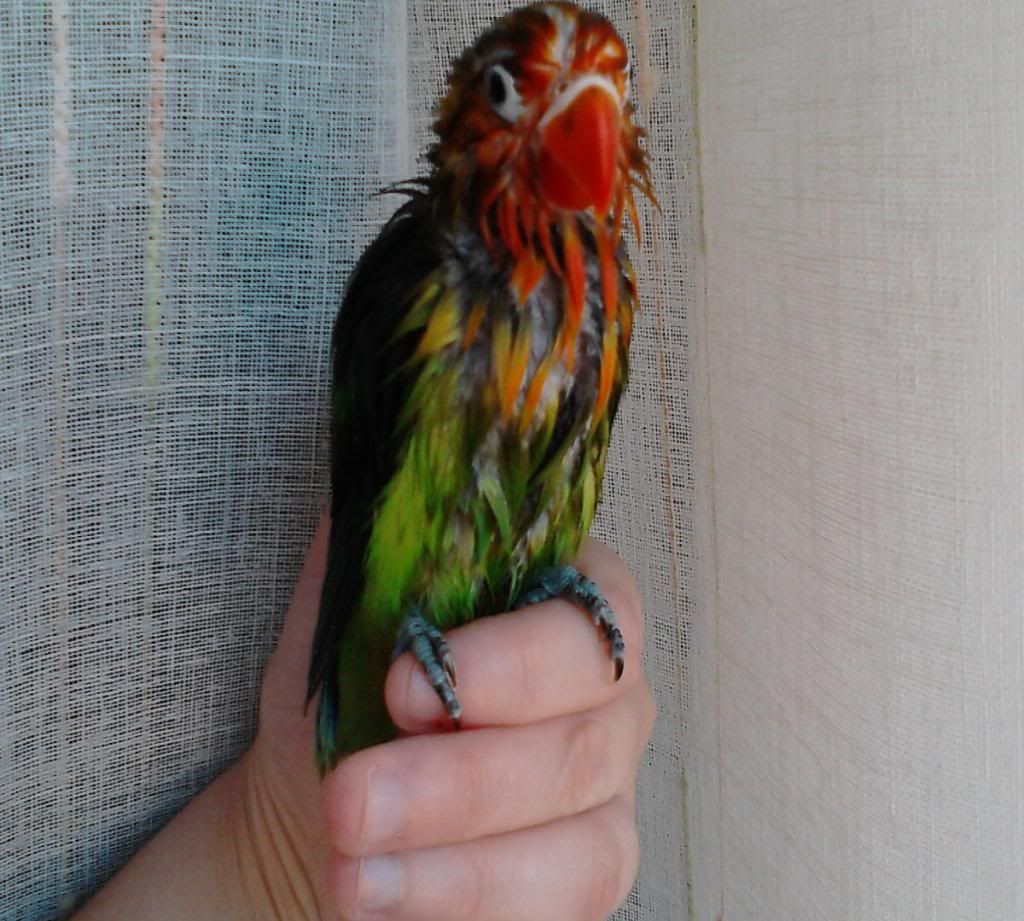 And here she is after bath, all dried up and beautiful
These I took this past Wednesday, she loves to sleep on me, loves my cuddles and beak grinds when with me.
I love her to pieces and the bond we have is amazing, oh and I named her Khaleesi.