·
Member of the Month June 2014
Discussion Starter
·
#1
·
Spring is here the bearded dragon is out in our Backyard & Willie Wag Tail. Photo's
Hi Everyone!!! It has just turned spring and the bearded Dragon's are out from hiding in the winter time. I had to watch where i walk as the bearded dragon ran though my legs and i jumped 10 feet in the air gave me a big scare when he did this he ran up the stick on the corner of my veg garden hope he doesn't dig out my vegs.. I also have a photo of me and the Willie Wag Tail to. The Willie Wag Tail is still coming to us for a feed i think he thinks that this is his home now..The weather is slowly warming up for us. Please enjoy.
The Beaded Dragon that ran though my legs his face is all puffed up after he did it..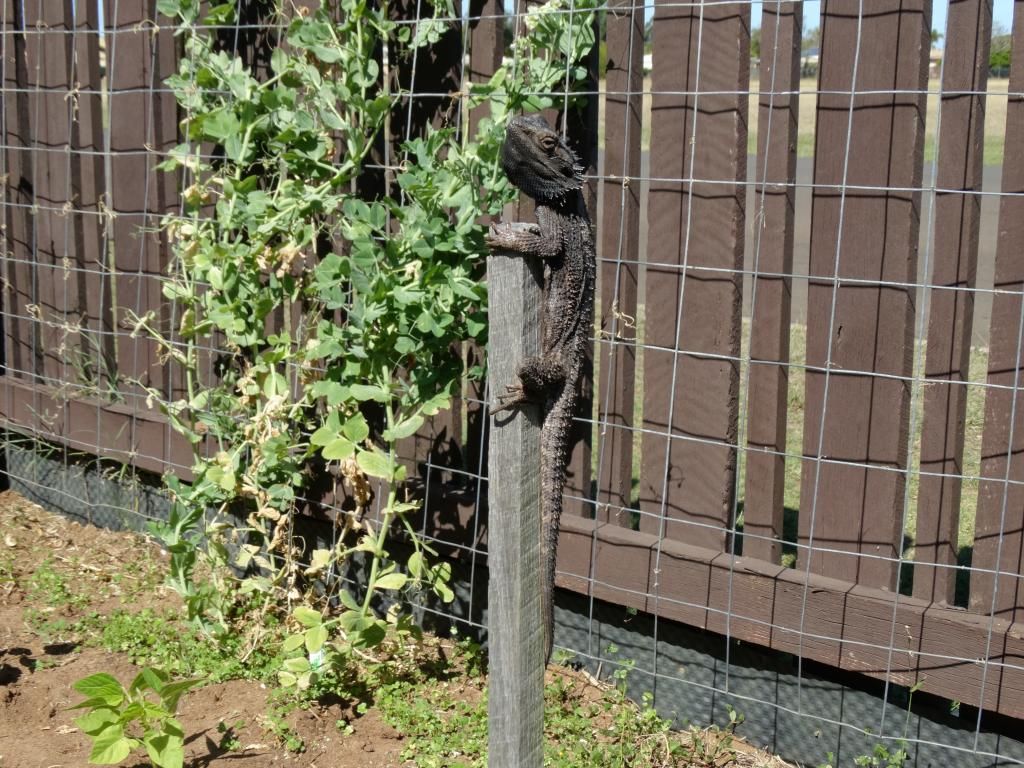 I have my eye on you..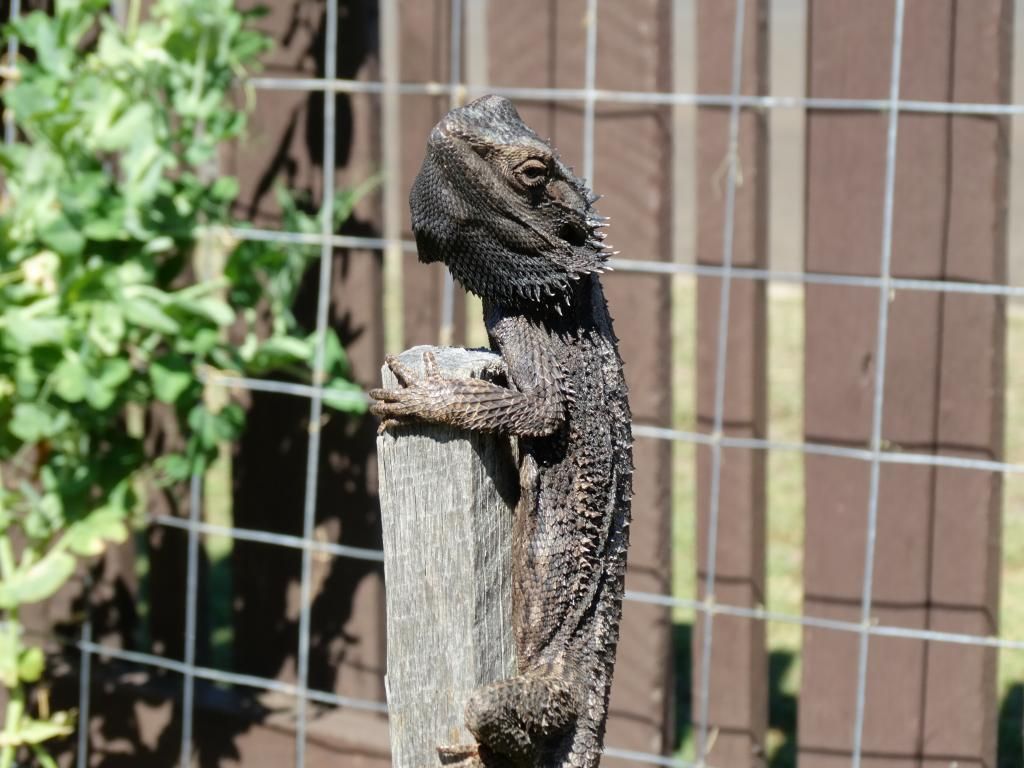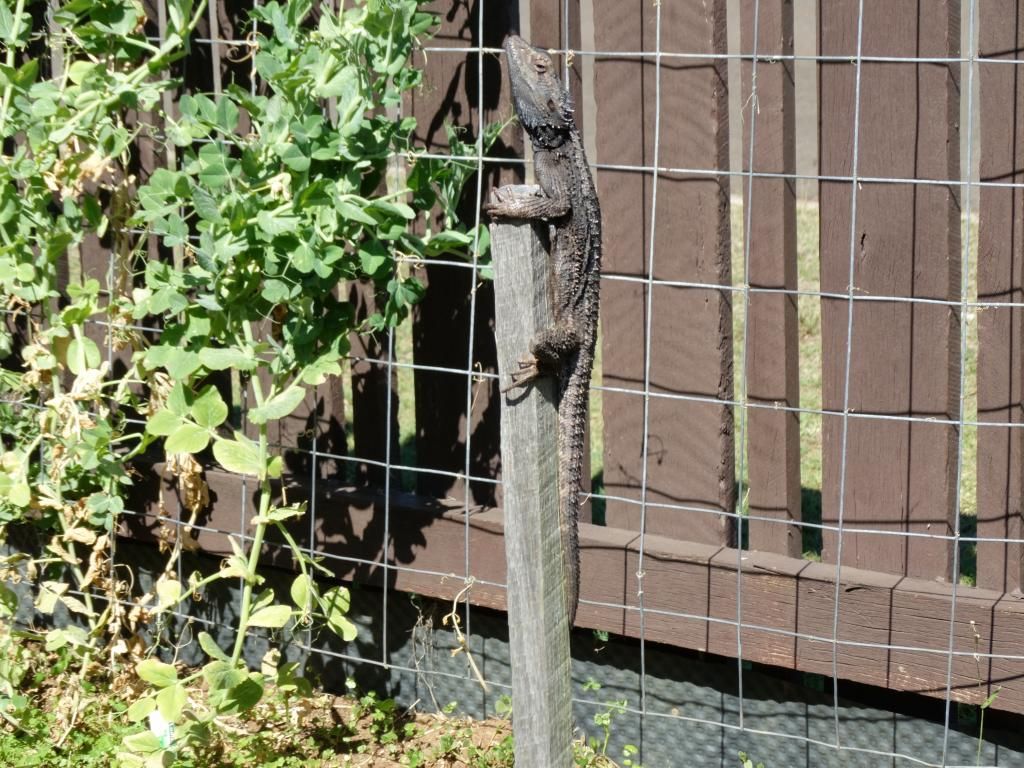 Me with my little friend the Willie Wag Tail.