·
♥Budgies No.1 fan♥
Discussion Starter
·
#1
·
squeaks parents are a normal blue and a male spangle blue violet.
The two middle tail feathers are white and the outer ones are pale blue, not like the normal coloured blue you see in normal budgies.
His wing pattern is coming thorught grey but i dont know if thats just spangle or nor. The feathers are coming throught dark with light edges and some with light with dark edges. I really dont know if hes spangle or grey wing.
This is the only pics i have of him ATM. ill have to get more with better quality.
Any one know what he is??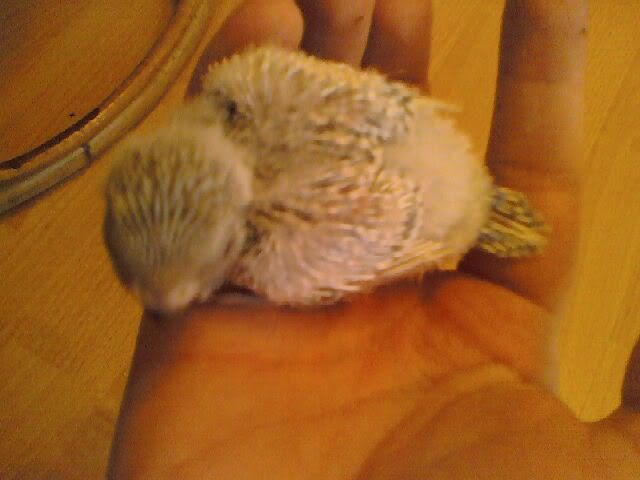 Him when he was younger