I posted earlier about these birds, but got some answers I didn't understand.
This is the original post:
http://talkbudgies.com/showthread.php?p=1086726#post1086726
I was wondering about the color mutation of the female. People said she was
"an opaline goldenface or YF2 dominant pied!"
or
"probably golden face or YF2 opaline single factor dominant pied cobalt."
I was really surprised as I thought she was just a green opaline dominant pied.
I asked a followup about it but didn't get an answer. So I took another picture in different lighting.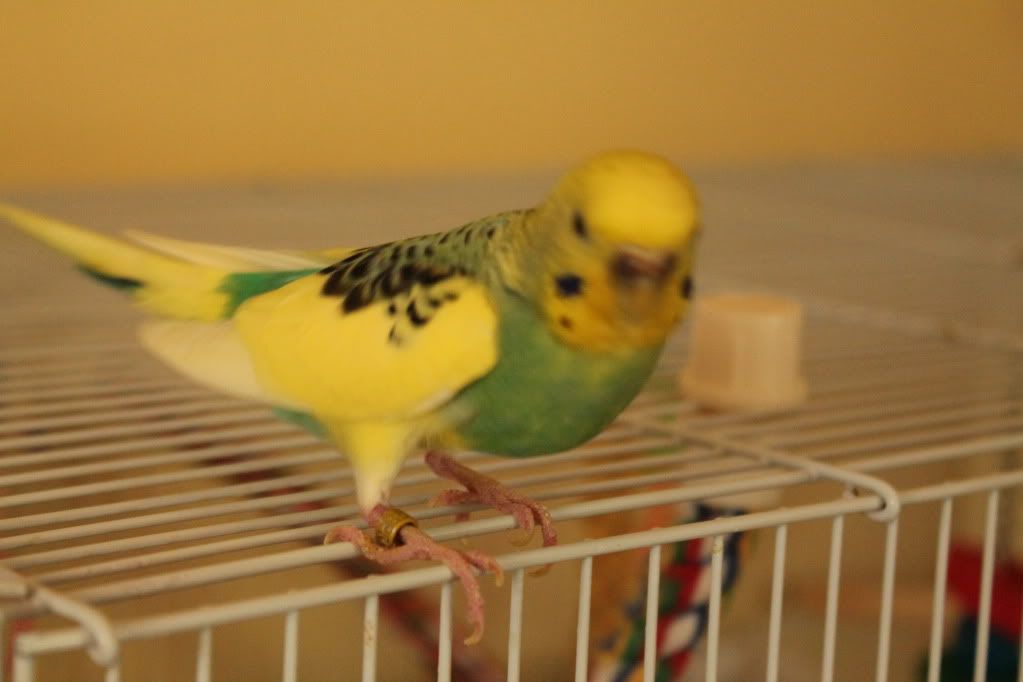 Here is another that makes the green look different
Also in the last post people seemed to think the chicks were opaline (I blame the bad lighting) and the chicks down feathers were lighter when they first came in. I'm now certain none of the chicks are opaline, as all the down has come in gray on all of them. Here are two of the oldest. So far three seem to be pied, and three of them normal.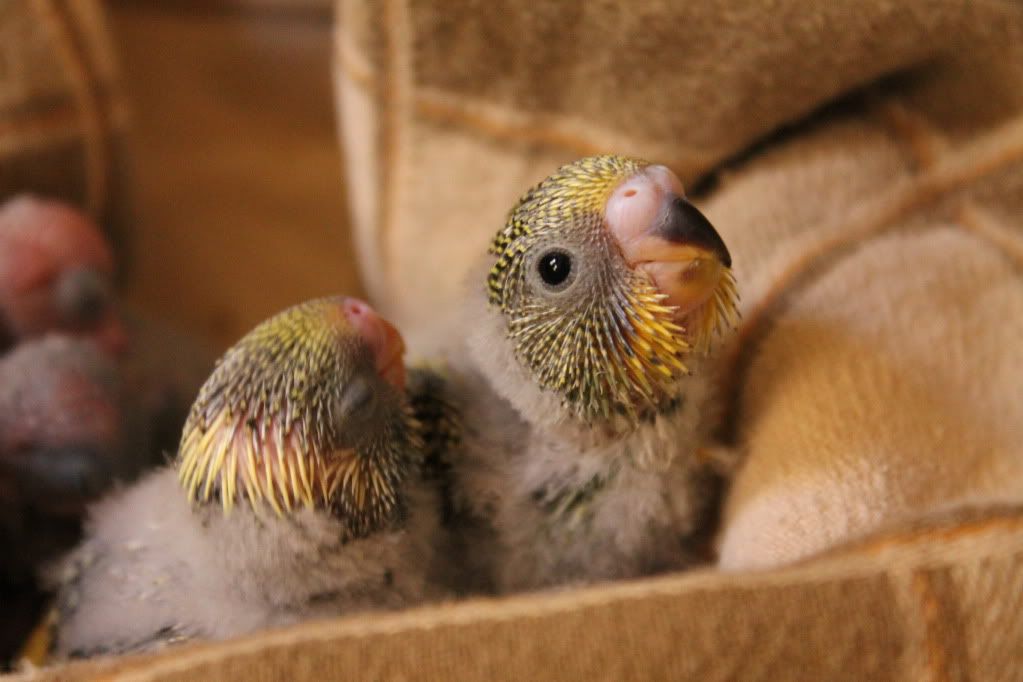 And then the dad is a normal light green but due to reason has a a large amount of yellow on him now. Here are two pics, before and after: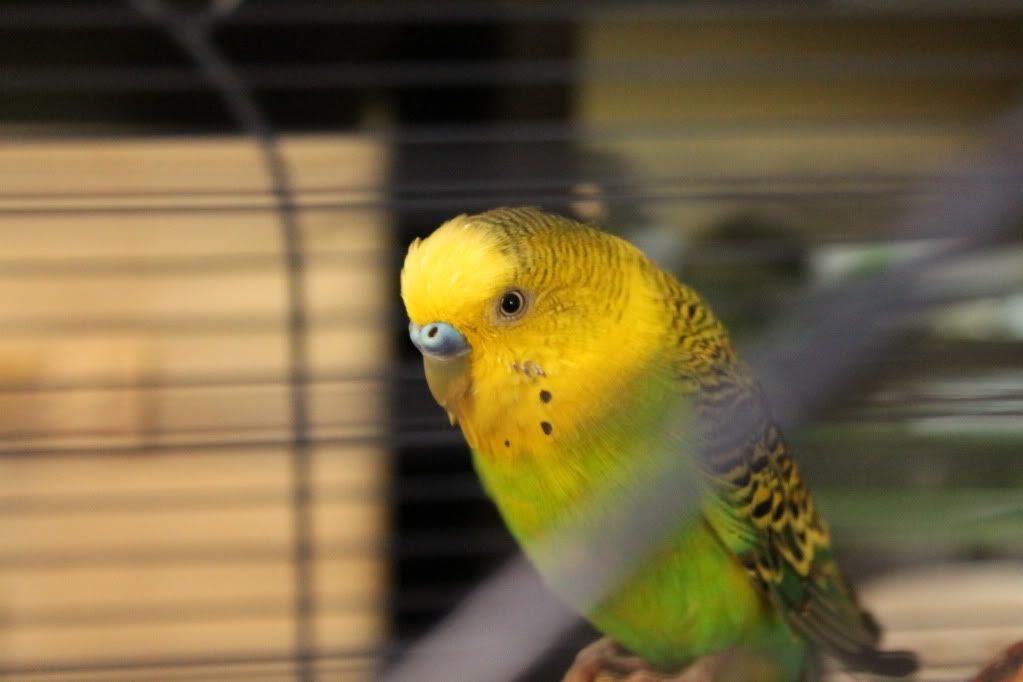 So sorry to repeat myself, but I'm still really curious to find out what people think! What is the mutation of the mom? How can you tell if she is blue YF or green? If she is green, is she dark green or olive?
2) Has anyone ever seen anything like what is happening to this male?
3) What can I look for in the chicks new feathers to give me any clues about the genetics of the mom or dad, or chicks?