On the advice of susanbudgies, I am posting a picture of Stormy
I originally thought she was a greywing opaline grey, but maybe she is dilute? I guess she couldn't be grey with blue cheek patches, right? She does have a clear patch on the back of her head. Any ideas?
(sorry for the frayed tail; she is a very active girl)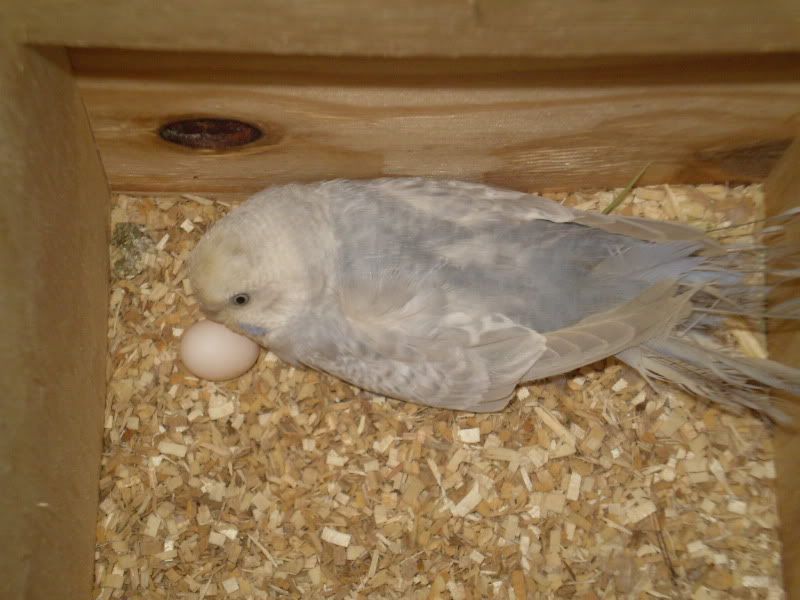 this is Noah, her mate:
Any ideas on possible colors? I don't know if Noah is split for blue, or what either of them could be carrying (makes it that much more fun though
)
Thank you in advance! I have always had an interest in genetics, never understood why everyone else in high school biology didn't get it, lol.