Discussion Starter
·
#1
·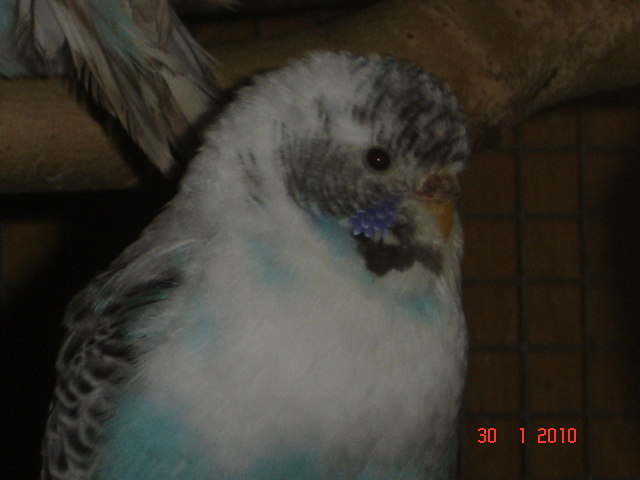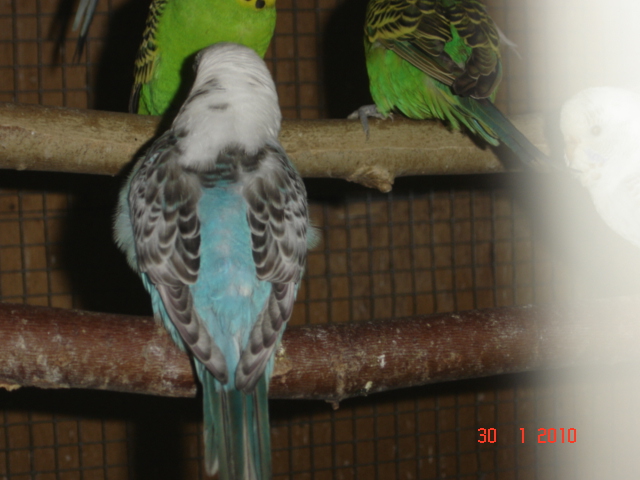 What do you guys make of this french girl?
This is what I got from a gentleman who had it in France in 2008, this is what he told me.
Father recessive pied X normal blue / ??
Père pie danois bleu X normale bleu / ??
As a flegling, the forehead only appeared really "flecky" (only english word he used)
A la sortie du nid le front était seulement d'apparence très " flecky "
His sister (cinnamon blue) as the same pattern in her markings, without color on the head.
Sa soeur (bleu cinnamon) a le même dessin de panachure, sans coloration de la tête.
has the eye of the danish pied
Oeil de pie danoise
The marking of the chest like the dutch pieds, white descending under the spots.
Panachure de poitrine comme les pies hollandaises. (blanc descendant sous les spots)
No blotches (color patches) on the wings and on the tail (faulty?)
Pas de panachures aux ailes et la queue (fautive ?)