·
Member of the Month June 2014
Hi. Everyone!!! I bought a very strange weird flower plant for my mother for her birthday. Her birthday isn't till July but this is what she wanted. So i bought it for her on Saturday.
It is called a Bat Flower it really does look like a Bat but it has these long whiskers coming from the flower. It has no smell and looks quite weird..
My mother said she had one a long time ago but i don't remember it so i thought id share this flower with you all to see if you have seen this..
A Bat Flower.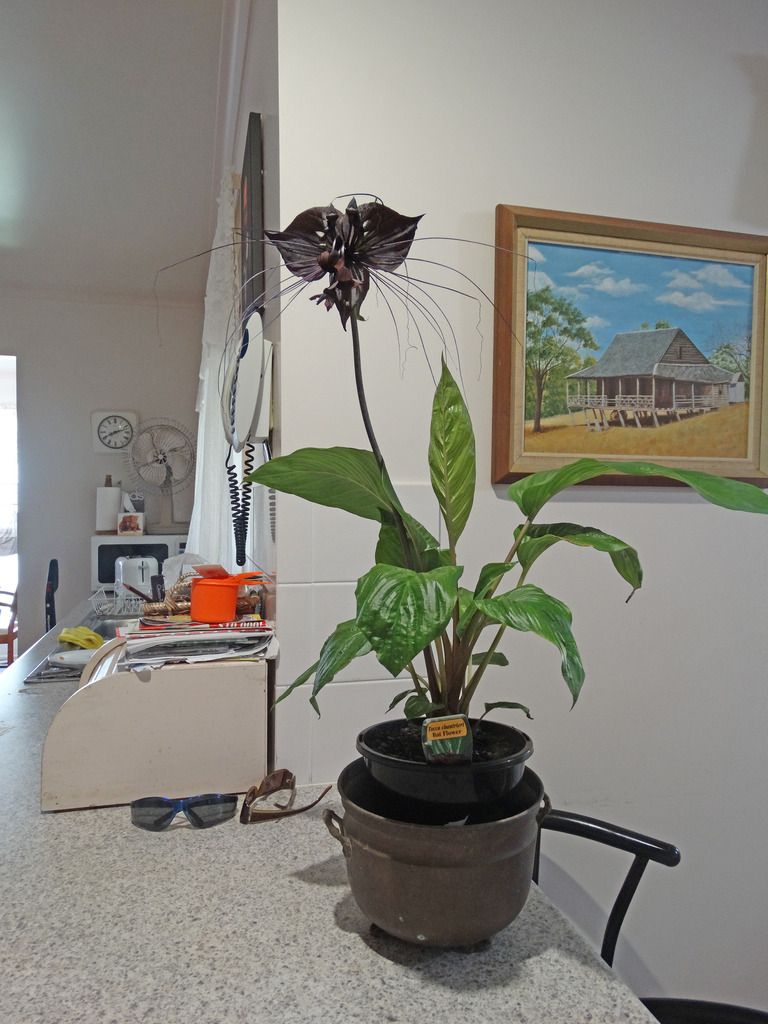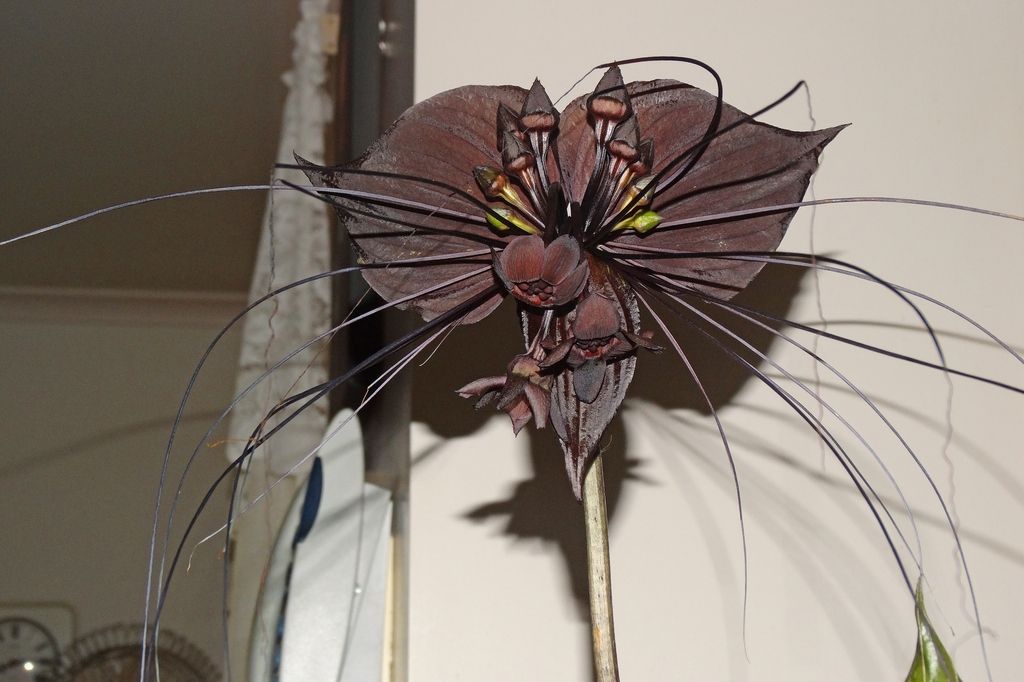 Thank you for stopping by and having a look at the weird flower..