Discussion Starter
·
#1
·
I haven't been here in awhile..not that I post when I do come around. Today I was watching my birds and started wondering exactly what mutations they may be. Would anyone mind taking a guess? It's mostly just to amuse myself...I just can not figure budgie genetics...these little guys are confusing.
The 1st and 2nd pictures I took today, the last few pictures will be old ones from when I first got them. I couldn't get any good pics of them today. The blue in the first bird (Tonic) is not noticeable in person. His cere is also not that blue, I was shocked when I saw the picture...in person it's more of a purplish color. The 2nd pic (Gin) is a litttttle less...bright...I guess would be the word...it's also quite hard to see her iris in person, I can see it's lighter in the picture.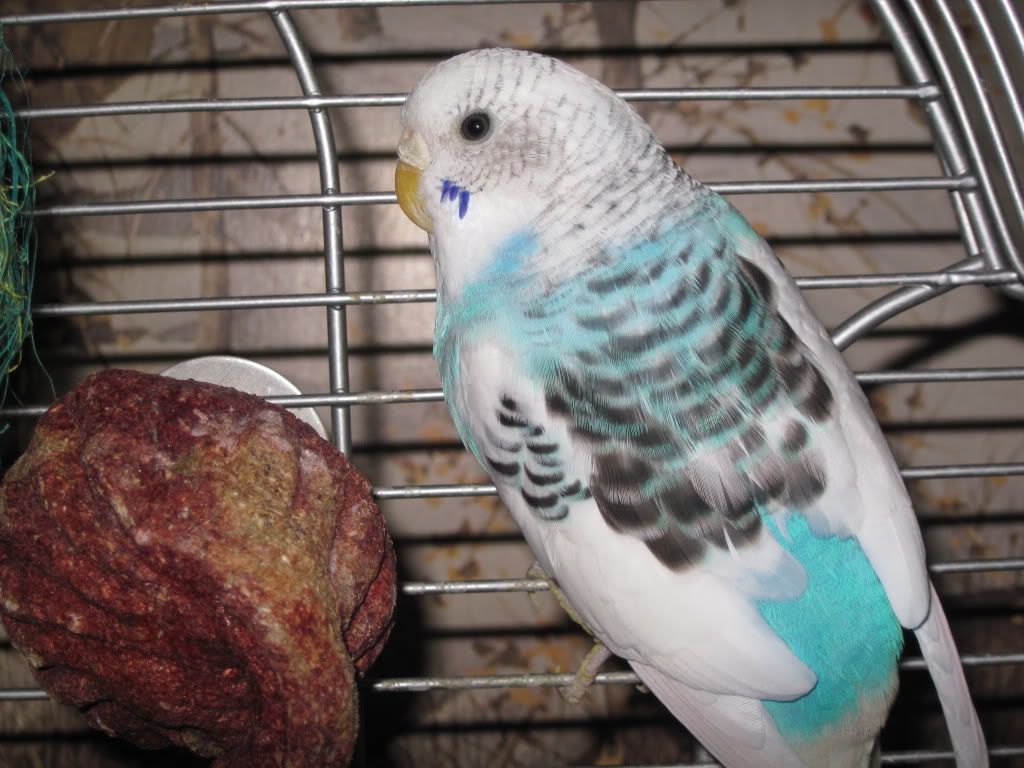 These pictures show the splotchy pattern on them both and is more true to life color.