·
Exceptional Service Award Recipient
Discussion Starter
·
#1
·
Well, it happened again, I just had another lovebird to do the good ol' gender switcheroo! And mind you, I am still recuperating after a few months back having found out my Khaleesi is a male.
I have had Penguin for almost 2 years now (he was a stray who landed on my lovebirds couple cage and since no one claimed he became part of the flock). During this entire time, Penguin's behaviour indicated me he was male. I have never seen this bird doing the airplane position that female lovebirds do and he chased my younger lovebird, Lotas trying to "mount" him for better lack of words.
Lately, I have been noticing Penguin was getting somewhat bulkier in size and a couple of days ago, while I was taking some pictures for the bird contest I saw "he" was definitely eggnant and was shocked. The droppings have always been the normal size for a lovebird and I know how they look like since my other lovebird, Sindel had the gigantic poops while breeding.
This morning when I uncovered the cage, there it was a perfect egg. A big one, considering this was her first.
I put a 1€ coin for size comparison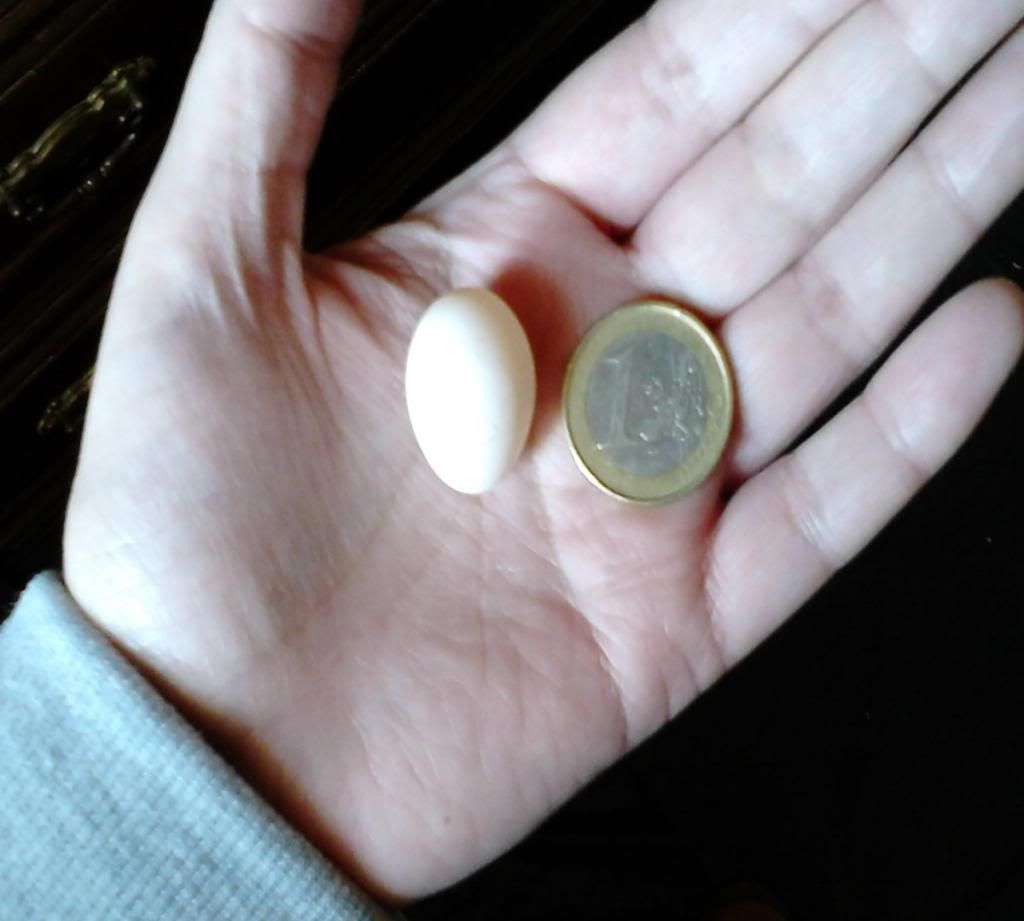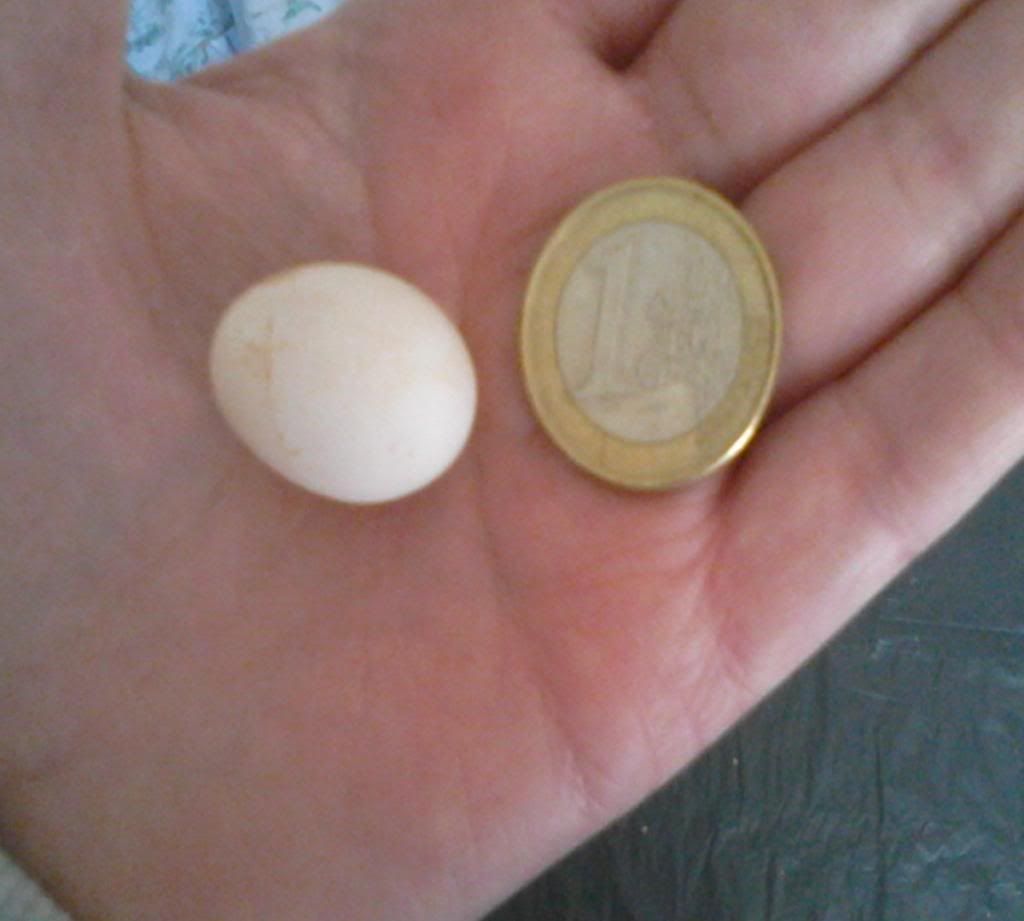 Here is eggnant Penguin two days ago
I hope Penguin doesn't lay more eggs, I have removed this one since she showed no interest and to be honest I don't want her to nest.