So Homer and Paddy are as tight as ever. Homer is so obsessed with Paddington and Paddy just takes it in his stride. He loves homer too but is cool and collected about it, unlike Homer.
Homer is my only budgie to go into my bedroom and the bathroom and it's all because he follows his brother Paddington everywhere.
And Homer is now sitting on my arm!!!! He has seen Paddy on me so much that he thought he would try it. He sits on my head and shoulder now too and gives me kisses on the arm and face. I'm so besotted. Haven't had a budgie do this for so long.
Enjoy these photos of my two silly boys - the odd couple.
"HEY PADDY, WHERE ARE YOU??" "HEY, HOMER WHERE ARE YOU??"
"I'M UP HERE WHERE PADDINGTON SITS."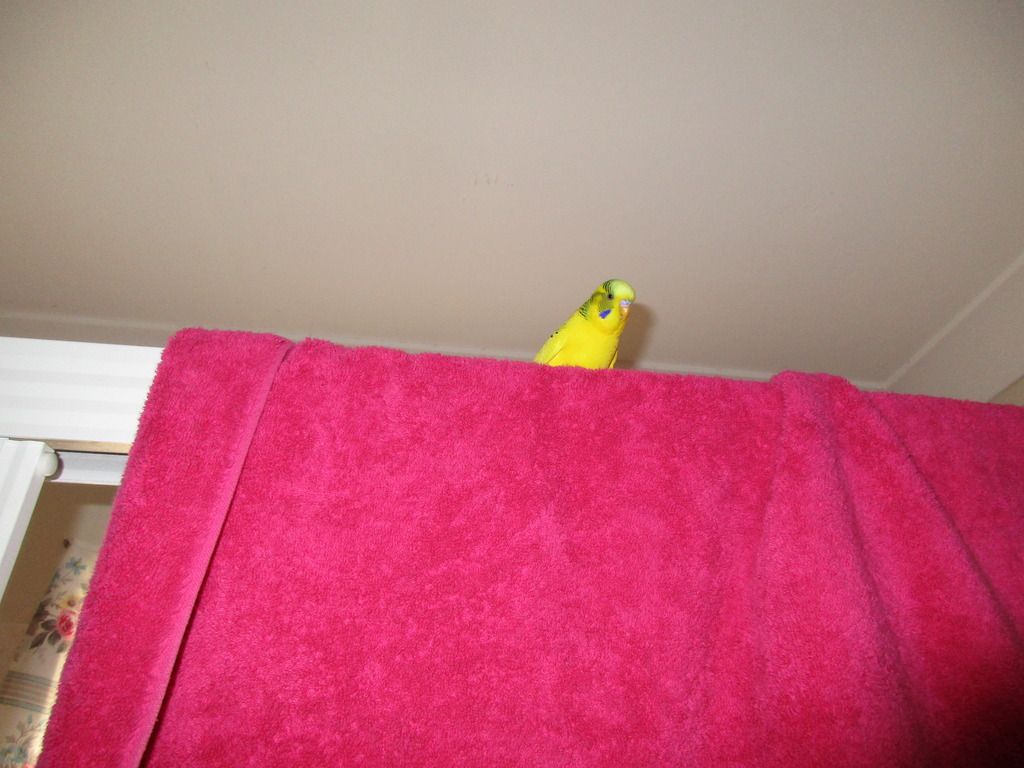 "Oh, no. Do you think he'll find me here?"
"Please take my photo, not his. And what is he doing in your bedroom? That's MY domain."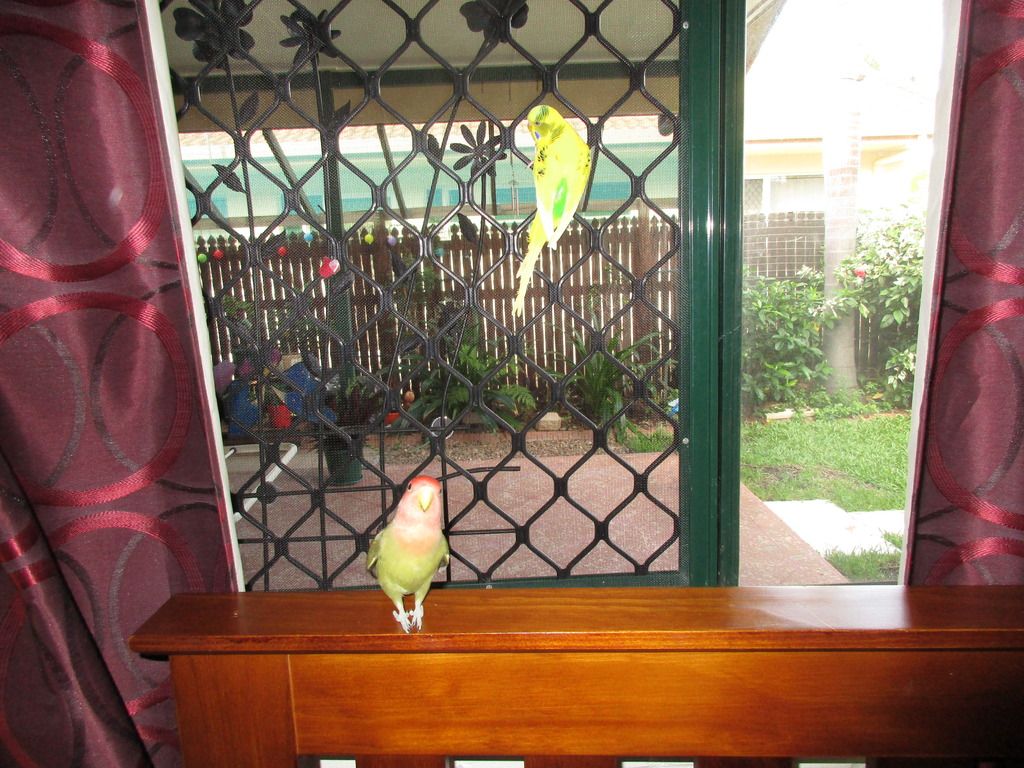 "Oh, this is SOOOO embarrassing. Homer, go find your own kind."