·
Exceptional Service Award Recipient
Discussion Starter
·
#1
·
To my dog Elvis,
August 29th 2002 - August 18th 2015
Today was supposed to be a happy day, it would have been your 13th birthday and while we can no longer be together to celebrate it, I just couldn't let such meaningful date to go by unnoticed. These past 11 days without you haven't been easy and I'm writing these words to you, Elvis as part of my healing process.
I got you as a pup on World Animal Day, October 4th 2002, another important day which will be bitter-sweet from now on. You were the cutest puppy ever, I remember how you used to love to take naps nestled in my arms and even after you've gotten too big, you'd still snuggle on my lap on the couch while we were watching TV.
I taught you basic training, you responded better to my voice commands than you did my sign language, but still you were very clever and knew how to proceed when I used both. I also taught you to give hugs and you were my recycling buddy. I will never forget how diligent you were with the recycling, even when sometimes you would take a cardboard kitchen paper roll or an empty cereal box to play with first, and after you had your fun with it, you'd then place it on the respective recycling bin. You also loved to play ball and had a great time with your squishy toys, your favourite was the carrot toy.
You were a very kind and gentle soul, the most loving and loyal companion dog anyone could ever wish for. You were my faithful inspector while I was gardening, you would always stay close to me and watch my every move while I tended to the garden, took weeds out and planted new seeds. You loved the garden and have never destroyed one single flower, dug the earth nor made any mess on it.
The way you very gently greeted the birds' cages each morning with a couple of sniffs and a friendly wag of the tail is something I will always cherish. Especially the special connection you had with our budgie girl Dinda who made sure to come close to the cage's bars to almost give you a birdie kiss when you visited her. I know out of all the birds you loved her the most and she loved you back.
I miss the sound of your paws trotting around the house, how even on your senior years you would still excitedly run up and down the stairs, and how you barked whenever someone rang the doorbell. I miss taking you out for our walks. You are family, I miss you and your presence. But I know you are in a better place now. We had 12 very good happy years and you were a blessing to your family. We loved you till the very end and you will always be in our hearts.
Christmas will never be the same without you, my boy... but I have this video to remember you by.
One of our goodbye pics taken one day before your passing, you had your fur recently trimmed at the doggy hairdresser to help you cope with the hot weather. All to no avail.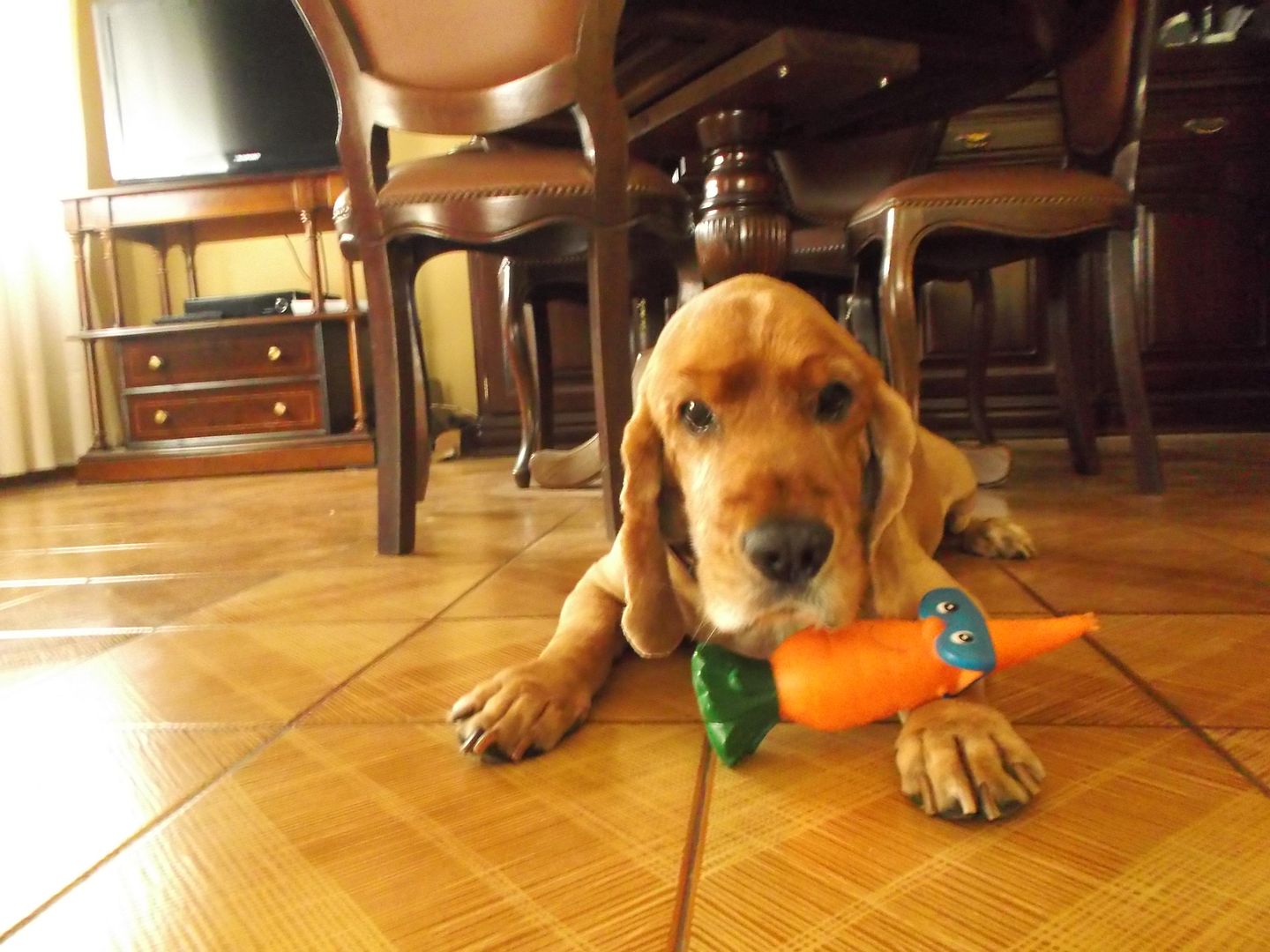 This is how I choose to remember you, a happy and healthy boy
That loving face and big beautiful eyes say it all
Sleep tight, my sweet boy Elvis. We will meet again one day. Rest in peace my angel, you are among your kind now.