Discussion Starter
·
#1
·
Decided to do an update on the flock: I forget to mention they have all met
now & are getting along great. Gracie Artek George & Zafu & going through
a molt. It has just turned spring here in Australia. Zafu is having mood swings
& being a grouch as here cere is starting to turn brown. Pez is crazy & Hyper,
Shikoba is lovely & calm. George often sits alone, he's the one I saved from
the horrible petbarn. Here's some photos from Wednesday Oct 8th 09!! :budgie:
Also: Let me know what sort of things you think about mutations
& outcomes. Also if theres hidden mutations to do with their tails?
I read something about the colour of the tail meaning something
My flock on the fan- From front: Artek, grace, pez. Left to right- Zafu Shikoba George
Georges tail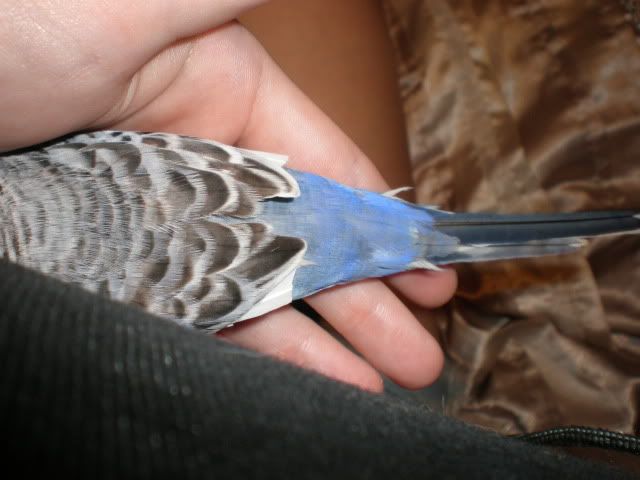 Grace, Artek, Zafu
Pez & Shikoba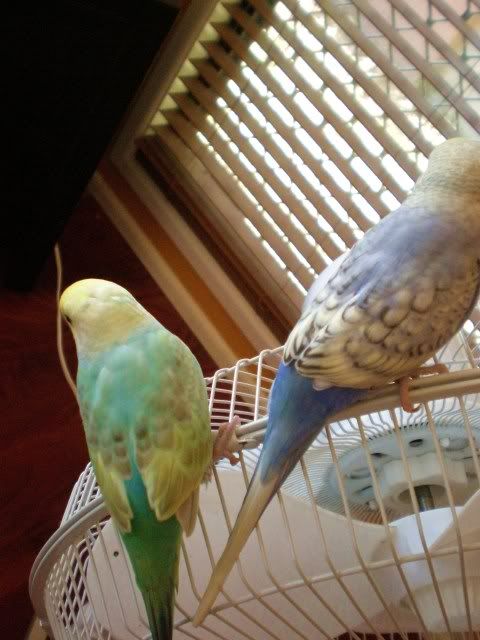 Shikoba. My Violet girl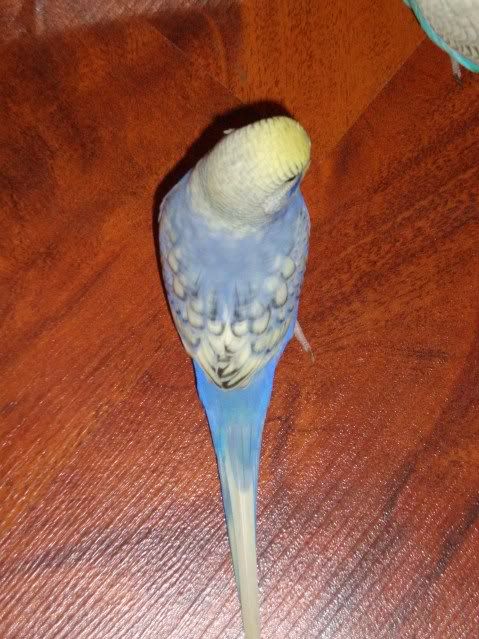 Zafu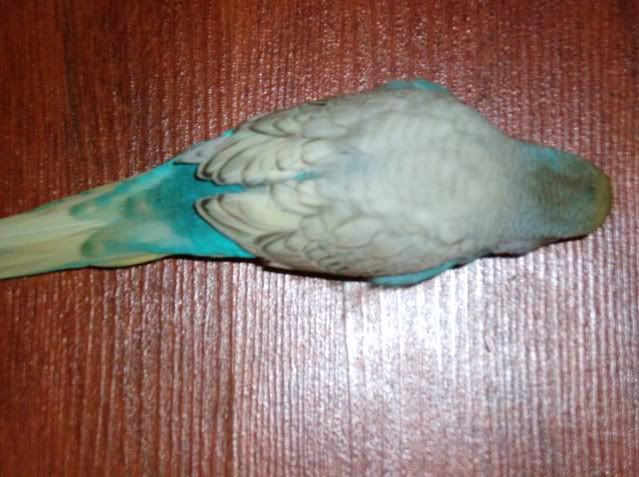 Gracie Just hangin around
Grazing the floor
Zafu from the back
Artek & George
Pez & his strange colouring. he has a light blue ring around his neck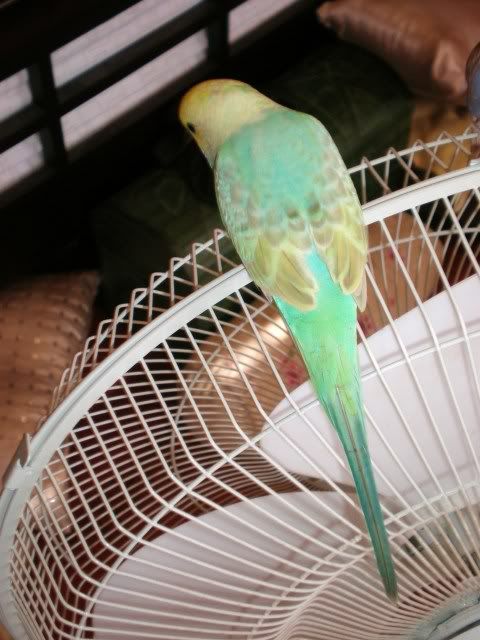 Grace, Zafu Shikoba & George
Shikoba has yellow in her spangle
Skikoba pez artek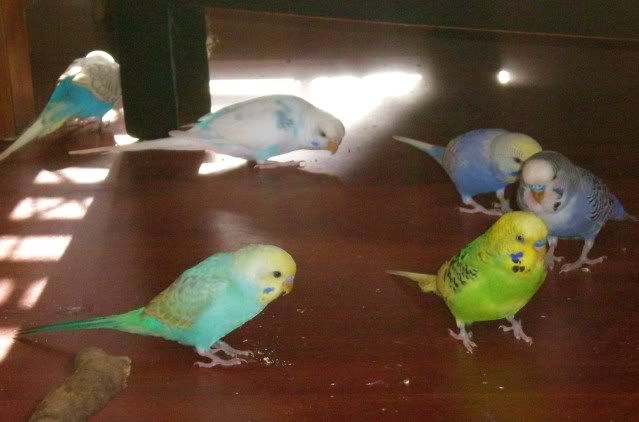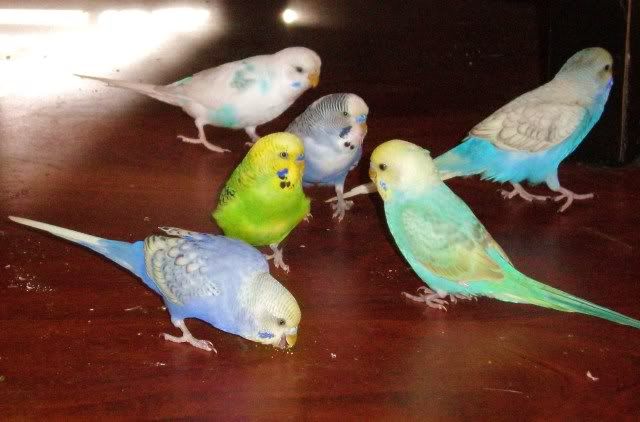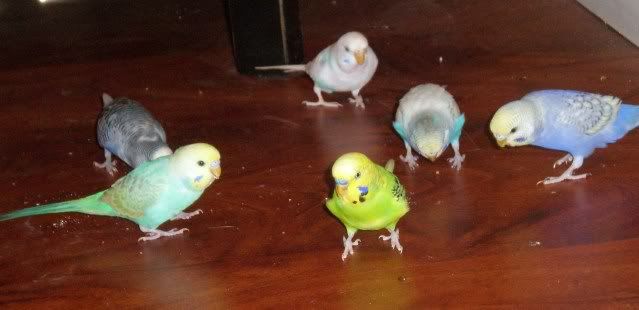 ​