·
2014 MEMBER OF THE YEAR
Hey guys! Time for a new recipe!
This dish is one of my family's favourites
We call it "Tourlou" and its origins are from Turkey. They are baked vegetables in tomato sauce, and it's really nice! And this time I had the idea to describe it in pictures, so you can understand the procedure better
This amount is for 5-6 people.
For this recipe I used :
2 medium eggplants
2 medium zucchini
5-6 potatoes
3 peppers (one green, two red)
2 carrots
1 big onion
one clove of garlic
2 big tomatoes sliced in small cubes
dill & parsley
salt
pepper
oregano
dry spearmint
olive oil
Here's the ingredients, carrots-potatoes-zucchini peeled, eggplant half-peeled and all washed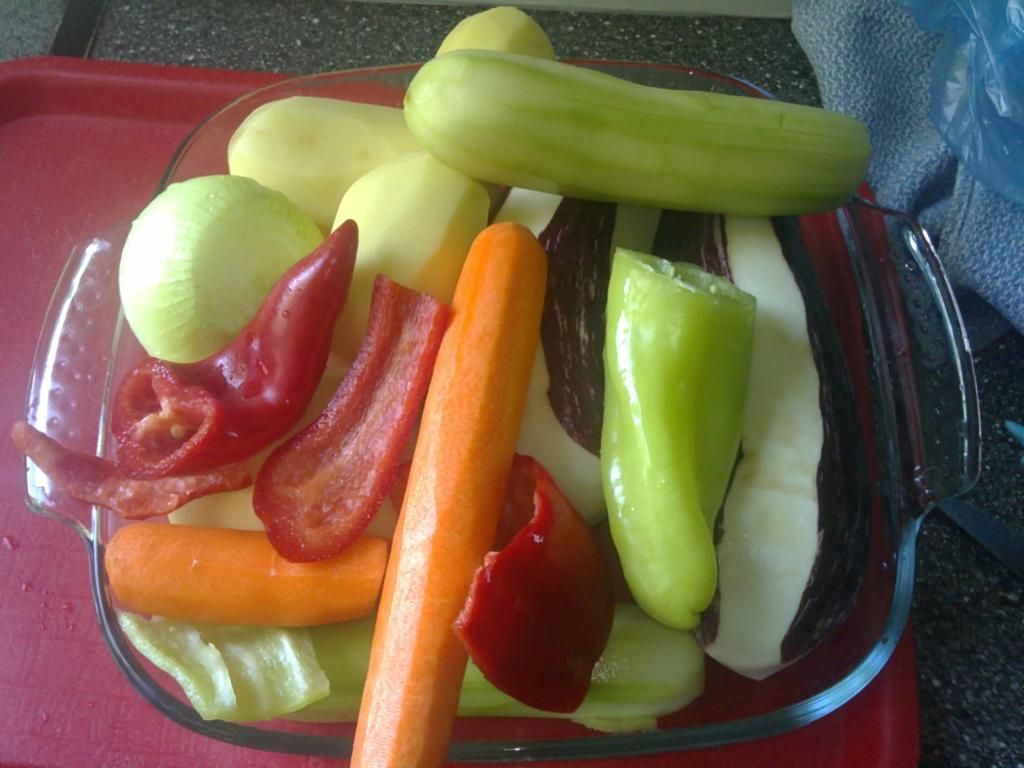 Then cut all in cubes
Cut the onion, peppers and garlic and put them in a separate bowl. Cut dill and parsley and put in a separate bowl too.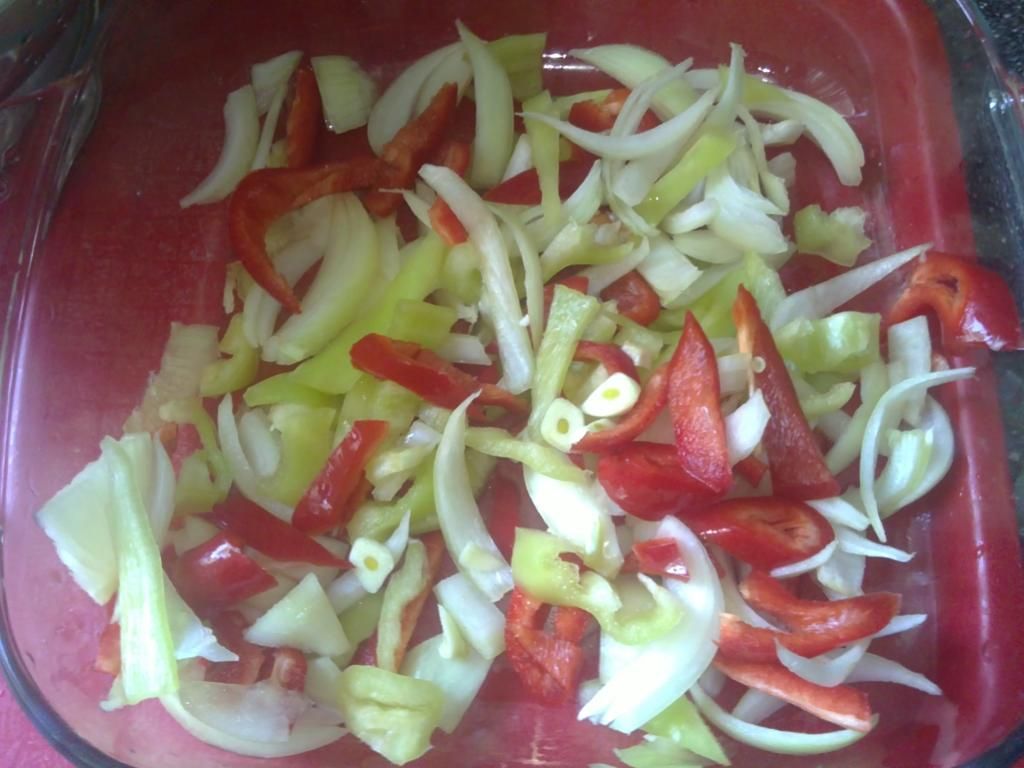 Saute all vegetables (except onion, peppers and garlic) in olive oil and place them in a baking pan. Continue until the veggies are over.
When the vegetables are over, then saute the onions, peppers and garlic for a few minutes.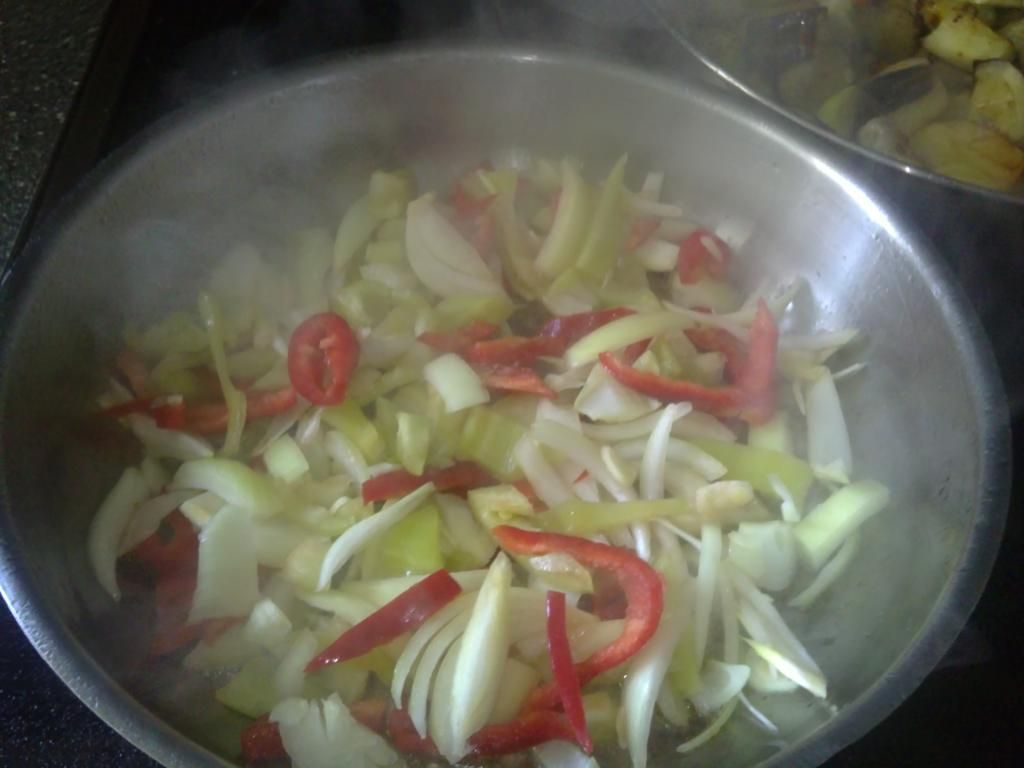 Then put the tomato slices, dill, parsley, salt, pepper, oregano, spearmint and a cup of water. Stir for 5 minutes.
After this step, pour inside the sauce to the baking pan. Bake for 50 minutes in 180 C.
Out of the oven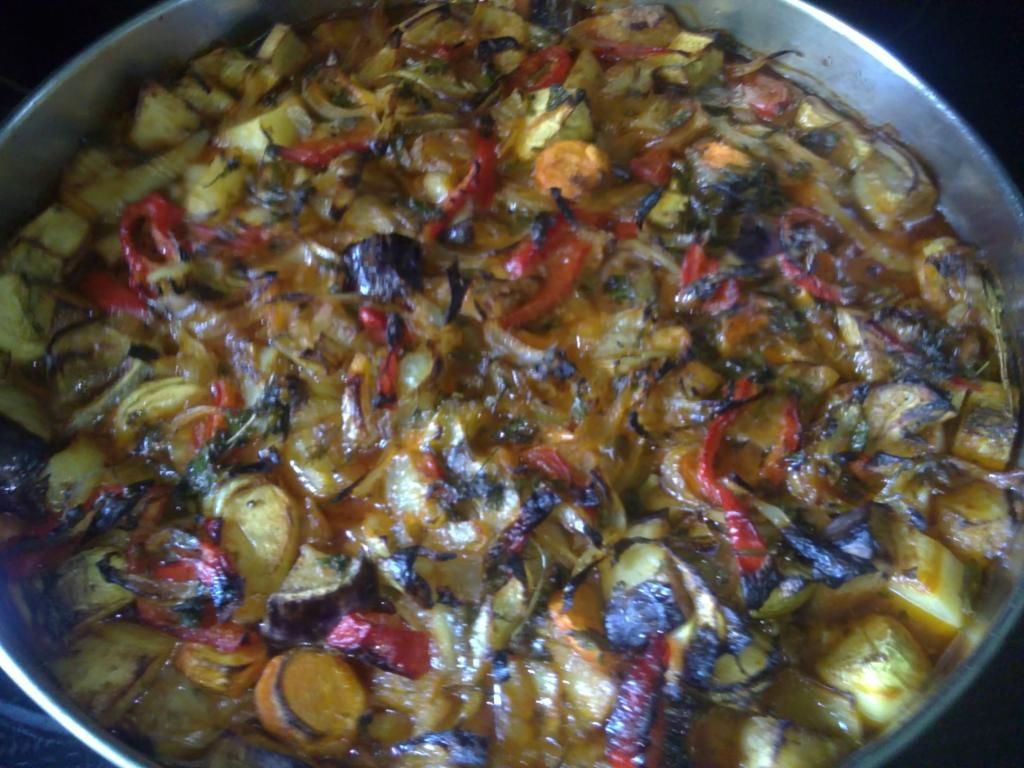 And this is how my dish looked like
Serve with feta cheese and whole grain bread. Enjoy!