Discussion Starter
·
#1
·
I'm interested in seeing side-by-side comparisons of a skyblue, violet skyblue, cobalt, and perhaps a violet cobalt. Anyone have those mutations for a comparison pic????
I've got a violet skyblue hen, as well as another hen who appears to me to be a skyblue, however in pictures her colors come out darker than they appear, so I'm guessing she is a cobalt. However, it was from my understanding that violet skyblues look identical to cobalts with the exception that cobalts due not have violet feathers. With that said, my violet hen is darker than the other blue hen.
Here's a picture of the violet hen taken with a skyblue male (one image that has been edited)
Being that I no longer have the male skyblue for comparisons I can't tell for sure if this other hen is also skyblue or cobalt. Here's two images of the other blue hen along with a skyblue opaline dilute male... and if you look closely at the images you can see that she appears slightly lighter blue in one...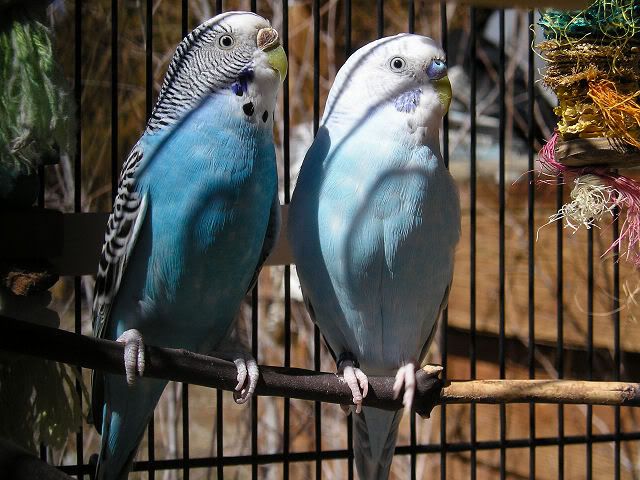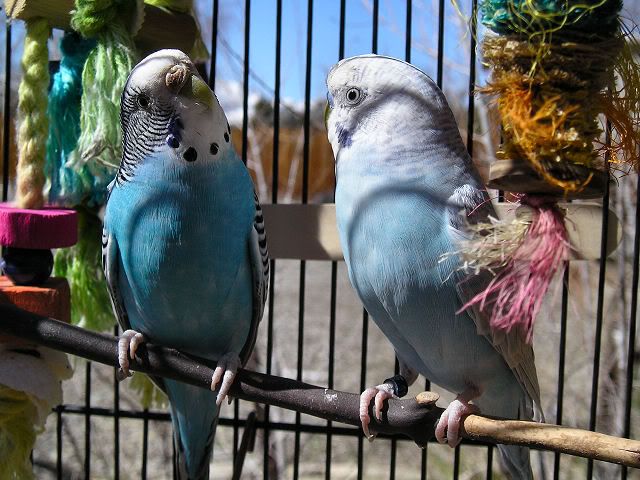 And while we are on the subject, does anyone have any comparison photos of a Violet Green vs a Dark Green???