I would like to know though what mutations the babies could possibly have?
i do not know the genetics of the parents of either of my birds unfortunately.
My Female is a Sky Blue Normal.
My Male is a Light Green clear flight split for recessive pied
...or so I've been told, only the flight feathers on his left side are clear but is is only just the flights the rest of thewing has markings....
any help I could get with this would be awesome!
MAJOR EDIT!!
I must be losing it, i also have some pictures tht i should have included!!
here is my female: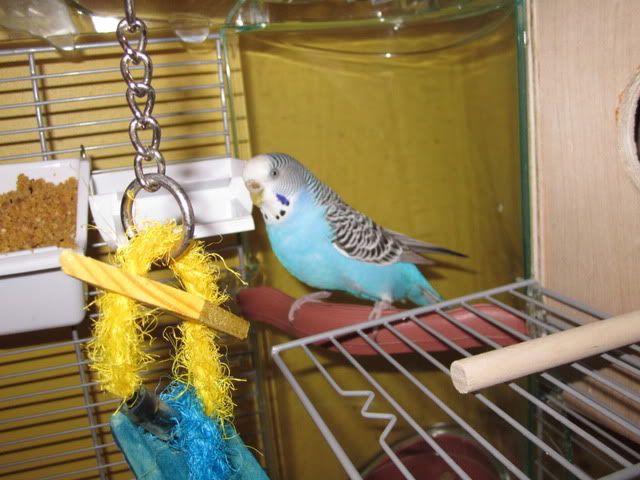 and here is my male, i did notice that all of the flights on his left side are a clear yellow but the outermost flight on his right side is also a clear yellow but is the only one on that side that is, unfortunately i do not have a picture of this yet.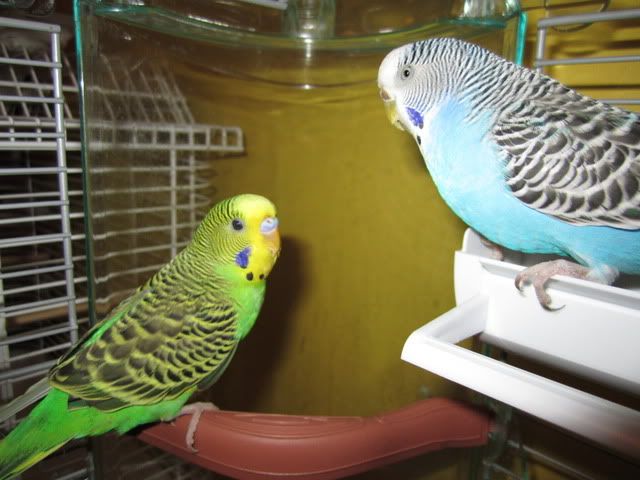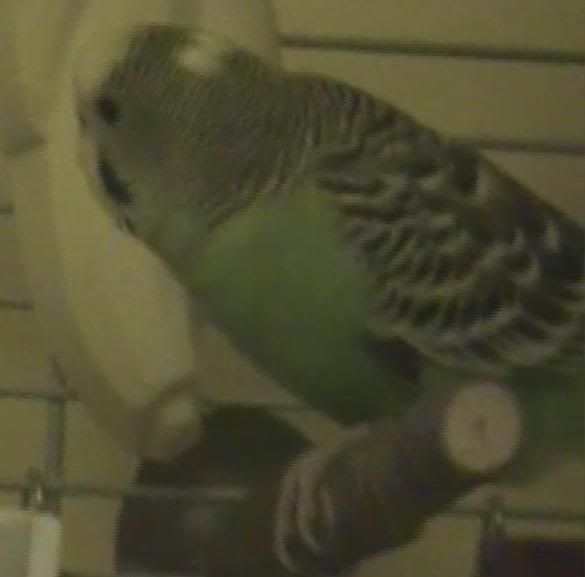 these pictures are a bit older, i will take some new ones in the next couple of days