Discussion Starter
·
#1
·
Being a science and technicality nut, I wanted to be able to describe my bird's appearance as something other than just cute. So I went to a budgie mutations site, and I think I have some idea of some of the traits he shows, but I wanted to see what the more experienced budgie nerds say.
From what I read, it looks like he is an opaline (the stripes on his head have large gaps between them), and maybe grey-green? Or is he a dilute olive green or somethin' (since his markings are sorta washed-out)? I have no clue what his parentage is (pet store mutt). Anyone got an idea of what little August is besides green and adorable? XD
Sorry for how dark this is...I don't have another pic of his back.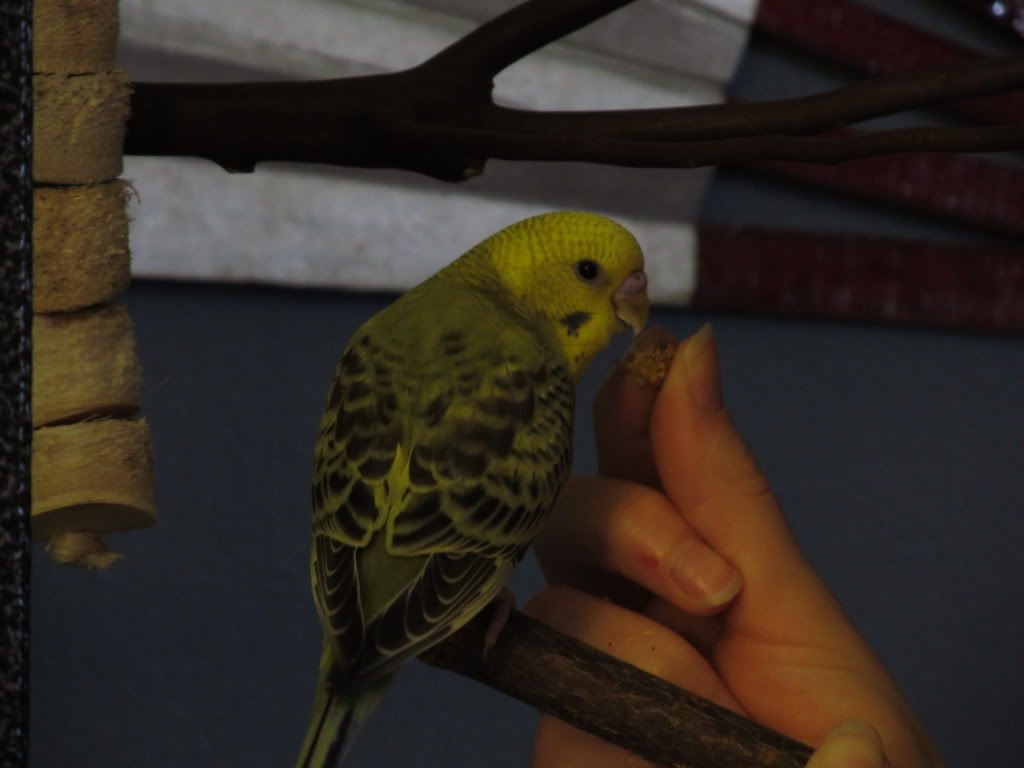 This one gives a good view of his shade of green: