Discussion Starter
·
#1
·
This is my first post on this forum, I have given up on another forum because certain people can't give me a polite answer on the one I'm leaving not everyone but just a specific person on the site who answers a lot of peoples questions...anyway, I was wondering what mutsations my birds are I was told my male is a pied...that's all I was told I would like to know a lot more like what maks him a pied, and how it is different from others, my female I was never told. here are some pictures.
Male is Green Female is Blue
Male had his wings clipped and they are growing back slowly though on one side he has one long flight feather and it is a sloid yellow no other markings on it.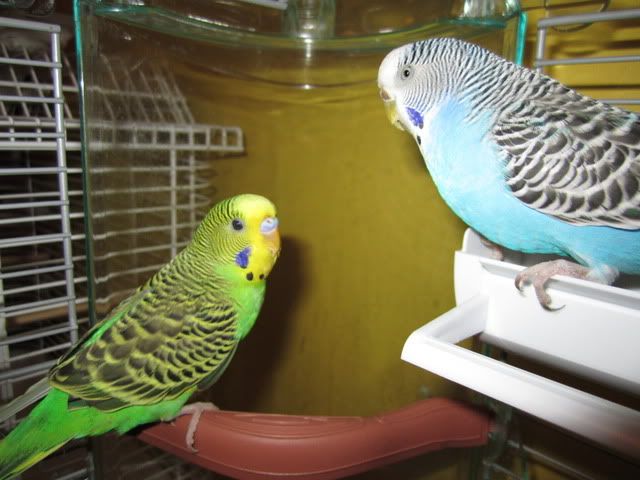 Female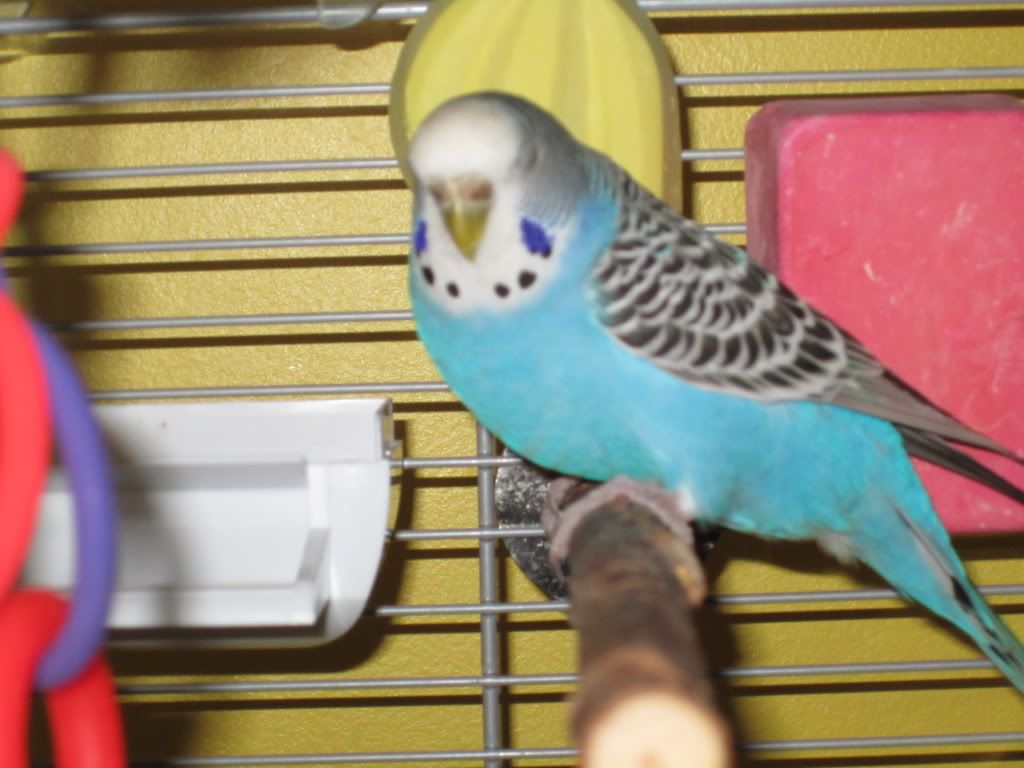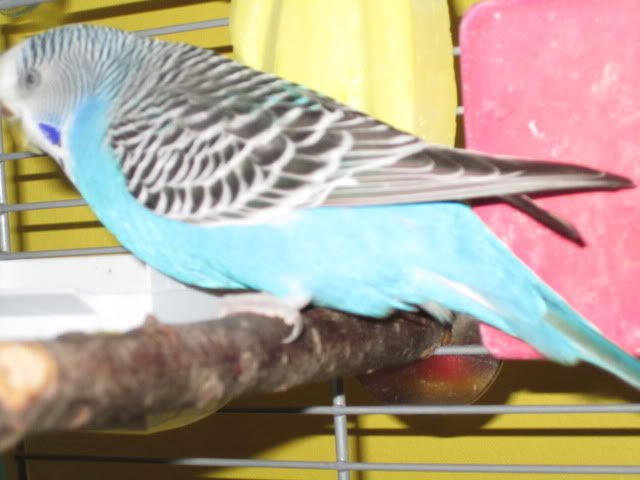 This picture isn't of the best quality but I thought her wings were REALLY pretty was wondering if there was anything special about them.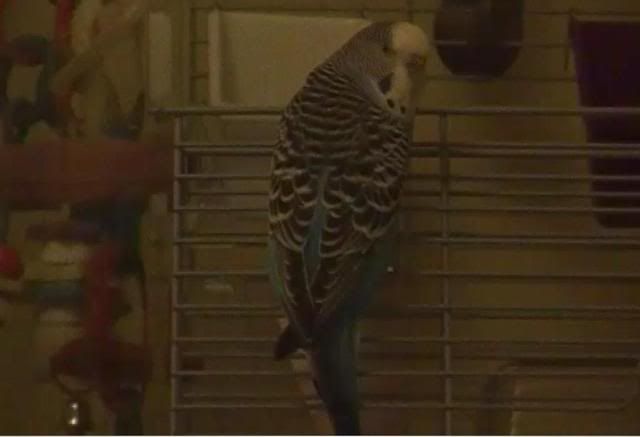 :budgie: