I'm in a little bit of a debate with a few people about Lucky's mutation, so I decided to just toss it up on here for your thoughts.
She looks dominant pied because:
- She has some sky blue right under her chin, that makes it look like she has the clear belly band.
- She has a cut-out of clear feathers in the back of her head, that look like the thumbprint. (However, the cut-out does kind of blend into her back, so I'm not sure if that matters.)
She looks recessive pied because:
- Orange beak, pink feet.
- Her flights aren't clear.
- She has clear patches on her back. (But, not as many as recessive pieds normally have.)
I don't know her age but, I'm assuming she's too young to show iris rings. It's something I'll watch for. And I know nothing about her parents.
Okay, picture time.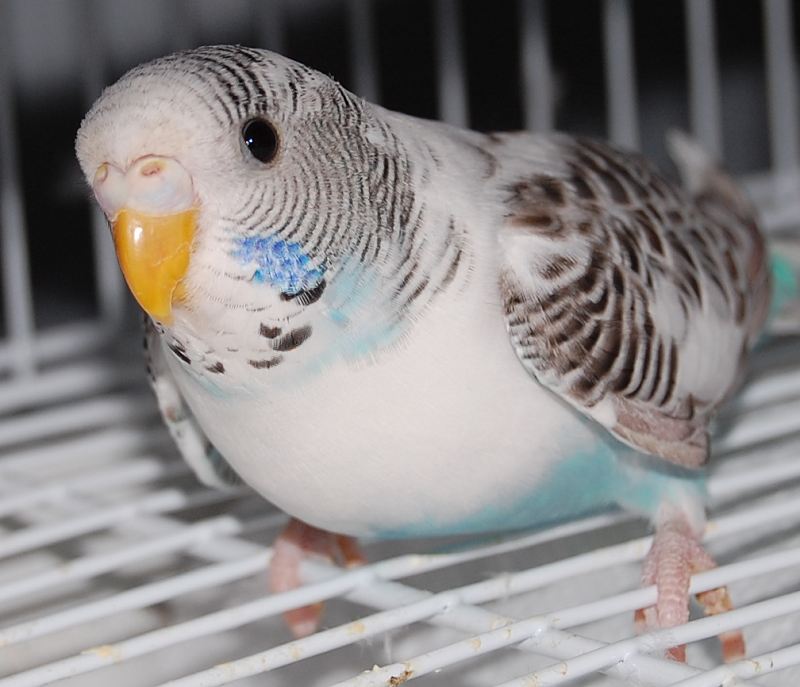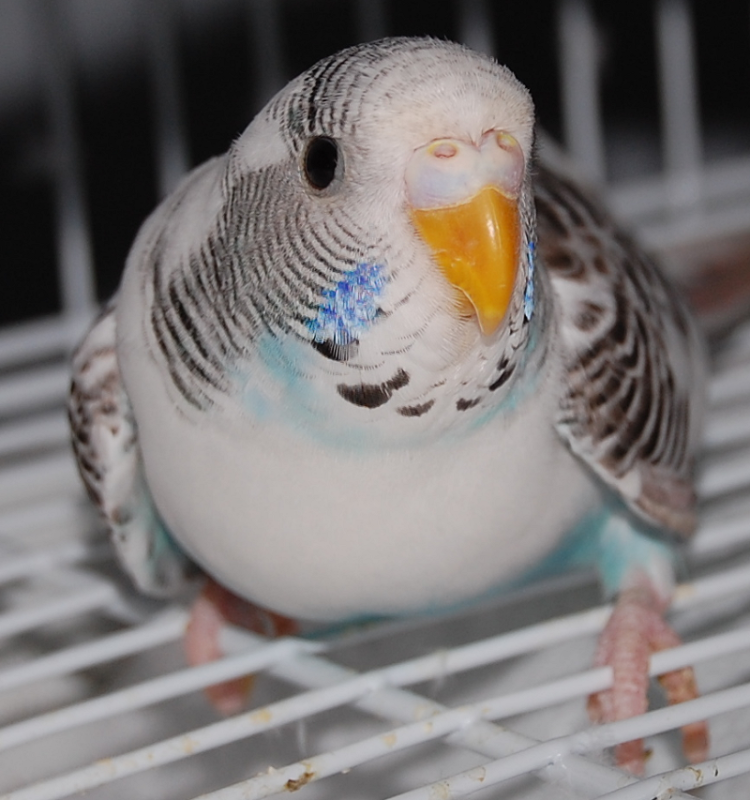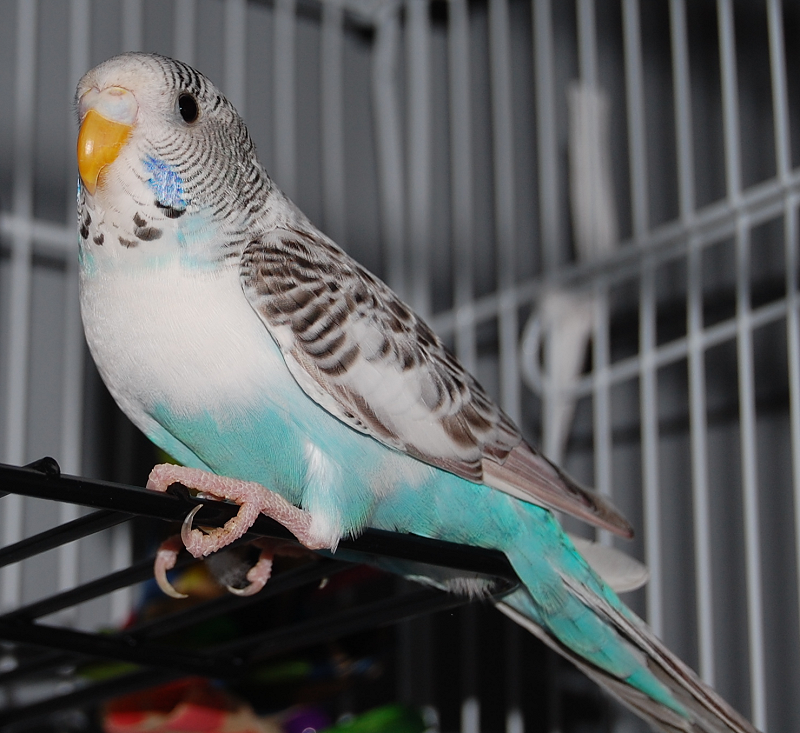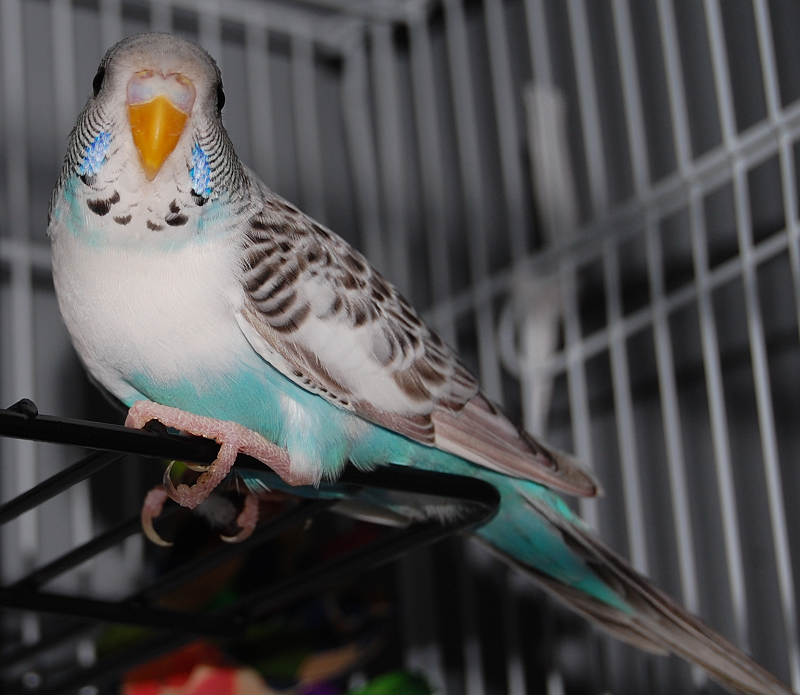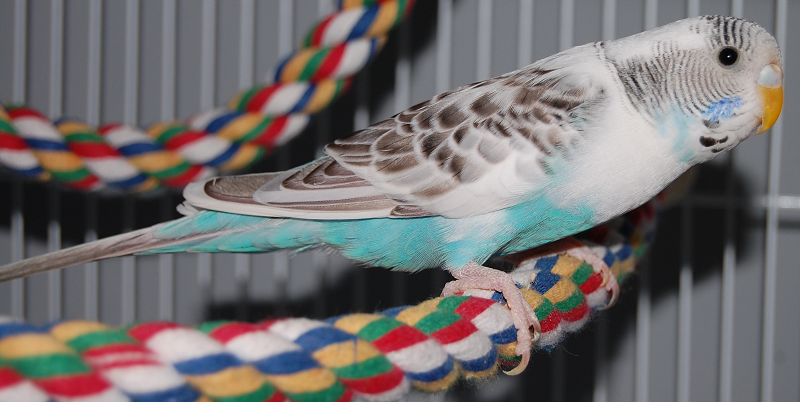 Highlighting what looks like it could be the dom pied belly band and thumbprint. (Note the very thin layer of sky blue under her chin.)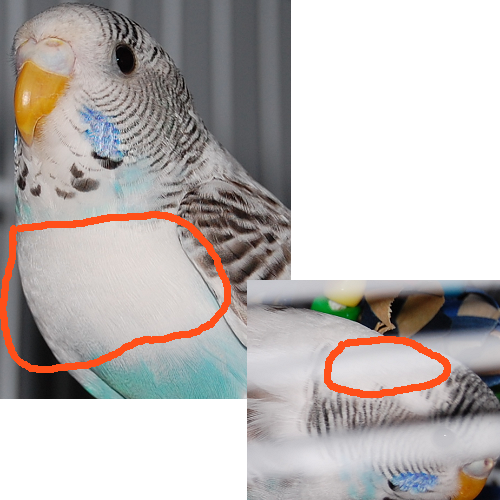 Views of her back, sorry for the bars in the way but she's pretty much a frozen statue while she settles in: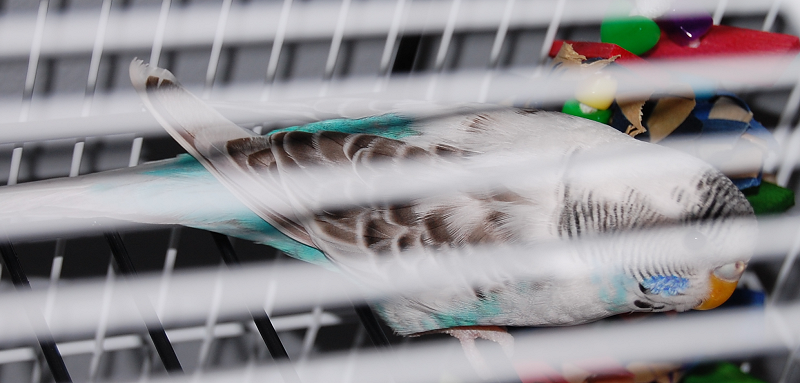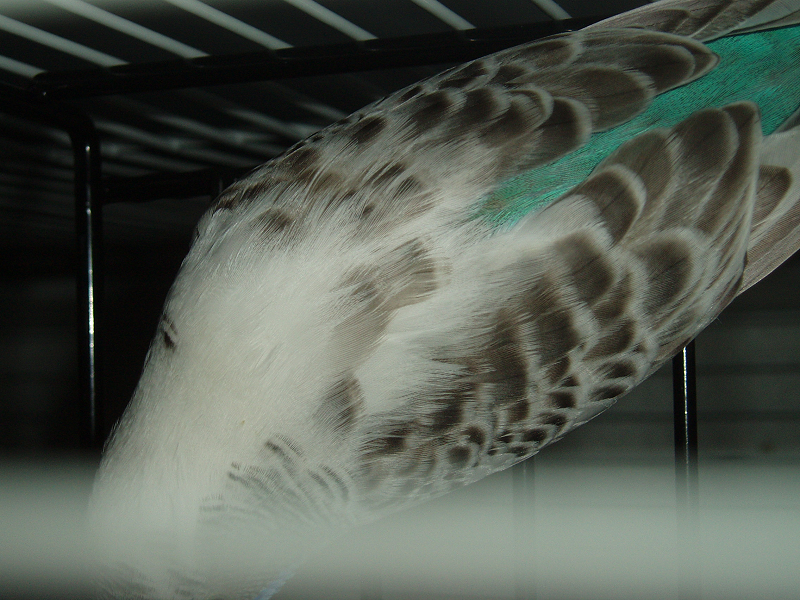 A closer up of her flights... it does look in the pictures like there might be two clear flights sticking out. But in-person when I squint at it, it doesn't look like layers of feathers... it just looks like the design on those two feathers has an edge left white. Like a stamp that has the design aligned wrong, kind of. If that makes any sense.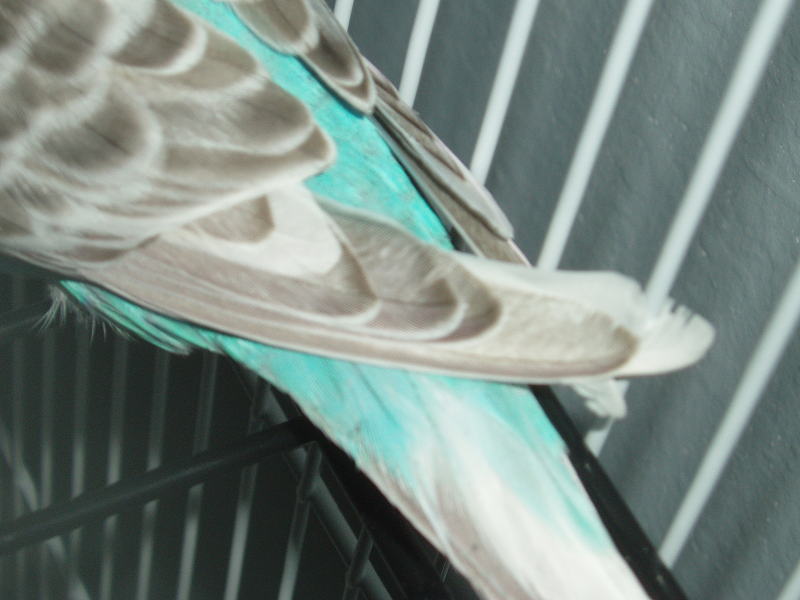 Let me know if you have any questions, or need more pictures of anything.