Hi everyone! It's been a long time since I posted :/
I'm posting on behalf of my mother. Two of her parakeets are currently raising six chicks!
The father is the green male in the middle here (my Chief is the baby on the right
)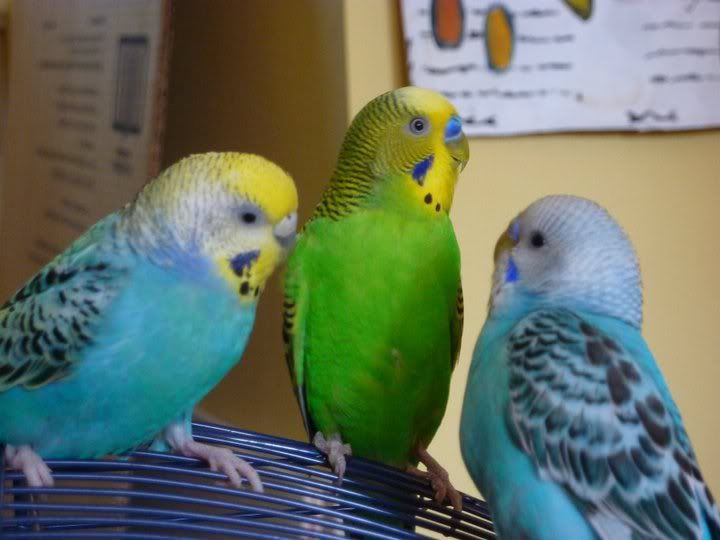 This is the mom with chicks, pretty sure she's an opaline dominant pied?
And here are the chicks! Since this photo was taken, the 4 oldest are downy so we can start to see that the oldest doesn't look pied, 2nd and 3rd chicks look pied, all have grayish down so no opalines. I'm no budgie genetics whiz yet but I think I understand all the basics (I'm a biologist)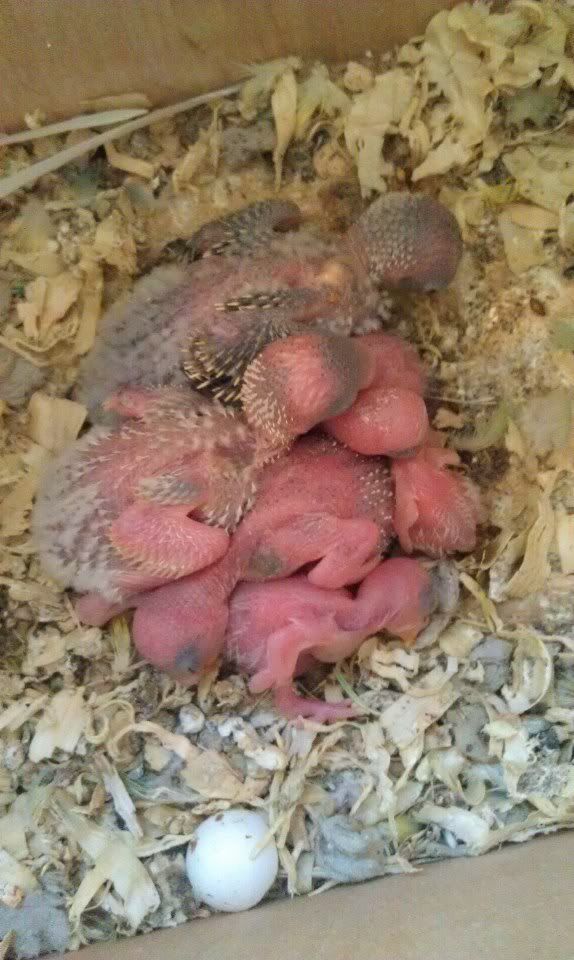 Does anyone have some predictions, comments based on the photos?
Also, the male seems to be having some weird feather growth since the breeding began, as in -his tail feather is crazy long! Like 3 times longer than it should be??? and his head feathers seem to be paler than they were when he was younger...He's a mess. Just freaky stress?
UPDATE: here is the males crazy tail and he's moving his head, but you can also see his yellow band on back of head which he didn't always have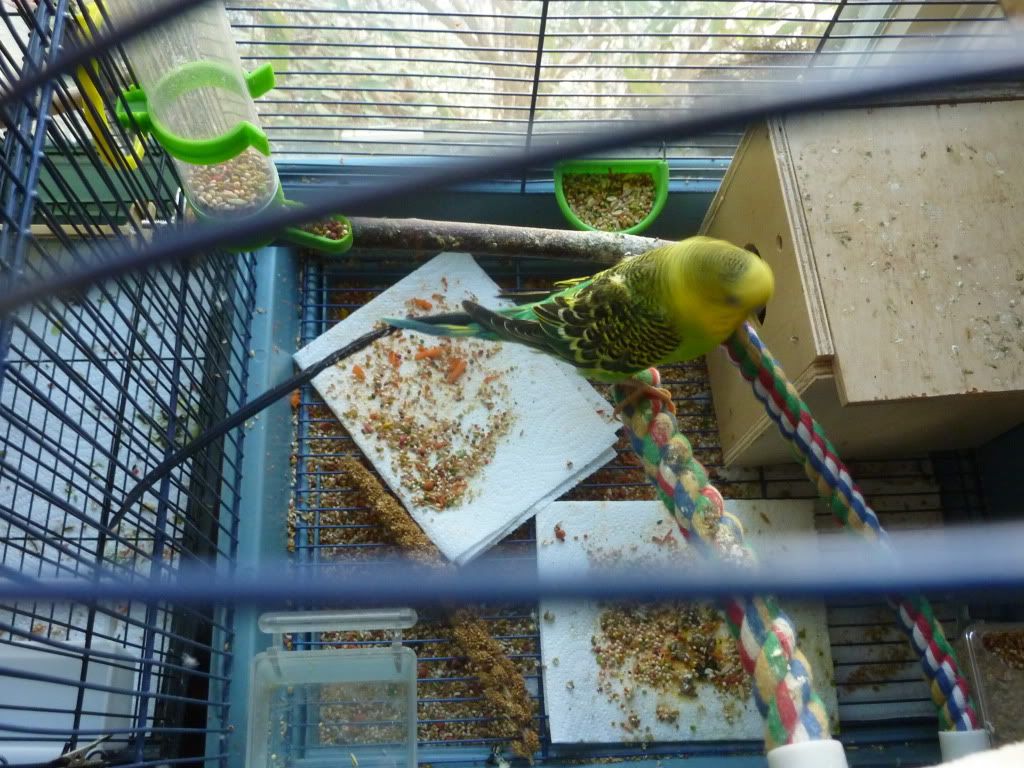 And here another more recent photo of mom and chicks: